(PODCAST) Free Content Alert! Episode No. 1 of "Marvels" Podcast Just Dropped
I am loving this solid, new, free content dropping via Marvel.com.
Today, Marvels — a fictional podcast inspired by the comic series — dropped on Stitcher.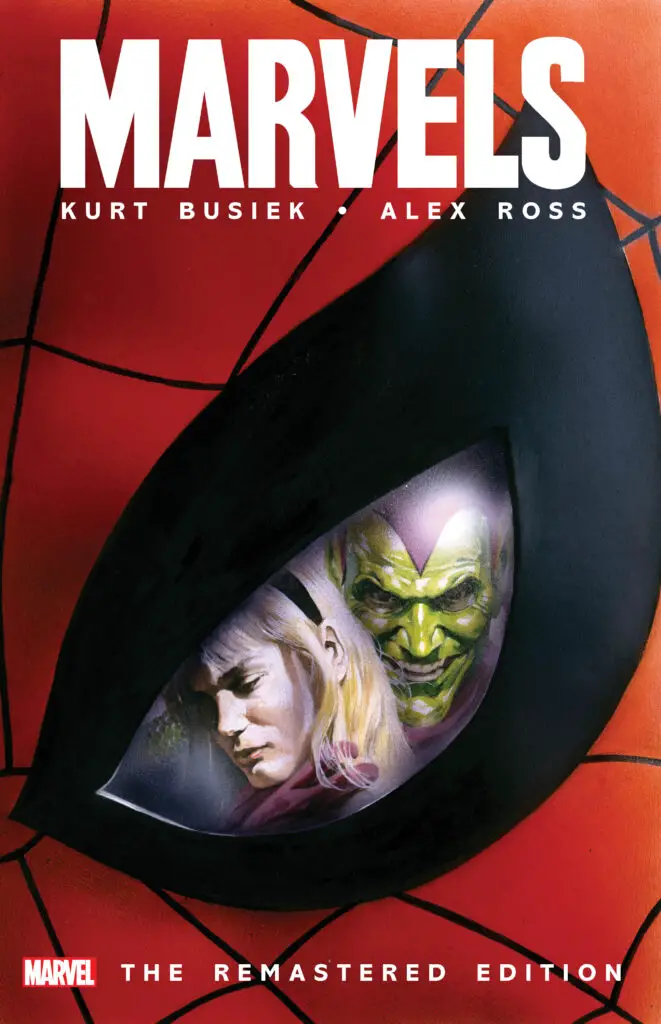 The series, which originally launched on Stitcher last year, marked part of the 25th-anniversary celebration of Busiek and Ross's award-winning four-part comic book MARVELS, which was released to critical acclaim in 1994. Based on MARVELS, this podcast revisits the story of photojournalist Phil Sheldon as he navigates through the chaos caused by the Galactus invasion of New York City and explores what it means to be human in a universe inhabited by Super Heroes. 
MARVELS takes place in the aftermath of the Fantastic Four's battle with Galactus, high above New York City, for the fate of the world. One intrepid photographer, an ambitious college student, and a cynical journalist embark on an investigation to confirm or debunk one of the most super-powered conspiracy theories of all time…
The show's cast includes Cliff "Method Man" Smith (Wu-Tang Clan, HBO's The Deuce) as Ben Urich, AnnaSophia Robb (Hulu's The Act) as Marcia Hardesty, Ethan Peck (Star Trek: Discovery) as Mr. Fantastic, and Seth Barrish (Showtime's Billions) as Phil Sheldon. Also included in the cast are Louisa Krause as Sue Storm, Jake Hart as Ben Grimm, Ehad Berisha as Johnny Storm, Teo Rapp-Olsson as Peter Parker, and Gabriela Ortega as Charlie Martinez.
Listen here:
Need more background on Marvels. Check out the below:
Can't wait for episode No. 2!
Thanks for visiting MarvelBlog.com! Want to go to Disney? For a FREE quote on your next Disney vacation, please fill out the form below and one of the agents from MickeyTravels, a Platinum level Authorized Disney Vacation Planner, will be in touch soon!