Test Your Marvel Knowledge with Heads Up!
Are you familiar with the mobile phone app Heads Up!? Even if you haven't played it yourself, you may have seen other people playing it in the queue for some of your favorite attractions at Disneyland or Walt Disney World.
❓ How well do you know the Marvel Universe? Test your knowledge with @HeadsUp decks featuring the Avengers, X-Men, and more: https://t.co/UOk7lsUQiP #ad pic.twitter.com/CxkHn57Jpk

— Marvel Entertainment (@Marvel) November 2, 2021
Popularized by Ellen DeGeneres on her talk show, this popular app has players hold their cell phone telephones up to their foreheads. Once this has been accomplished, the player must guess what's displayed on their phone screen based on clues issued by the other participants. Just like charades, the game is won by correctly guessing what the clue you're "wearing" on your head might be!
However, the time has come to prove you really know your Marvel Universe, with new Heads Up! decks featuring questions about the X-Men, the Avengers, the Guardians of the Galaxy, and more!

Heads Up! Marvel Fans
Do you think you know everything there is to know about Marvel supervillains? How about all of the secrets of Spider-Man?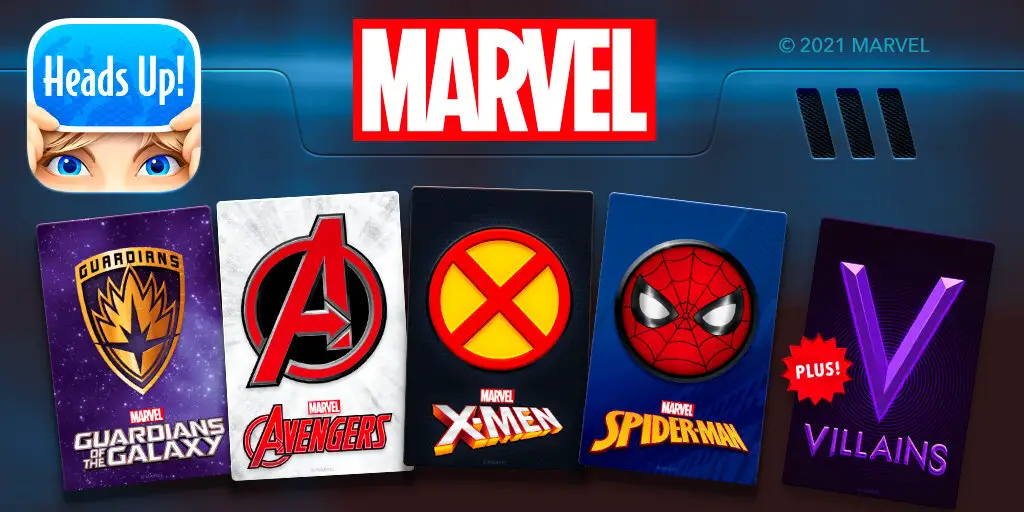 Being content in your own knowledge is one thing, Marvel Blog True Believers, but now the time has come to put your cell phone where your forehead is and prove it!
It's hard to imagine there would be a better way to pass the time in the line for Guardians of the Galaxy: Mission Breakout than challenging your friends and family to prove they know everything there is to know about Rocket, Groot, and the rest of the Guardians team.
And what better way to pass the wait for Web Slingers: A Spider-Man Adventure than with the new Heads Up! Spider-Man deck?
Download Today
Have you had a chance to download the Heads Up! app, Marvel Blog True Believers? What's the highest score you've gotten yet on these Marvelous decks?
We want to hear from you! Let us know what you're thinking in the comment section.
Thanks for visiting MarvelBlog.com! Want to go to Disney? For a FREE quote on your next Disney vacation, please fill out the form below and one of the agents from MickeyTravels, a Platinum level Authorized Disney Vacation Planner, will be in touch soon!