Celebrating Black History Month: Black Panther and the Generational Hero
We are celebrating some of the greatest black characters in Marvel's illustrious and diverse history; and what better way to continue celebrating Black History Month, than to place a spotlight on Black Panther; the generational hero.
Since its inception, Marvel comics has been a brand committed to the ideals of inclusion and diversity, with a focus on bringing a voice to black characters throughout its years.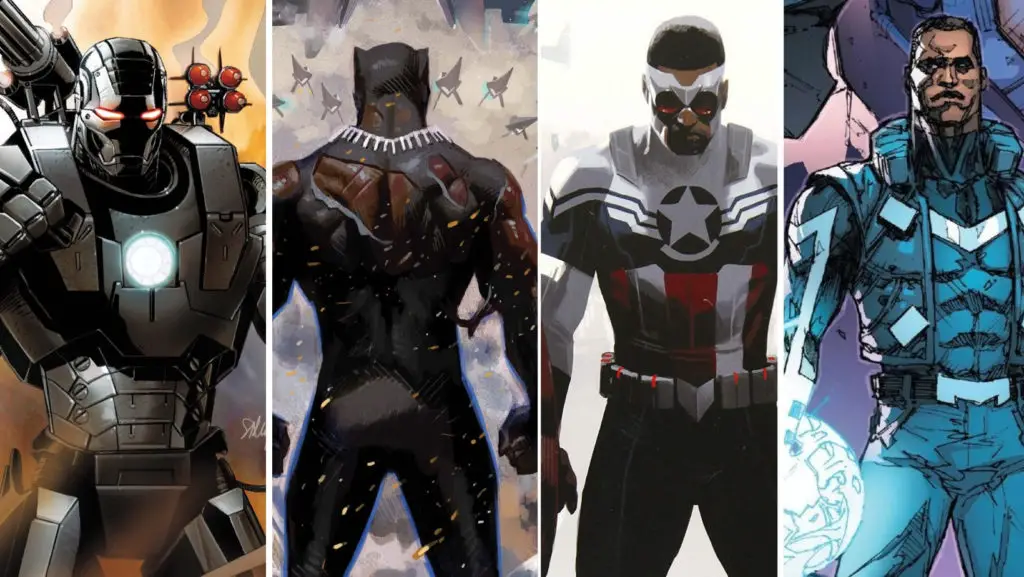 From the earliest incarnations of Sam Wilson and Storm to the more recent explorations into characters like Blue Marvel; there is no shortage of iconic black characters that have made an indelible mark on the history of the comic book industry and beyond.
There is, perhaps, no greater impact on American black culture from the world of comic books than T'Challa, and his superhero identity known as Black Panther.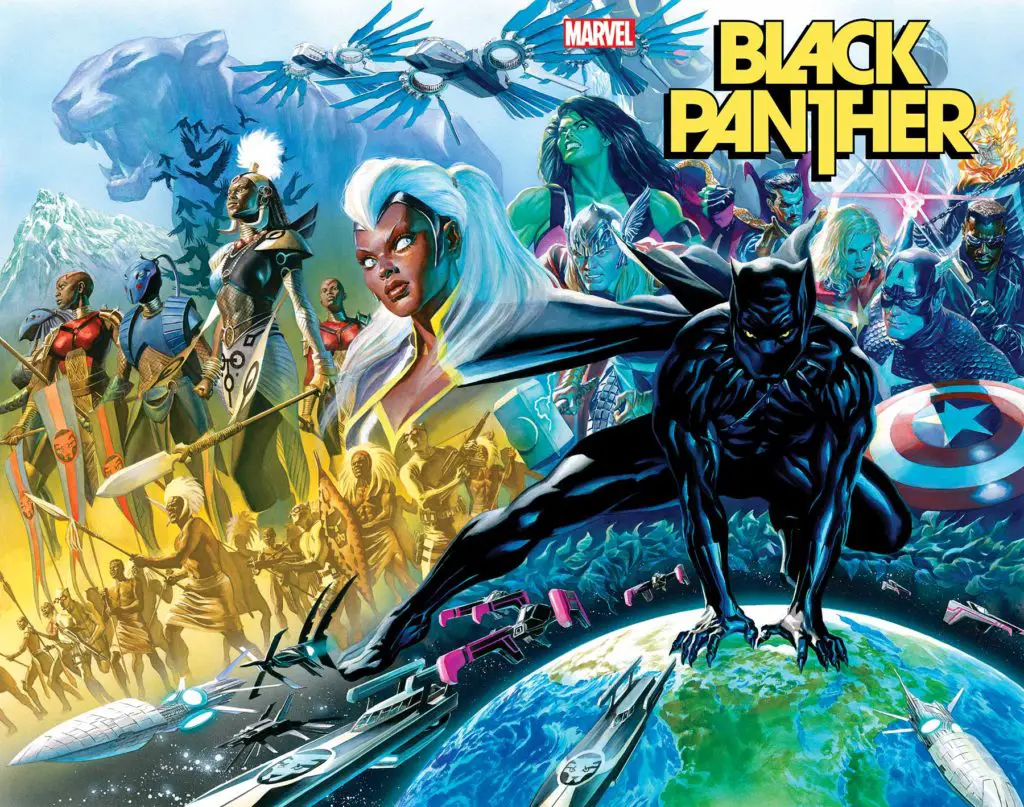 Black Panther was a hero first introduced to the world by the father of the comic book industry, Stan Lee, and was brought to life by the incredible and artistic mind of Jack Kirby; with his first debut coming in Fantastic Four #52.
What was so unique and interesting about the origin of Black Panther, is that the character debuted in 1966, before other black Marvel characters such as Blade, Luke Cage, and even Sam Wilsons Falcon.
But more so than just debuting before these various characters, what made T'Chala so interesting was his disconnect from the American perspective; he wasn't a black American character, he was the king of an African-inspired country called Wakanda.
It added a very unique element to the character, and one that would allow a future generation of comic book writers to explore the ancestral roots of black culture; as it was T'Chala who embraced the African-inspired history of the character, thus presenting that history to young black readers.
Although it was important for characters like Sam Wilson and Luke Cage to accurately and faithfully embrace the American experience for a person of color, T'Chala was just as vital; as he presented an accessible mythological figure for young black readers to grab hold of, and celebrate.
Yet, for the massive and unmatchable impact that Black Panther had on the world of Marvel comics, it was in his very own live-action film adaptation that the character became a crucial part of pop culture.
Black Panther is, to this day, the only Marvel film to be nominated for Best Picture at the Academy Awards, and the leading role played by Chadwick Boseman instantly became one of the iconic fictional characters within the cultural zeitgeist.
There was a mainstream love for the character- a love that superseded acceptance, and fully embraced an adoration that was nearly unmatched- and it was a love that manifested itself in what felt like a communal celebration of black royalty, of black power, and of the beauty in the heroism of T'Challa.
The character represented the burden of responsibility, the vitality of leadership, and the embrace of history within that character, and his cultural impact upon generations is an unquestioned reality.
The entire world felt a tragic blow with the passing of Chadwick Boseman prior to the film's sequel: Black Panther: Wakanda Forever.
There is a present uncertainty and a whispering fear that surrounds the current production, but if Chadwick, and T'Chala, taught us anything; it's that the beauty, love, and admiration of Black Panther should not exist in one human.
That Black Panther means more than that; he is the celebration of an entire culture. He is the active preservation of a knowable history. He is the honoring of a past people.
Black Panther is the cultural profession that Black history is of incalculable value and will be continually and relentless celebrated as a crucial aspect of human history
T'Chala is much more than just a fictional depiction of a king; he is to the present world what King Arthur was to the past. He is a character of esteemed royalty from which we can all learn from.
And Black Panther is not just the greatest black comic book character's of all time; T"Chala is one of the greatest fictional characters ever created.
Feature Image Source: Marvel
Thanks for visiting MarvelBlog.com! Want to go to Disney? For a FREE quote on your next Disney vacation, please fill out the form below and one of the agents from MickeyTravels, a Platinum level Authorized Disney Vacation Planner, will be in touch soon!