The Marvel Minute: The Silver Age, Ultimate Alliance & Hero Project Update
This is some of my favorite content from Marvel.
As a guy with three kids, two jobs, and life in general, shows like the Marvel Minute help me figure out where to spend my precious free time.
The countdown begins for "MARVEL ULTIMATE ALLIANCE 3: The Black Order DLC Pack 3 – Fantastic Four: Shadow of Doom"! The season finale of "Marvel's Hero Project" is coming! It's time for your #MarvelMinute with host @AngeliqueRoche. pic.twitter.com/hvX2rzMG84

— Marvel Entertainment (@Marvel) March 16, 2020
This week, Angélique Roché walked us through all of the non-movie/comic book news coming down the Pike.
A collection of Marvel "Silver Age" comics, Marvel Ultimate Alliance 3, and the Hero Project got updates:
The Marvel Minute: March 16
Marvel's Hero Project wraps its first season this week on Disney+, MARVEL ULTIMATE ALLIANCE 3 gets its third DLC pack featuring the Fantastic Four and Doctor Doom, and more Marvel news!
I really, really want that book. Hint, hint.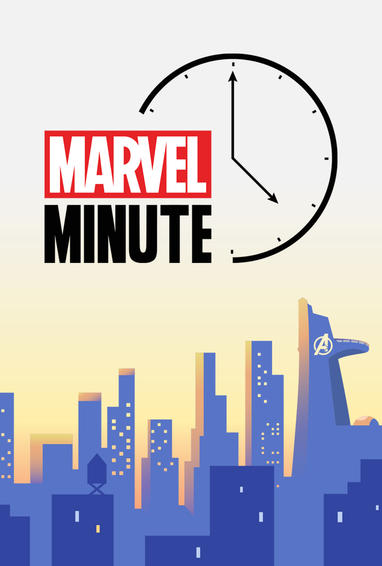 More Cancellations
Incidentally, Ms. Roché was supposed to be in my neck of the woods (Boston) this week. She was set to interview Chris Evans and Jake Gyllenhaal (an event I was trying to snag a ticket to). Alas, "the best-laid plans of mice and men…" Hopefully, I can catch the show next time Angélique and Ace are in The Commonwealth.

For all the fans who summited questions:

I promise that I will save all your questions for the next earliest opportunity. Thank you so much for contributing and amplifying…

Stay safe out there. https://t.co/nVkD1sEon8

— Angélique Roché (@AngeliqueRoche) March 14, 2020
Thanks for visiting MarvelBlog.com! Want to go to Disney? For a FREE quote on your next Disney vacation, please fill out the form below and one of the agents from MickeyTravels, a Platinum level Authorized Disney Vacation Planner, will be in touch soon!