Thinking About Marvel's Spider-Man Noir
So, sometimes you just want to write about something you know very little about and let the actual writing of something help you know that something much, much better.
Anyway, that's why I find myself writing about "Spider-Man Noir" at 11:11 PM on a Sunday night.
Into The Spider-Verse
First, let me remind you where you've previously seen Spider-Man Noir – Spider-Man: Into The Spider-Verse…
However, the story of SMN doesn't start in the Spider-Verse.
Variant Comics gives us the background:
Origin of Spider-Man Noir
Today on Variant, we continue our Spider-Series with a look at the Origins of Spider-Man Noir!
And now, following the events of Spider-Verse (2019) No. 5 comic, Spider-Man Noir is back in a new limited series.
Blair Marnell of Marvel.com explained: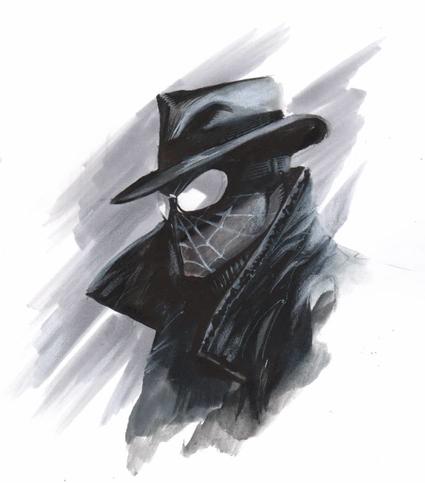 For Peter, it's less about responsibility than it's about protecting his territory—or neighborhood. Unfortunately, it's 1939 in this Noir Earth, and World War II is right around the corner. Anxiety about that conflict permeates the atmosphere.
While Peter was once a reporter from the Daily Bugle, he's become a private investigator in his civilian job. And like any good Noir tale, Peter's latest case revolves around a murder.
And that finds us needing to read instead of write. Stay tuned, True-Believers!
Thanks for visiting MarvelBlog.com! Want to go to Disney? For a FREE quote on your next Disney vacation, please fill out the form below and one of the agents from MickeyTravels, a Platinum level Authorized Disney Vacation Planner, will be in touch soon!