Breaking News: New Mutants Tickets On Sale!
As we reported last week, advanced tickets for Disney's The New Mutants went on sale today! Along with ticket availability, a new promo and pair of posters have also been released.
This is very exciting because its been years since the project was intended to make its debut. Many speculated The New Mutants would go directly to a streaming service, most likely Disney +. However, director and co-writer Josh Boone pointed out that couldn't happen with this project because of contracts.
Boone shared, "With most movies, you sign contracts that guarantee a theatrical release, so it needs to open to ever go digital in the first place. We just, too, would like to see people to see it in the theater. But it needs to obviously be at the right time when it's safe to go back."
It appears that "right time" will be August 28.
Video Promo Released
The 60-second clip released today introduces the five new mutants featured in the film. It also provides a very brief synopsis. Check it out here:
New Posters Released
Adding to the excitement, two brand new posters for The New Mutants have also been released. The first, designed for Dolby Cinema, declares "Discover it in Dolby Cinema."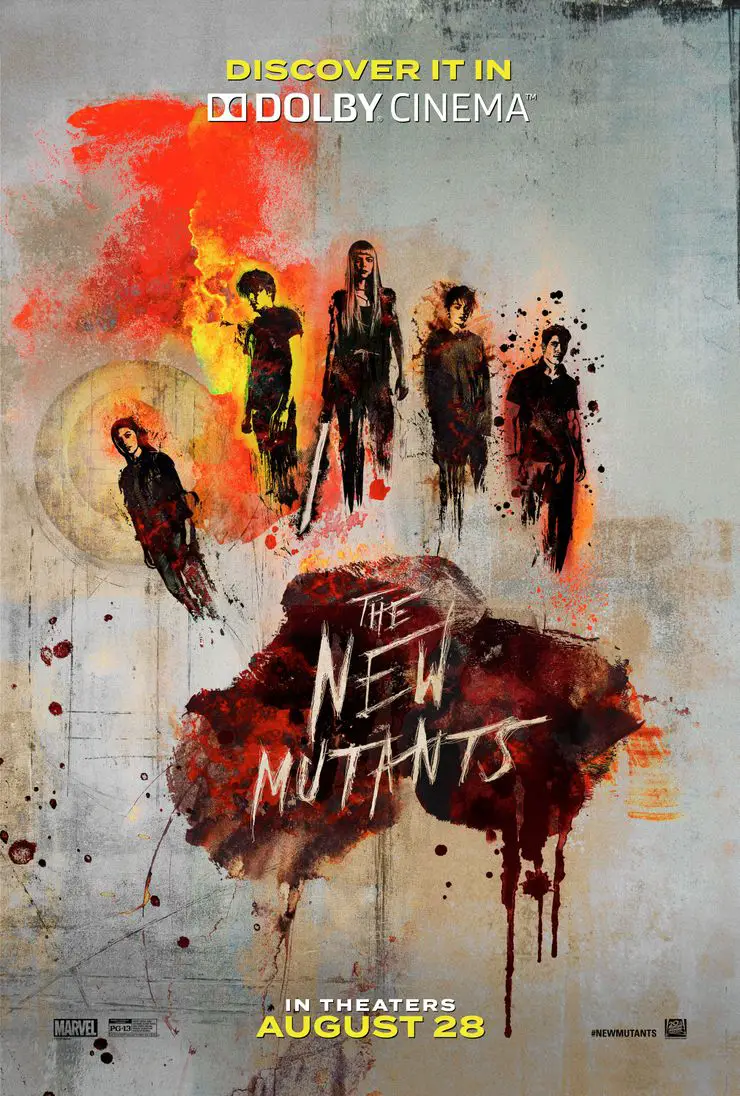 The second poster designed for Cinemark XD states "Power this Big Can't be Contained."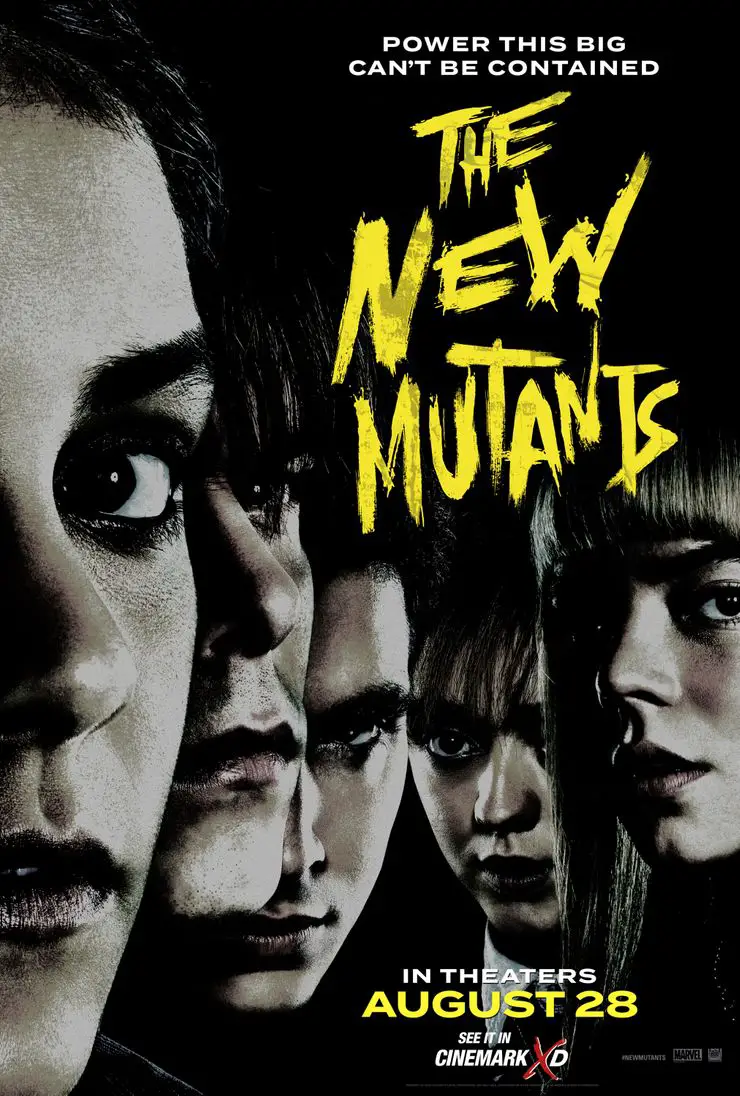 About the Film
The New Mutants is based on a Marvel comic series about five young people who are brought to a secret institution with the intent of ridding them of special powers. It is known by some as the X-Men horror spin-off.
Maisie Williams stars in the film as Rahne Sinclair who transforms herself into the werewolf Wolfsbane. Anya Taylor-Joy plays Illyana Rasputin a.k.a. Magik, the younger sister of Colossus. She can encase herself in armor at will and carries a soulsword that can amplify her superhuman and psychic abilities. Charlie Heaton stars as Sam Guthrie, who can fly at jet speeds produced by a forcefield as Cannonball. Henry Zaga is Roberto da Costa, otherwise know as Sunspot, since he can absorb and channel solar power. Finally, Blu Hunt appears as Danielle Moonstar who, as Mirage, creates illusions based upon others' fears.
Dr. Cecilia Reyes, played by Alice Braga, invites the teenagers to share stories of when their powers first appeared. As they share with one another, the five realize they are mutants – a group feared for years. As they relive their origin stories, the lines between reality and illusion blur and they realize the institution is not what it seems.
Fans have been clamoring for this film since its original release date of April 2018! Tickets for The New Mutants are now available for advance purchase via all online movie theater ticket vendors. Are you ready to get back to the movie theater?
Would you like help planning your next Disney vacation? With reduced crowds, now is the time to visit! As an Authorized Disney Vacation Planner, my goal is to help you plan the Magic your way. I create customized itineraries, monitor for discounts for your vacation, and much more… all for FREE! Please feel free to reach out at (646) 645-6175, bedwards@mickeytravels.com or join me on Facebook!