Not A Collector's Item: Chris Evans, You Are Buzz Lightyear.
To infinity and beyond! Marvel's super soldier is now taking on the role of the space-faring, heroic action figure, Buzz Lightyear. As part of the massive programming announcement made at Disney Investor Day 2020, Pixar's Chief Creative Officer Peter Docter announced that Buzz Lightyear would be voiced by America's first avenger, Chris Evans.
Here's a first look of the young test pilot that became the Space Ranger we all know him to be today. Lightyear launches into theaters June 17, 2022. pic.twitter.com/QfXnHsBLcO

— Pixar (@Pixar) December 11, 2020
Pixar is officially reverse-engineering a movie based on Buzz Lightyear – not the action figure but the in-universe 'real' person who inspired Andy's favorite Space Ranger. And Evans is voicing Star Command's Best Space Ranger in the upcoming movie, Lightyear, slated to hit theaters June 17, 2022.
Captain America Replaces Tim Allen (Sorry, Not Sorry)
Some fans were confused and saddened by the announcement, as Tim Allen has voiced the character of Buzz Lightyear since 1995. However, for fans who pay attention to the news, this might not come as a surprise.
Allen has been embroiled in controversy for several years now, and kindling was added to the fire after Allen's comments on the press tour for 2019's Toy Story 4 and the cancellation of Allen's sitcom Last Man Standing on ABC. Incidents like these may have contributed to the recasting – and hey, who's gonna complain about Captain America himself?
The First Space Ranger Chris Evans
Evans, however, had plenty to say about the casting decision – in his usual diplomatic way. Forever the good guy, he tweeted some clarification that he won't be taking over Allen's part, per se, saying, "And just to be clear, this isn't Buzz Lightyear the toy. This is the origin story of the human Buzz Lightyear that the toy is based on."
And just to be clear, this isn't Buzz Lightyear the toy. This is the origin story of the human Buzz Lightyear that the toy is based on

— Chris Evans (@ChrisEvans) December 11, 2020
In the Toy Story films, the Buzz Lightyear action figure is part of a set of space toys protecting the world from evil. Buzz Lightyear – who is not aware of how he came to be a toy – learns the truth of his origin in the first movie from an advertisement referencing the spaceman as being the next hot thing to fly off the shelves. Most fans, however, have never really seen that world, unless you were a diehard viewer of the Buzz Lightyear of Star Command: The Adventure Begins (2000) cartoon. But, luckily, that changes soon.
According to Pixar, the film will take viewers to where the original Buzz Lightyear's story began before his days as a Space Ranger. And before, he was the inspiration for talking (and helping) action figures.
When we created the very first Toy Story, we designed Buzz Lightyear with the idea that he was a toy based on some very cool character from an epic blockbuster film. Well, all these years later, we decided it is time to make that film. Lightyear is the definitive origin story of the original Buzz Lightyear, and it reveals how this young test pilot became the space ranger we all know him to be today.
Evans's inner voice has advised him that one shield is not enough, so put on the jet pack and load it with rocket fuel because it's time to blast off!
Chris Evans Always Wanted to Star in a Pixar Movie
Evans expressed his excitement over being cast as Buzz Lightyear on Instagram. In Evans' Instagram PSA, he expanded on how he came to accept the part and credited the late Buzz Lightyear action figure for his years of work voicing the character.
Evans wrote on Instagram:
Working with Pixar is a dream come true. I've been a massive fan of their films since the very beginning. My team could barely contain their excitement when they told me that Pixar had a pitch for me. All they said was 'Buzz Lightyear.' I didn't know what that meant, since Tim Allen is Buzz Lightyear, and no one could ever touch his performance. I needed to know how this character was different and why this story was worth telling. I can say two things with absolute confidence:

1. I didn't stop smiling through the ENTIRE pitch. Ear to ear.

2. Everyone can rest easy. And get very excited.

Trust me when I say that they REALLY know what they're doing over there. This one is gonna [be] special, and it doesn't step on a single thing. I can't even put my excitement into words. I smile every time I think about it.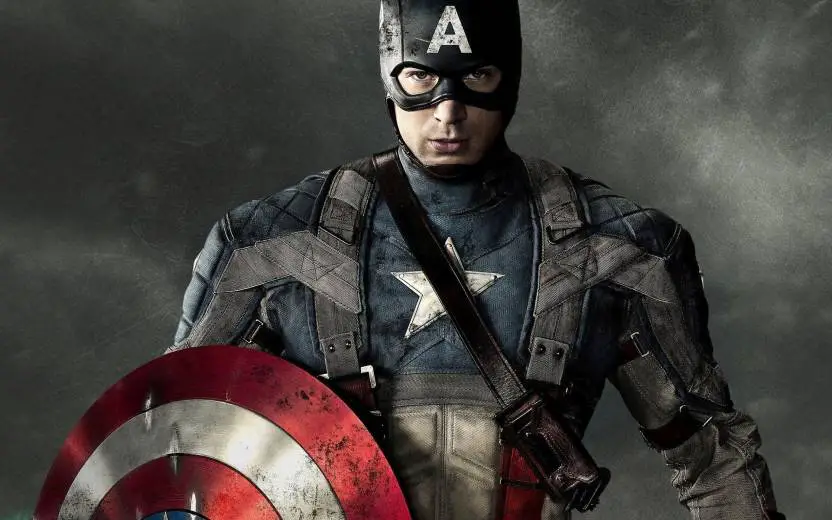 Evans is certainly keeping busy after he stepped away from the Captain America role in the Marvel Cinematic Universe. And since some people are convinced super heroes cannot act, if you have questions about his acting ability, watch Knives Out.
Thanks for visiting MarvelBlog.com! Want to go to Disney? For a FREE quote on your next Disney vacation, please fill out the form below and one of the agents from our sponsor MickeyTravels, a Platinum level Authorized Disney Vacation Planner, will be in touch soon!