Let's Talk about The Falcon and the Winter Soldier Episode 1-3
This week on The Falcon and the Winter Soldier, an old friend returns. Also, a familiar foe reminds Bucky of the bad old days.
Finally, a woman best described as the strong, silent type appears, setting the showdown for next week's episode.
Without ever being name-dropped, Captain America: Civil War plays a vital role in this week's proceedings.
Let's talk about The Falcon and the Winter Soldier (TFAWS) episode 1-3.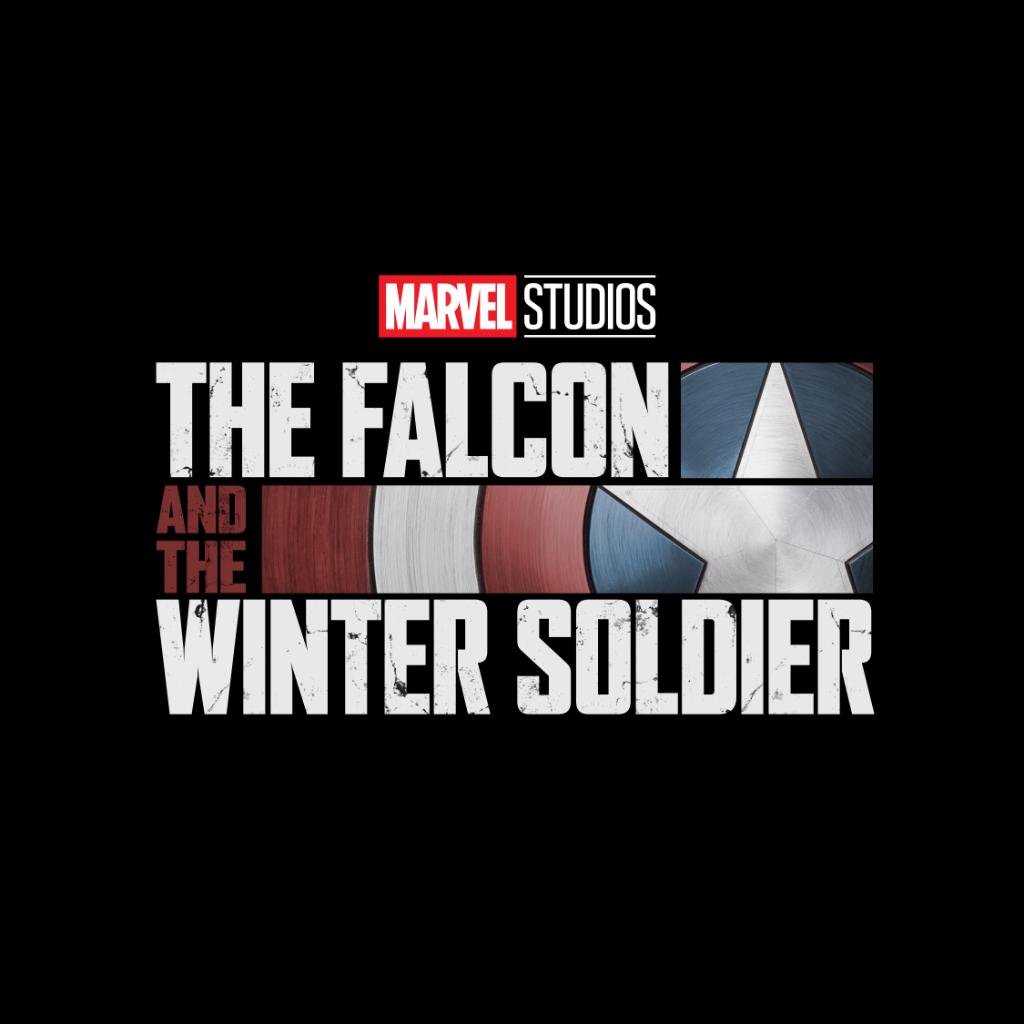 The Scariest Villain
Marvel has told more than 20 stories in its cinematic universe so far, and one rule has held true almost universally.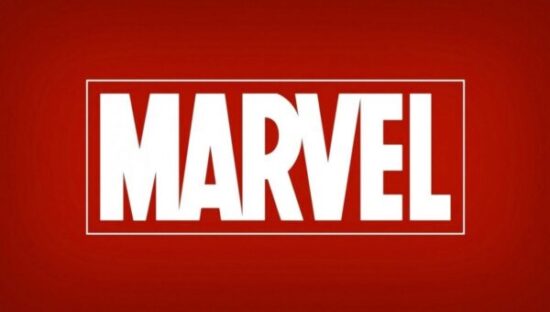 The villain always loses in the end. But there's an exception. One nefarious individual plotted to break up the Avengers and then accomplished that goal.
Yes, the only victorious enemy of the Avengers is Zemo from Captain America: Civil War.
At the end of that movie, Zemo expressed an odd combination of satisfaction and lament about the outcome of his actions.
Then, Zemo tried to kill himself, only for Black Panther to prevent it.
Now, five years later, Zemo has returned to the MCU, and everyone should feel terrified. Even Thanos couldn't beat the Avengers, but the Baron did.
Who is the scariest villain? The one who wins.
Bucky and Sam feel like they must quiz Zemo for information, as he possesses HYDRA secrets that could help in the search for the Flag-Smashers.
There's just one little problem. Zemo brainwashed Bucky and forced Captain America's friend to commit atrocities.
You remember the ultimate reveal in Civil War, right? Bucky killed Tony Stark's parents. That's not the kind of thing that's easy to forgive or forget.
Now, the two main characters in this story seek assistance from the worst person in the MCU.
Oddly, the reunion doesn't play out anything like we could have possibly expected.
Before that can happen, the episode starts with a bit more context.
The Wrong Captain America
We start with a feel-good commercial from the Global Repatriation Council (GRC), which wants you to know that it's okay if you were turned to dust for five years.
Apparently, the GRC's slogan is "Reset. Restore. Rebuild." Alas, all I keep thinking is that this ad lacks the sparkle of WandaVision commercials.
Moments later, we watch John Walker and Lemar/Battlestar chase down some leads in Germany.
Not only does this would-be interrogation go poorly, but Walker also displays signs that he's needlessly violent…and possibly suffering side effects from something.
Walker acts disoriented, almost as if he has a headache…but it's only for a moment. Am I imagining things, or is he sick?
Could John Walker have taken the Super Soldier Serum or some other treatment, only for the process to fail?
Since the new Captain America doesn't appear much in the episode, I cannot form a conclusion. That's my supposition, though.
After all, we learned last week that the American government has tried to duplicate Captain American's powers for more than 60 years.
The Great Escape
As a gentle reminder, the first time that Zemo encountered Bucky, he spoke the following words: Longing, Rusted, Seventeen, Daybreak, Furnace, Nine, Benign, Homecoming, One, and Freight Car.
This coded command triggers the Winter Soldier's programming to lose his sense of control and turn into the ultimate weapon.
At the prison, Bucky asks Sam to stay behind. The Winter Soldier wants to speak with Zemo privately.
Slyly, the Baron starts the coverage by pronouncing the code words, just as he had in Civil War. Bucky flatly states, "Those days are over."
Zemo clarifies that he's performing a test about how the new Bucky will react. "Something's still in there." Eek!
Over time, we realize that the show's pulling a fast one on us. This scene is actually a flashback of sorts.
Bucky recounts the highlights to Sam as they suddenly stand in a dark room and bicker. At this point, Bucky talks about a theoretical.
What would happen if a prison break occurred? He asks to "walk you through a hypothetical" that proves to be a confession.
Bucky has impulsively broken the man who killed King T'Chaka out of prison. That's a bold move for a recent resident of Wakanda.
Nine minutes into the show, Zemo is a free man standing beside Bucky and Sam. Yeah, it's gonna be that kind of episode.
It's Good to Be the Baron
During this episode, we learn that Zemo is incredibly wealthy and has what my wife refers to as a Woodhouse, a personal servant who looks like he's about 80.
The manservant for Archer Zemo is apparently a pilot and flies our heroes and his boss to Madripoor.
The three men bicker on the plane, including a delightful callback to Trouble Man, Sam's first recommendation to the man out of time, Steve Rogers.
For those of us who adore Captain America, this show delivers a perfect amount of franchise fan service.
Of course, you may have zoned out when you heard Madripoor. Yes, that's the pirate kingdom where a Mutant named Patch scares the stuffing out of everybody.
Yes, I'm referencing Wolverine, the most beloved of the X-Men. Whether this is a fakeout or not, Madripoor goes hand-in-hand with them.
In fact, the story plays up this fact by substituting the Winter Soldier as the terrifying individual even the lawless power players fear.
We also learn from both graffiti and dialogue that someone called the Power Broker runs the city.
Zemo takes the boys here to find someone named Selby. First, the Winter Soldier must prove himself by beating up some thugs.
I can't shake the feeling that the person writing this worried that the show had gone 20 minutes without an action scene. This episode definitely leans into the exposition.
Finally, Bucky unlocks the achievement for Proven Badass and earns a private encounter with Selby.
The trio's attempt to act as villains collapses when Sam's sister calls, ruining his masquerade as Smiling Tiger, a known mercenary in Madripoor.
So, everybody fights again.
Agent Carter Returns
In Civil War, Steve Rogers starts dating someone new. Well, I say dating, but what I mean is that they share an illicit kiss after they turn into wanted felons.
The whole thing is a bit awkward as the woman in question is Sharon Carter, the niece of his ex-girlfriend, Peggy Carter.
Sharon has lived on the run ever since then, and the implication is that she never turned dust.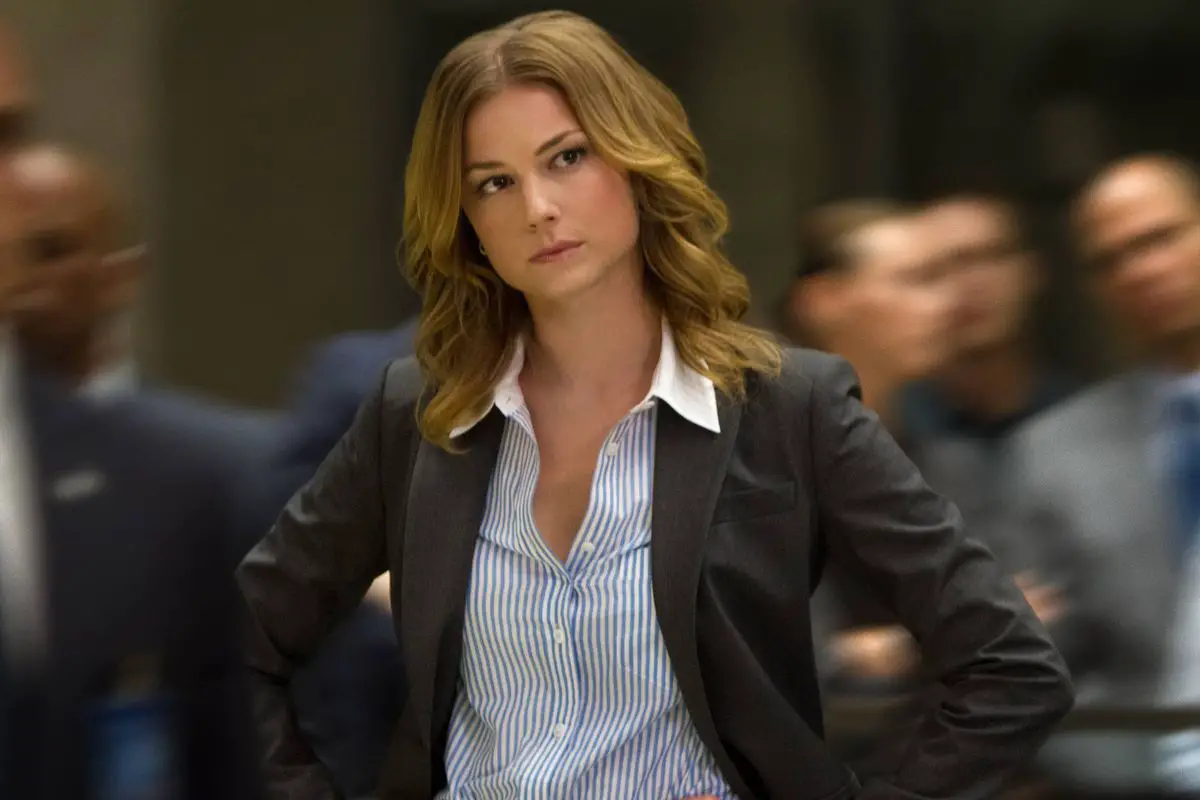 The accepted timeline for the MCU places the events of Civil War in 2016. We're in 2024 now, which means Sharon's been in hiding for eight years.
Understandably, the former Agent Carter blames Sam and Bucky for her plight. She's especially salty about Sam, who has remained an Avenger.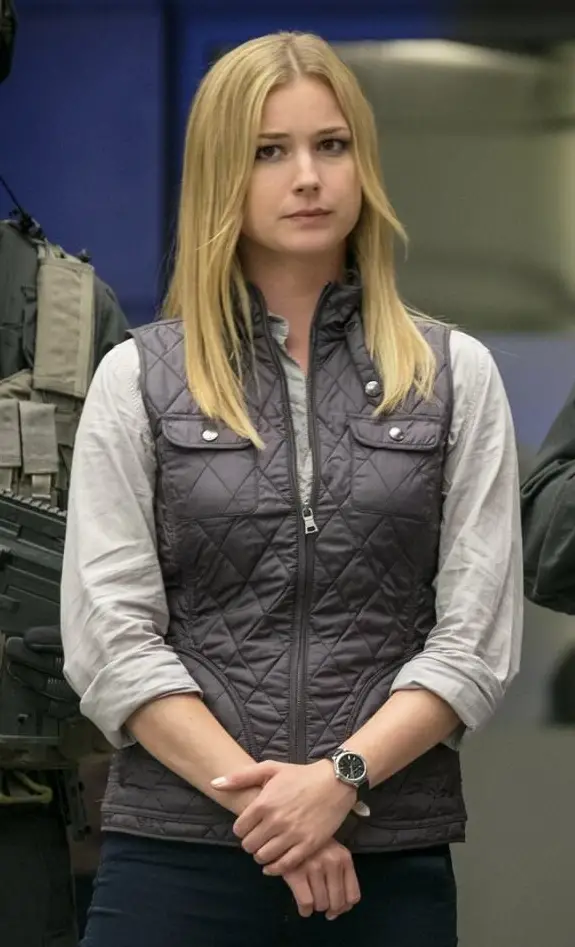 To Sharon, Sam used her and then forgot about her. In his defense, he was dust for five of those eight years and then dealing with some stuff afterward.
Still, the formidable Sharon Carter possesses several reasons to dislike the boys and rips them apart. Bucky laments, "Wow. She's kind of awful now."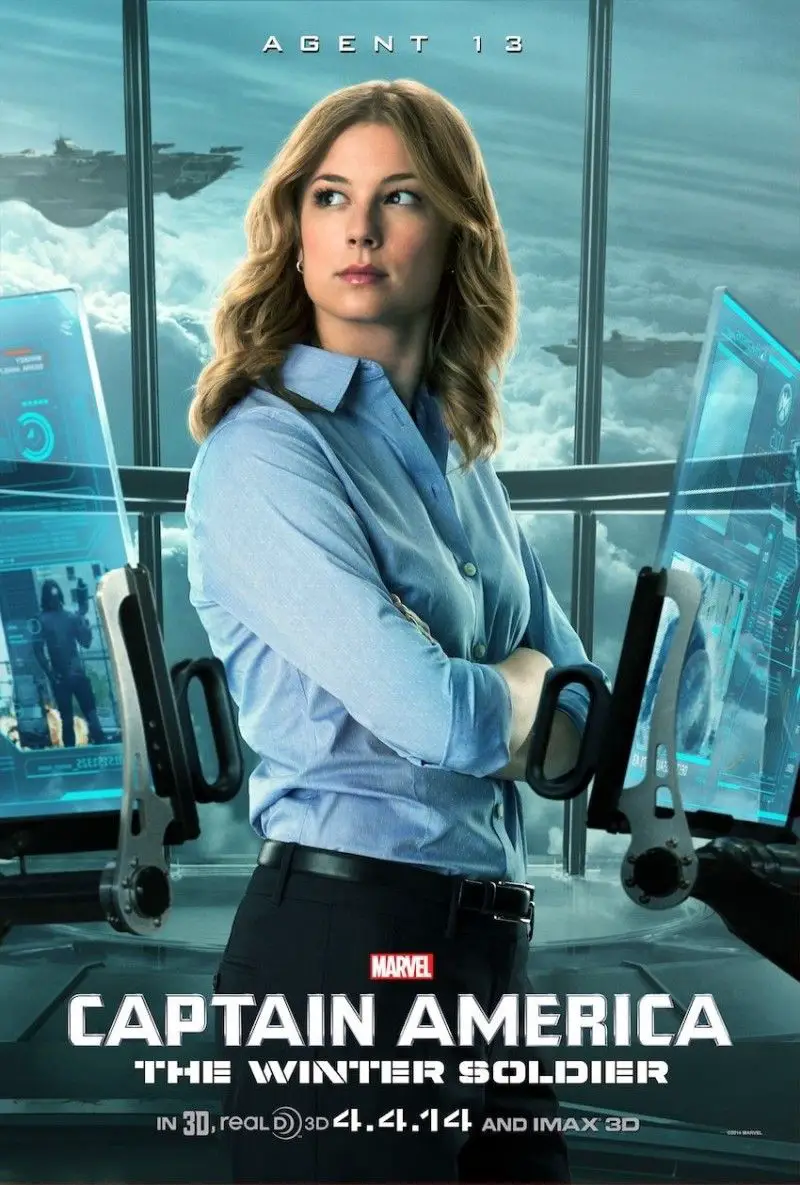 Because she's an Agent Carter, she still does the right thing and helps, though.
She and Sam agree to his clearing her name in exchange for her assistance in finding the location of a man named Wilfred Nagel.
This scientist works for the Power Broker. I'll level with you. I fully expected Carter to be the Power Broker. She's apparently not, though.
Of course, in the comics, there's an actual character named the Power Broker. So, maybe I overthought the situation.
Showdown in Cratetown
The show heads to the docks, where our heroes (and Zemo) investigate a massive container. In fact, it's so massive that it hides a secret door.
At the bottom of this door is a massive science lab where one Wilfred Nagel is singing along to his favorite music as he attempts to crack the Super Soldier Serum.
Well, I should say crack it again. The scientist brags that the Power Broker retrieved enough supplies for him to create 20 doses.
You can do the math here to recognize that the Flag-Smashers took the doses and used nearly half of them…or maybe more?
I'm too busy connecting the dots to count, as Nagel mentions that he's also worked for the American government after HYDRA collapsed.
Yup, I'm pretty sure John Walker is juicing. Maybe he didn't know what he was putting into his body?
Outside, the Power Broker has offered one thousand Bitcoins (current value: $60 million) to any thug in Madripoor who can take out Team TFAWS.
Sharon waits outside and proceeds to beat up some of the scariest thugs in a nihilist pirate kingdom.
She ultimately takes out eight much larger men. Yes, I counted.
Of course, the most terrifying baddie in town is Zemo, who eludes Sam and Bucky for a while after their container gets blown up.
The expectation is that he's making his escape, but the Baron's a pragmatist. He needs his Avengers allies for the time being.
So, Zemo puts on his iconic comic book mask and wipes the floor with four mercenaries. Yes, I counted.
After the battle ends, Sharon departs, presumably to go back to saving patients on The Resident.
As the men drive off, we get a callback to Sam's refusal to move the car seat forward for Bucky. I love it.
Downtime
This episode ends with a table setting for the next one. However, I'll take this opportunity to speak about Karli Morgenthau and the Flag-Smashers.
They only appear in a couple of scenes this week. During one, Karli plays soccer with children, reinforcing how young she is.
The woman decides everything for the Flag-Smashers, which speaks volumes about how scary she is.
However, as she converses with one of her henchmen, a dude with a super-awesome accent, I think that she hasn't done anything villainous.
Right as I'm convincing myself she's misunderstood, she blows up a building. I…got that one wrong.
We cut back to John and Lemar, who have deduced that Bucky broke Zemo out of prison. They need evidence to support that claim, though.
So, they're hot on the heels of Team TFAWS. Meanwhile, Zemo says some quietly important stuff.
Through his comments, we may infer that he still loathes the Avengers. He also diminishes Sam and Bucky for never visiting Sokovia afterward.
To Zemo, their lack of accountability for the unintended ramifications of their actions is despicable.
Bucky has long since tuned him out, though. He notices some technology that gets our attention, too.
Yes, a Wakandan has found Bucky…and Zemo. As the episode ends, we see a familiar face.
Ayo, the first member of the Dora Milaje ever shown in the MCU, wants to bring Zemo to justice for killing a Wakandan king.
Yes, that's another callback to Civil War, where she faced off with another Avenger, Black Widow.
As I said, this week's episode was all about fan service. And I'm a fan of it.
Feature Image Rights: Art by Salvador Anguiano. Photo: Marvel Studios
Thanks for visiting MarvelBlog.com! Want to go to Disney? For a FREE quote on your next Disney vacation, please fill out the form below and one of the agents from our sponsor MickeyTravels, a Platinum level Authorized Disney Vacation Planner, will be in touch soon!