Emily Blunt Responds to 'Fantastic Four' Reboot Rumors
Rumors have been swirling about Emily Blunt and husband John Krasinski playing Reed Richards/Mr. Fantastic and Sue Storm/The Invisible Woman in a Fantastic Four Marvel Cinematic Universe (MCU) reboot. Blunt has put those rumors to rest… for now.
Blunt De-Bunks Fantastic Four Rumors
In an interview with Howard Stern, Blunt shed some light on the rumored Fantastic Four roles. She shared, "That is fan-casting. No one has received a phone call. That's just people saying, 'Wouldn't that be great?'"
Blunt went on to discuss super hero movies and why they don't hold her interest. She stated:
 "It's not that it's beneath me. I love Iron Man, and when I got offered Black Widow, I was obsessed with Iron Man. I wanted to work with Robert Downey Jr. It would've been amazing… but I don't know if superhero movies are for me. They're not up my alley. I don't like them. I really don't."
Watching super hero movies leaves Blunt feeling "a bit cold." She feels that the genre has "been exhausted" and that fans have been inundated with the movies as well as the TV shows.
"It's not to say that I'd never want to play one," Blunt continued. "It would just have to be something so cool and like a really cool character, and then I'd be interested."
Black Widow Was Once a Consideration
It is a well known fact that Blunt had been considered for the Black Widow role Scarlett Johansson has immortalized in the MCU. At the time, Blunt had pre-existing contractual obligations.
She shared the story with Stern. She stated: "I actually do want to clean up the story. I was contracted to do Gulliver's Travels. I didn't want to do Gulliver's Travels. It was a bit of a heartbreak for me because I take such pride in the decisions that I make, and they mean so much to me, the films that I do…"
It is worth noting that her husband did want to be a part of the MCU. Krasinski lost the role of Captain America to Chris Evans.
So… Is Blunt Telling the Truth?
Recently, Andrew Garfield (who starred in The Amazing Spider-Man) denied that he will appear in Spider-Man: No Way Home. A few days later, he backed off on the denial, thus leaving speculation that he very well may appear in the film. Sony and Marvel have been working hard to calm rumors that Spider-Man 3 will feature several different Spider-Man actors. That being said, the film's plot is one of Hollywood's worst kept secrets.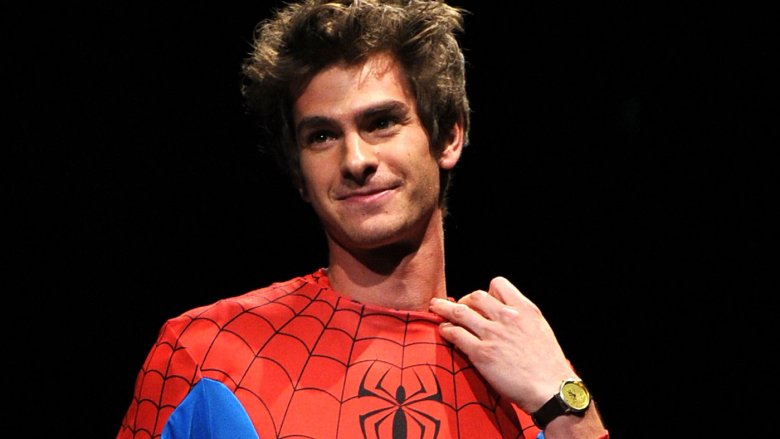 In fact, MCU has a long history of actors denying reports of their Marvel roles… until Marvel is ready to offer confirmation.
Whether or not Blunt will appear in Fantastic Four remains to be discovered. If she is protecting Marvel's secrets, fans are sure to be thrilled!
Would you like help planning your next Disney vacation? With reduced crowds, now is the time to visit! As an Authorized Disney Vacation Planner, my goal is to help you plan the Magic your way. I create customized itineraries, monitor for discounts, and much more… all for FREE! Please feel free to reach out at (646) 645-6175, bedwards@mickeytravels.com or join me on Facebook!