Lady Loki Poster Revealed!
A brand new Loki poster features Sophia Di Martino, who successfully bombed the Sacred Timeline in the second episode of the new Disney+ series.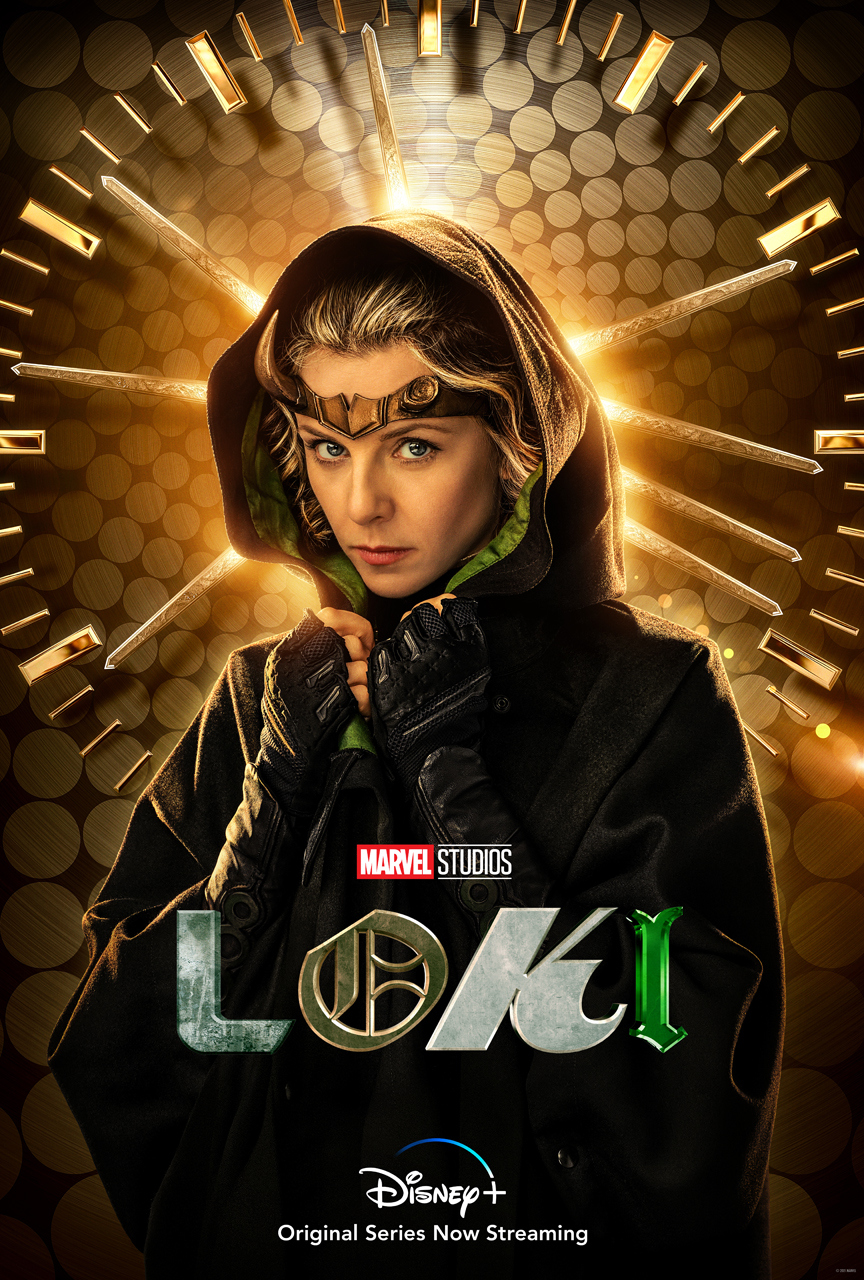 Who is Lady Loki?
The new poster reveals "Lady Loki," the identity of whom was very much the focus of the new episode of the Marvel series.
While the first episode set up the Time Variance Authority (TVA) and Loki's role within it, the second episode focuses on this mysterious new character. The God of Mischief is tasked with locating the Variant to prevent more harm to the Sacred Timeline.
Many suspected the Variant would be a modified version of Loki. In fact, the episode led viewers to believe this may be the case. Therefore, it was surprising when Sophia Di Martino was revealed as the potential antagonist.
What is Her Role?
After bombing the Sacred Timeline, Di Martino disappears through a door the TVA uses to travel though time. With very little hesitation, Loki followed her.
While we don't know much about Di Martino's character, she will clearly play a large role in the series moving forward. Marvel's new poster reveals a look at the character in her hooded outfit. She is standing against a similar background as Loki in other posters produced for the series. There is a golden clock ticking behind her.
Although she is being called Lady Loki, whether or not Di Martino's character is a Variant of Loki has yet to be revealed. Fans have picked up on the name "Sylvie" being listed during the episode's end credits, which leas many to believe she could potentially be the MCU's Enchantress.
Episode 3 May Reveal More
Considering other Marvel storylines, Di Martino's identity likely won't be revealed immediately. Kate Herron, director of Loki, has teased that episode 3 will explore Lady Loki's backstory.
We'll have to wait and see what mysteries are revealed when a new episode drops on Wednesday!
Would you like help planning your next Disney vacation? With reduced crowds, now is the time to visit! As an Authorized Disney Vacation Planner, my goal is to help you plan the Magic your way. I create customized itineraries, monitor for discounts, and much more… all for FREE! Please feel free to reach out at (646) 645-6175, bedwards@mickeytravels.com or join me on Facebook!