MarvelBlog News for October 18th, 2021
A rumor from March (!) proved true. I'll explain how in this week's MarvelBlog News for October 18th, 2021.
The New Adam Warlock Is…
I reported in March that casting was underway for Guardians of the Galaxy Vol. 3.
Specifically, Disney sought a "Zac Efron" type for the role of Adam Warlock.
At the time, director James Gunn derided a published report, one with some logic flaws:
There is no casting underway for Vol. 3. And in what world would I only cast a "Caucasian" if the character has gold skin? And if I wanted a Zac Efron type wouldn't I go to Zac Efron? Where do you get this nonsense? https://t.co/dxZJUMvtVs

— James Gunn (@JamesGunn) March 10, 2021
At the time, several release date leaks had occurred. So, the story got buried a bit until this week, when it came screaming back.
Marvel has confirmed that the actor portraying Warlock is Will Poulter, whose name might not be familiar to you. His face is, though.
There is still time to sign up to The Big #AntiBullyingAssembly! Join over a million young people in taking a stand against bullying by signing up at https://t.co/2bYXFmBxv6

Brought to you by @AntiBullyingPro and @AskNationwide.#AntiBullying 💙 pic.twitter.com/2AJkJi84bX

— Will Poulter (@PoulterWill) October 4, 2021
You know this guy from his work in The Maze Runner franchise, as well as the Jason Sudeikis/Jennifer Aniston comedy, We're the Millers.
Poulter also plays heavily in Netflix's Black Mirror: Bandersnatch, the descent into madness that's theoretically a Choose Your Own Adventure.
The actor tends to get cast because of his quirky, somewhat ghoulish appearance, but he also possesses otherworldly comedy chops.
In the comics, Adam Warlock has worked as an associate and enemy of Thanos on several occasions.
Warlock and others stopped Thanos during an early quest for the Infinity Gauntlet.
Later, Warlock chose which heroes would operate as The Infinity Watch…and Thanos is one of them.
Why Adam Warlock?
Notably, Warlock also runs into Kang the Conqueror from time to time, which explains why he could prove essential to the rest of Phase Four and Phase Five of the MCU.
During his 40+ years as a Marvel character, Warlock has only been affiliated with two teams: The Infinity Watch and Guardians of the Galaxy.
However, Warlock has also fought the Guardians on countless occasions. He's an antihero more than anything.
There's a second part to this equation, though. Adam Warlock has frequently traveled through time. When he returns, it's as a supervillain named Magus.
So, while Warlock doesn't like Thanos and has a fluctuating relationship with the Guardians of the Galaxy, his own worst enemy is literally himself.
The corruption stems from Warlock's prolonged exposure to the Soul Stone (called the Soul Jewel or Soul Gem), which tends to drive him mad.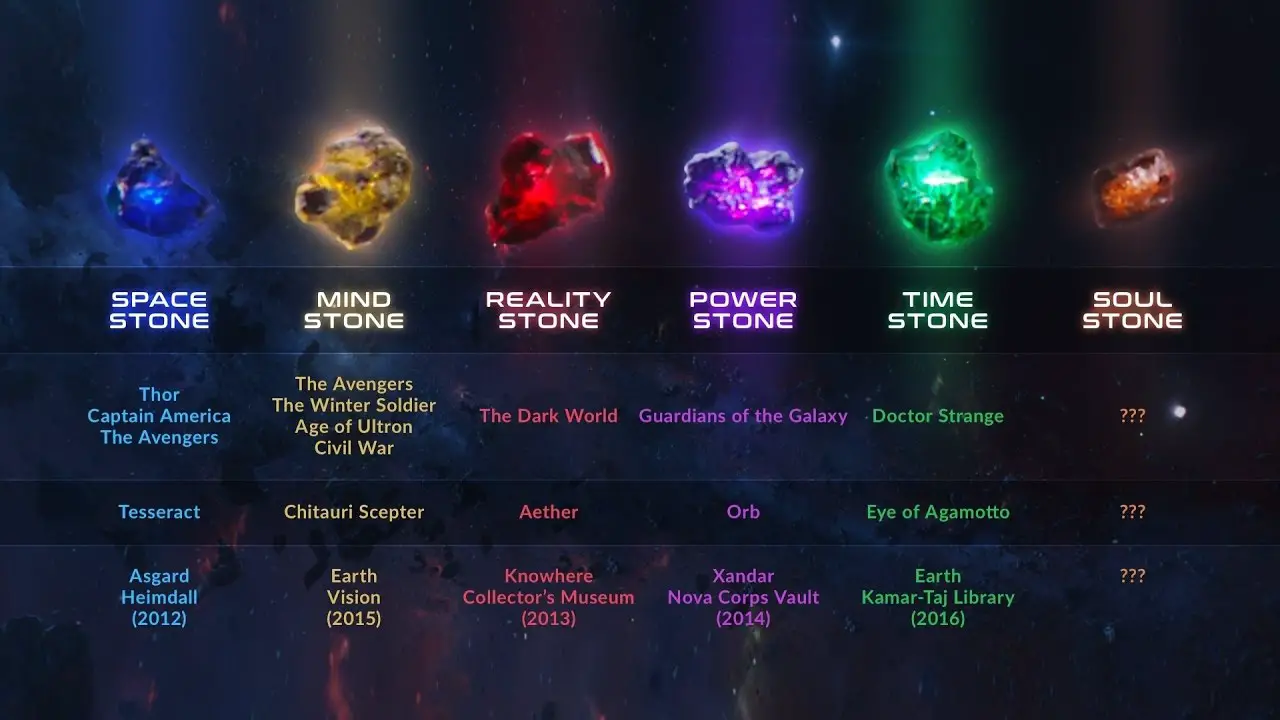 These situations always escalate when Warlock assembles the complete Infinity Gauntlet. So, The Infinity Watch partially exists to save Warlock from his better half.
Well, I should say more successful half. Magus has founded a church in his honor and lots of other narcissistic, malevolent acts.
Notably, Adam Warlock has encountered Gamora MANY times over the years. The two got paired together frequently…no, not like that.
Anyway, the point is that Guardians of the Galaxy Vol. 3 already needed to be Gamora-intensive since she's technically not the character we know.
Adding Adam Warlock to the mix seems like an excellent idea. Also, Poulter could feasibly be around for the long haul as Kang's frequent foe.
Marvel has some storytelling opportunities here since both Kang and Adam Warlock have better halves and dark halves.
Let's Talk Eternals
We're a little over two weeks away from the release of Eternals. The media blitz has begun in earnest, allowing us to learn some new stuff.
Obviously, I'm going to avoid massive spoilers, not that the cast is offering any of those anyway.
Still, you may want to skip to the next section if you want to be completely surprised.
One tidbit actually came from Thor: Love & Thunder, where Russell Crowe confirmed that he'll portray Zeus in the film.
This proclamation led to immediate speculation that the Greek pantheon of deities was coming to the MCU.
The significant part of that idea involves Hercules, the comic relief superhero who works as Thor's longtime frenemy.
Apparently, Eternals will set up Olympia, only not in the way that the comics have. Instead, it's a planet full of superpowered beings, ones presumably empowered by the Celestials.
Some of these beings come to Earth to deal with the Deviants, genetic abominations with destruction on their mind.
For this reason, Eternals will occur in two different timelines. First, we'll watch the arrival of the Olympians on Earth millennia in the past.
Simultaneously, a modern story will unfold about the Celestials and their need to join together to face an imminent crisis.
Interestingly, Avengers: Endgame and The Snap won't factor into the story.
The movie's early box office tracking hints at a juggernaut that should surpass Venom: Let There Be Carnage, which is already one of the top films of 2021.
I'm mentioning this because you should be buying online tickets to your local theater right now if you haven't already.
Also, there's this:
The end was just the beginning. Experience Marvel Studios' #Eternals, only in theaters November 5. pic.twitter.com/RbjnStxcHM

— Marvel Studios (@MarvelStudios) October 10, 2021
Marvel Miscellany
Let's start with a story I'm thrilled did not become an issue.
The International Alliance of Theatrical Stage Employees, Moving Picture Technicians, Artists and Allied Crafts of the United States (IATSE) had threatened to strike.
In fact, Deadline had reported that a 50/50 possibility according to leadership.
Thankfully, the standoff resolved itself, saving everyone the problem of picket lines.
In that eventuality, The Walt Disney Company had indicated that it wouldn't cross picket lines. Instead, it'd respect the wishes of IATSE.
Had this strike occurred, Disney expected that its projects would suffer delays of 90 days.
So, we would have had several delayed projects, especially on Disney+ if IATSE hadn't come to terms on a new extension. Be relieved, y'all!
Catching up on Venom: Let There Be Carnage, the film earned another $16.5 million domestically this past weekend, good for third place at the box office.
In North America, Venom 2 has earned $168.1 million. Worldwide, its running total is $283.7 million against a budget of $110 million.
This total is a far cry from the original's $856 million but, you know…pandemic.
Venom 2 will probably turn a profit during its theatrical run, which is no small feat these days.
On a different note, Marvel has followed up its exceptional Hawkeye trailer from last month with this new clip:
I have one simple question: WHERE IS PIZZA DOG???
Finally, I will leave you with this unconfirmed but perfectly logical rumor:
RUMOR: A #ShangChi spin-off series focused on #TheTenRings and starring #Xialing actress #MengerZhang is reportedly in development! Details: https://t.co/oYhSjbJMe6 pic.twitter.com/QQvdGWNQbU

— MCU – The Direct (@MCU_Direct) October 8, 2021
Thanks for visiting MarvelBlog.com! Want to go to Disney? For a FREE quote on your next Disney vacation, please fill out the form below and one of the agents from our sponsor MickeyTravels, a Platinum level Authorized Disney Vacation Planner, will be in touch soon!