MarvelBlog News for March 15, 2021
WandaVision ended just 10 days ago, and here we stand, only four days away from the release of The Falcon and the Winter Soldier.
The MCU machine marches on, never stopping to look back. As such, we have news on some productions currently filming and a few starting soon.
Also, we'll do a quick WandaVision update that will include some spoilers. You should skip that section until you've watched the series finale.
A ridiculous amount is going on, and I'll explain as much as I can in the latest MarvelBlog News.
The Final Word on Black Widow
The Walt Disney Company hosted its annual shareholders' meeting/conference call this past week.
Obviously, the subject of Marvel movies came up a few times.
During the call, CEO Bob Chapek reiterated that Black Widow will debut in movie theaters on May 7th.
Chapek felt the need to stress this since another Disney release, Raya and the Last Dragon, opened to a disappointing $8.6 million domestically.
That title received Premier Access release on Disney+, which likely held back its theatrical box office revenue.
As such, even film exhibitors have wondered whether Black Widow will receive the Premier Access treatment as well.
Chapek made no mention of this possibility. As such, the latest Marvel movie appears likely to hold its current May release date, a year after the first try.
Deadline does mention that exhibitors remain concerned that Disney will make a surprise Premier Access announcement at a later date.
So, Black Widow as an exclusive theatrical release is the final word…for now.
WandaVision Recap – Here There Be Spoilers!
The production team on WandaVision has taken a much-deserved victory lap since the series ended.
The previously tight-lipped crew finally opened up about many of the mysteries surrounding the show.
Perhaps the most profound one involved the explanation for the absence of Mephisto or Nightmare.
Internet rumors abounded that one of them had controlled Wanda, and Mephisto references are sprinkled throughout the episodes.
However, Jac Schaeffer performed an interview with Deadline wherein she stated that the big bad was grief.
During my recaps, I avoided the psychobabble of the five stages of grief for fear of sounding reductive and dismissive.
Amusingly, Schaeffer structured the episodes that way.
Her cohort, Matt Shakman, also confirmed that WandaVision changed its scope due to the pandemic.
Apparently, the show stretched out the premise a bit and filmed some scenes involving Monica Rambeau and the twins.
The trio tried to reclaim the Darkhold from Agatha, only to be thwarted by Scratchy the Bunny…who would have turned into a terrifying demon.
Yes, that sounds awesome. So, why didn't these scenes air? The virtual effects for WandaVision understandably ran late.
In fact, the show's final special effects weren't ready until two weeks before the air date for the series finale.
As such, the transforming bunny effects couldn't finish in time for broadcast, causing their deletion.
Here's hoping Marvel adds those outtakes later. It sounds incredible, doesn't it?
By the way, the Ralph Bohner storyline payoff pays homage to Sir Ben Kingsley's role in Iron Man 3.
That was apparently the inspiration for the entire swerve, according to the showrunners.
The producers also loved the inside joke that Agatha repeatedly referred to her spellbound prisoner as her inattentive husband, which is pretty funny.
Coming Soon to the MCU
Let's lump several different projects together to maximize intel this week.
Guardians of the Galaxy director James Gunn has confirmed that the third outing will film this year. That's the London shoot he references here:
I want them to come with us to London later this year when we shoot Guardians of the Galaxy Vol. 3. https://t.co/cnwRw5Exwr

— James Gunn (@JamesGunn) March 9, 2021
However, Gunn has dismissed reports that casting is underway for Adam Warlock, a well-known Marvel character.
In fact, the director chides a rumormonger for a poor list of casting options:
There is no casting underway for Vol. 3. And in what world would I only cast a "Caucasian" if the character has gold skin? And if I wanted a Zac Efron type wouldn't I go to Zac Efron? Where do you get this nonsense? https://t.co/dxZJUMvtVs

— James Gunn (@JamesGunn) March 10, 2021
The sub-tweets here suggest that Zac Efron's outta luck. Sorry, High School Musical fans!
Speaking of rumors, another alleged MCU insider claims to know the release dates for Marvel's 2023 theatrical releases.
You should take this one with a grain of salt, but here's the information:
Ant-man and the Wasp: Quantumania — February 17th, 2023
Guardians of the Galaxy 3 — May 5th, 2023
Fantastic Four — July 28th, 2023
Deadpool 3 — November 3rd, 2023
Yes, that Fantastic Four release date qualifies as a shocker. In fact, WandaVision edited out some of its story to align more with internet rumors.
One example involved Monica Rambeau referencing an aerospace engineer friend whom many interpreted as Reed Richards…of the Fantastic Four.
So, this possibility feels at least somewhat plausible. As for Ant-Man and Guardians of the Galaxy, both those dates make perfect sense.
Another title to mention is Armor Wars, the Don Cheadle/War Machine project. It's shown up on some production lists lately.
In fact, Armor Wars will apparently enter principal photography on April 5th. Yes, that's three weeks from now!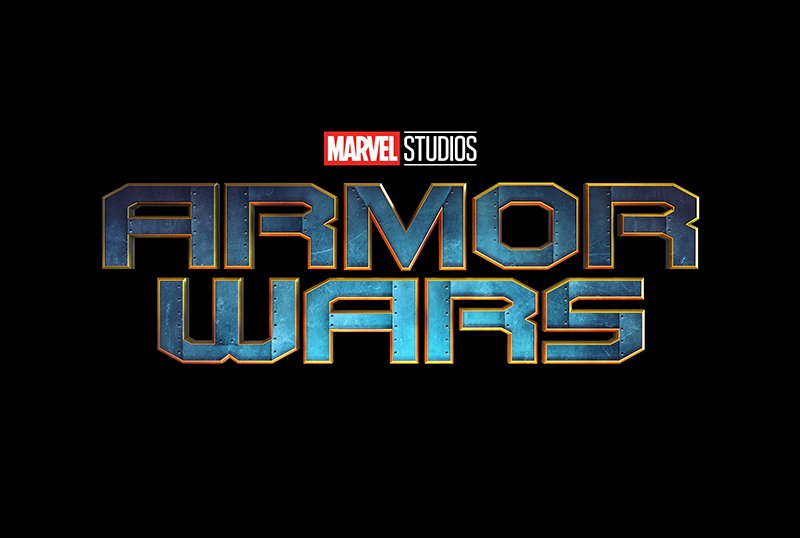 Other MCU Updates
In more general news, Kevin Feige has confirmed that not all Disney+ series are created equal.
Some MCU programs will plan for multiple seasons, while others work as limited series.
The idea with the latter group is to lead straight into Marvel movies. However, we've seen the drawbacks of this premise with WandaVision.
The show has left people wanting more to the degree that Marvel has started saying "never say never" about a second season down the line.
Nobody's quite sure which category The Falcon and the Winter Soldier falls under, but Loki is likely to get a season two.
The thing to keep in mind with WandaVision is its popularity. Disney may not have intended for a follow-up, but it's a distinct possibility now.
Speaking of The Falcon and the Winter Soldier, here's a new TV ad for the show:
"I got a Vibranium arm"

New TV Spot has been released for #TheFalconandTheWinterSoldier pic.twitter.com/zvYQo5LcPB

— cosmic (@cosmic_marvel) March 10, 2021
We also learned more about Black Panther 2 this week.
Michael B. Jordan, who will make his directorial debut on Creed 3, did a recent interview about the project.
Understandably, attention turned to his potential return as Killmonger. The brother of that film's director, Ryan Coogler, has co-written Creed 3.
So, Coogler and Jordan continue their strong working relationship. The actor deferred on confirming anything but did state he would return if asked.
Meanwhile, Coogler appeared on a popular podcast and stressed the challenges in moving on without Chadwick Boseman.
Here is his heartbreakingly honest evaluation:
"This is one of the more profound things that I've ever gone through in my life, having to be a part of keeping this project going without this particular person…who was like the glue that held it together."
And on that touching note, I'll leave you for now. Remember that The Falcon and the Winter Soldier starts this week, though!
Thanks for visiting MarvelBlog.com! Want to go to Disney? For a FREE quote on your next Disney vacation, please fill out the form below and one of the agents from our sponsor MickeyTravels, a Platinum level Authorized Disney Vacation Planner, will be in touch soon!