REVIEW: Lonely Droid Death in IG-88 #1
In IG-88 #1 by Rodney Barnes, Guiu Vilanova, Antonio Fabela, and Ariana Maher, with a main cover by Mahmud Asrar & Matthew Wilson, we discover what's next for the assassin droid who met his fate at the Force-abilities of Darth Vader earlier in the War of the Bounty Hunters event!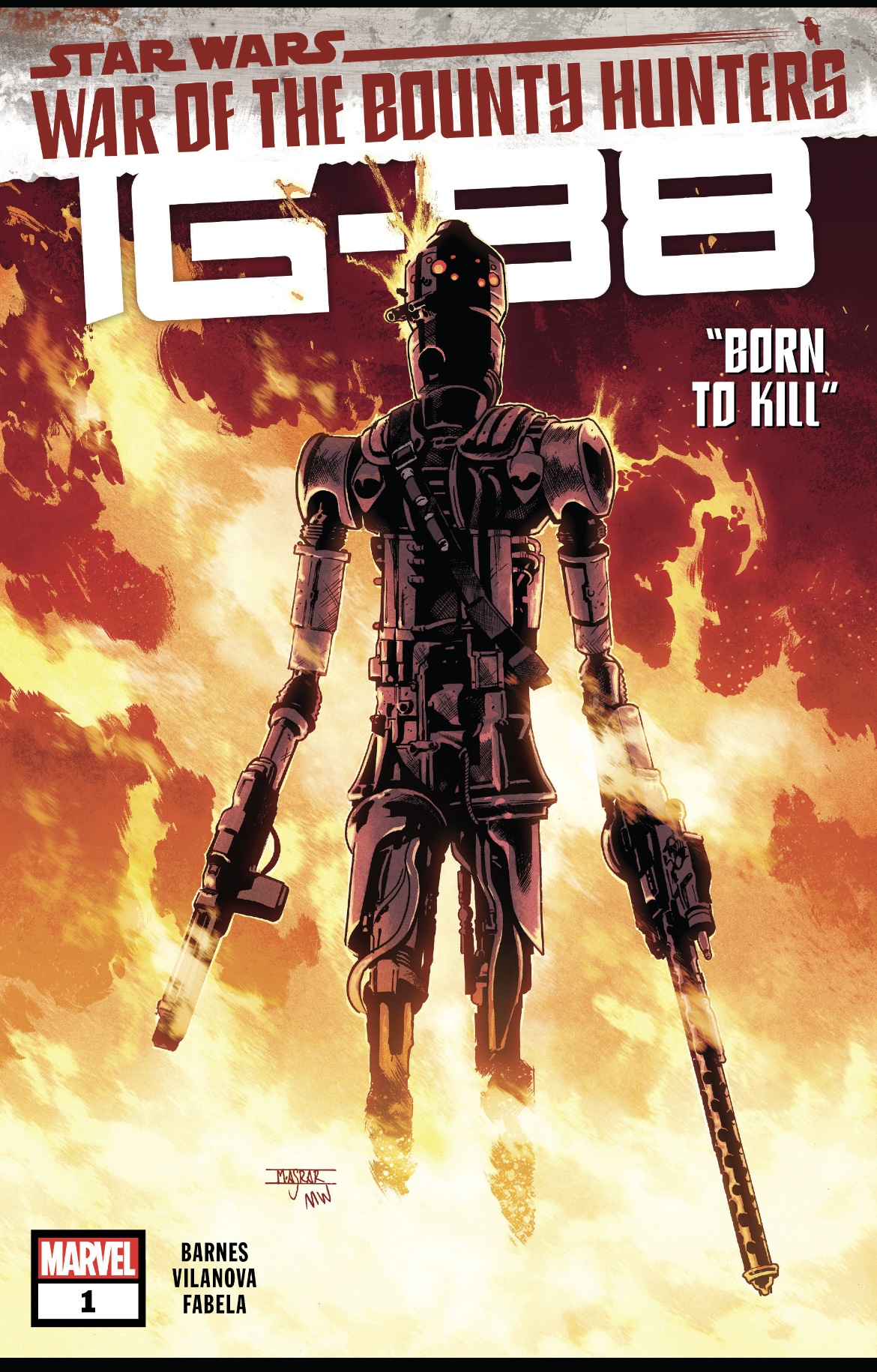 IG-88 #1
In a story subtitled "Born to Kill," the fate of IG-88 is explored… and if, like me, you played Shadows of the Empire on the Nintendo 64 back in the late 90s, then this issue will have more than few Easter eggs to help keep you fully locked on your target!

This issue explores the theme of death, and what happens after one's destruction… a singular proposition when it comes to droids, who, unlike biological beings, are not believed to have souls that persist beyond the boundaries of their "natural" lives. For this reason, this issue is presented as something of a eulogy for the late droid, who was destroyed by Vader a few issues earlier. 

This is a very interesting perspective, and an angle we haven't seen very often in the Star Wars universe, especially when it comes to "artificial intelligence." This is true of the heroic droids, like C-3PO and R2-D2, so you can bet that it applies to the "villain" droids like IG-88!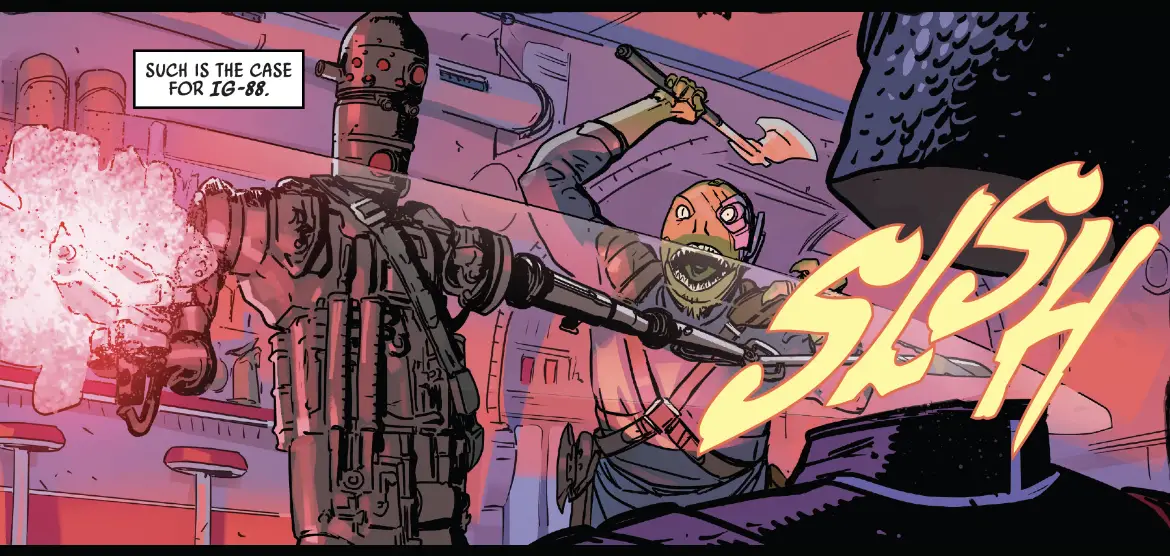 In addition to providing this interesting POV on IG-88, the issue also features a lot of incredible art. While it can be hard to imbue a character who is a droid with enough personality for a human audience, this issue features page after page of engaging art. 
This issue also introduces an interesting character named RB-919. This being is equal parts droid and organic tissue… I wonder if he will end up meeting Valance in Crimson Reign (slight spoiler: probably not)!
"Born to Kill"
Have you been following the War of the Bounty Hunters, Marvel Blog True Believers? What do you think of this issue?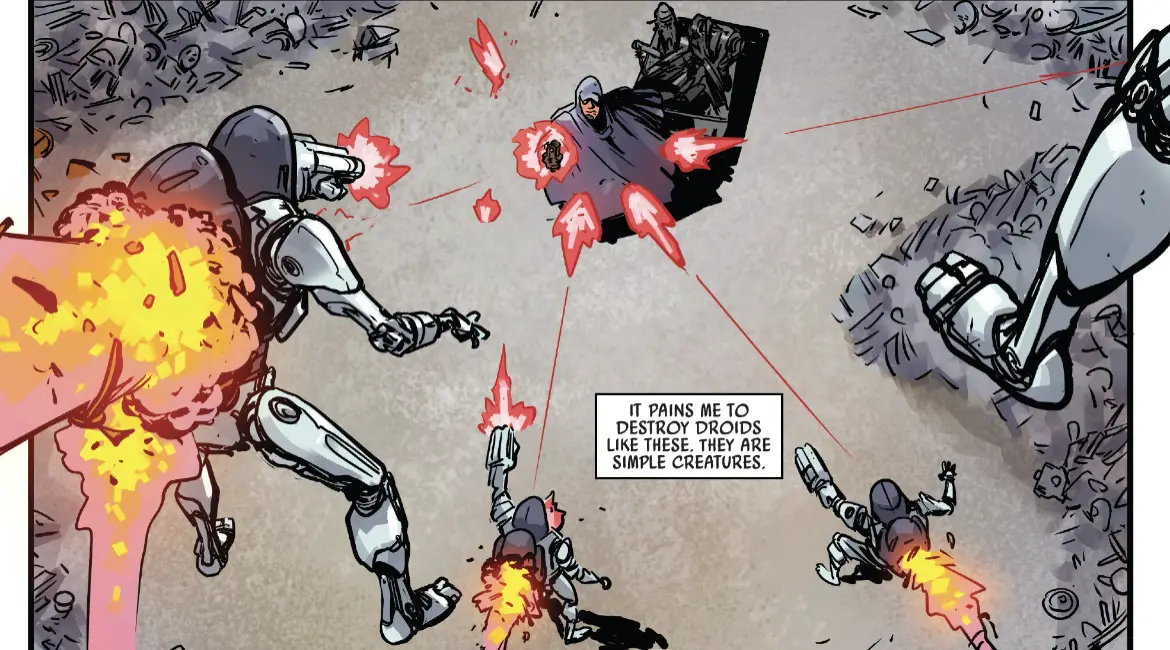 We want to hear from you! Give us a shout-out in the comment section.
Thanks for visiting MarvelBlog.com! Want to go to Disney? For a FREE quote on your next Disney vacation, please fill out the form below and one of the agents from our sponsor MickeyTravels, a Platinum level Authorized Disney Vacation Planner, will be in touch soon!