'Hawkeye' Gives Yelena a Hidden Black Widow Easter Egg
A character who so quickly became one of Marvel's most adored, the inheritor of the legacy of Natasha sported some surprising references to her comic book origin as Hawkeye gives Yelena a hidden Black Widow easter egg!
One of the best MCU debuts of 2021, Yelena Belova has captured the hearts of nearly every MCU fan. Her quick wit and charm have endeared her to most, with her appearances in Black Widow and Hawkeye giving the character two incredible outings.
What many fans didn't notice, however, is that Hawkeye went out of its way to pay a small homage to the character's comic book origin; something brought to life by the series costume designer Michael Crow.
In an interview with Insider, Crow discussed the character's episode 5 outfit, featuring a plethora of pins that have become a staple of the character.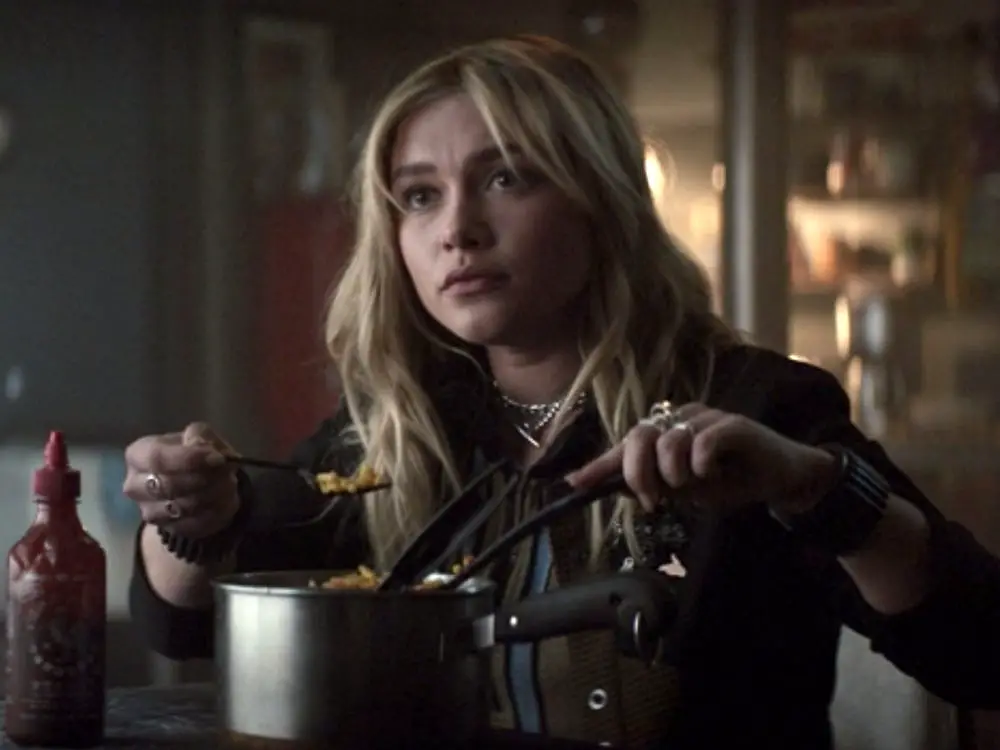 "It was another carryover from the costume from the end of Black Widow that she had lots of enamel pins," Crow continued, "There's a direct and obvious link tot eh film in the form of a spider pin. There's also a pin that's even more personal to Yelena herself: a finger gun. "
Speaking of the greater significance the finger gun had to Crow himself, and Yelena, Crow stated, "One of them is sort of a finger gun, which was the name of a production company on Hawkeye."
Crow concluded, "That's also something that Florence really liked because it's something that Yelena does in Black Widow a couple of times. She thought it was a cool reference to Yelena and I thought it was a fun nod to our production company."
Yelena Belova was the original comic book Black Widow, so having a spider pin is a fantastic nod to the origins of the character; with Yelena's sense of style becoming an essential aspect of her character.
We can't wait to see where the character goes from here, with hopes that Hawkeye and Black Widow were just the starts for Florence Pugh in the role.
Feature Image Source: Marvel Studios
Thanks for visiting MarvelBlog.com! Want to go to Disney? For a FREE quote on your next Disney vacation, please fill out the form below and one of the agents from MickeyTravels, a Platinum level Authorized Disney Vacation Planner, will be in touch soon!