Charlie Cox Thinks MCU Needs a "Reimagined" Daredevil
There are fewer characters who are as established outside of the classic Marvel mold than Matt Murdoch, who could feature massive changes, as Charlie Cox has stated that the MCU needs a "Reimagined" Daredevil.
Before the days of Marvel Studios Disney+ series, characters from the Marvel Cinematic Universe had two opportunities to be explored; either in the vast films, the studio would produce or in a television series.
The issue that remained for these various television series is that there was very little crossover; and such was the case for perhaps the biggest series that came from Marvel's pre-Disney+ days; Daredevil.
Developed and produced in a collaboration between Marvel and Netflix, the "Defendersverse"
was a sect of the Marvel Universe that existed within the MCU, but rarely crossed over within the usual MCU films.
This changed as Matt Murdoch and Wilson Fisk both made their long-awaited MCU debuts in Phase Four projects, which has opened the door to many fans calling for the characters to continue to be explored within the now-massive developing universe.
Yet, for Daredevil star Charlie Cox, picking up the series where it originally left off would be a mistake, as the actor believes the MCU needs a "reimagined" Daredevil, in a recent statement reported by ComicBook.com
The actor was recently speaking at the Middle East Film and Comic-Con in Abu Dhabi when he was asked what is best for the character moving forward; when he stated, "In keeping with a lot of things in the MCU… It's a good moment to have a few years [pass]… It's reimagined. It's slightly different."
The actor concluded by stating, "It's born again," referencing the iconic Daredevil comic book that is now so synonymous with the character.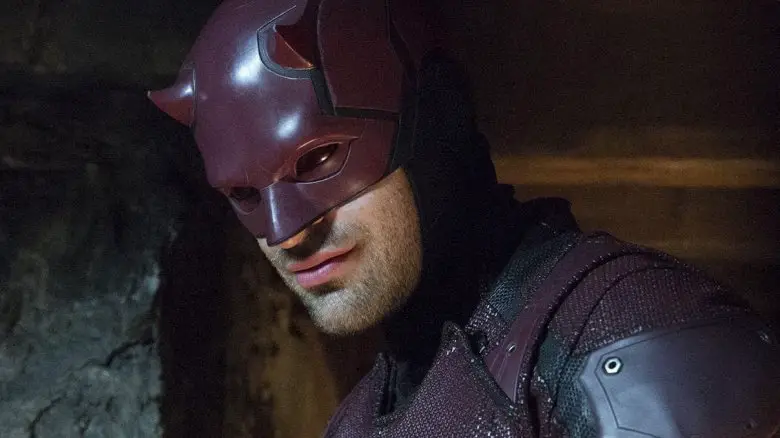 Cox does certainly have a point, as picking up the character where he left off at the conclusion of his Netflix series would be a mistake for his potential appearance in the MCU.
Hopefully, the MCU will see a brand new incarnation Matt Murdoch, with years under his belt as the vigilante, and firmly rooted in his identity as Daredevil.
Feature Image Source: Marvel Studios
Thanks for visiting MarvelBlog.com! Want to go to Disney? For a FREE quote on your next Disney vacation, please fill out the form below and one of the agents from MickeyTravels, a Platinum level Authorized Disney Vacation Planner, will be in touch soon!