Know Your Marvels: She/Hulk
What if Marvel created a new series starring one of the scariest superheroines from the comics? And what if it were an office comedy? Welcome to Know Your Marvel as we discuss She/Hulk
What is quite possibly the most ambitious MCU series on Disney+ to date…and I'm including WandaVision in that.
Yeah, this one's gonna be weird…
Who Is She-Hulk?
During the early days of Marvel Comics, Stan Lee and his crew created some of the most iconic characters ever.
Alas, that level of creativity proves challenging to sustain over a period of a decade or longer.
So, by 1980, Lee et al. had grown a bit lazy. They started taking existing comic book heroes and giving them female equivalents.
Enter She-Hulk.
Imagine someone like Bruce Banner who isn't Bruce Banner but is related to Bruce Banner.
I'm not even joking. That's the premise here. Jennifer Walters watches in shock as her cousin, Bruce Banner, suffers a gamma radiation incident and becomes The Hulk.
Later, Walter suffers a critical injury at the hands of a crime lord and desperately requires a blood transfusion.
Nobody else is available to help. So, doctors desperately turn to her closest relative, Banner, who contributes his gamma-radiated blood.
Now, you may think that Walter would never in a million years allow Banner to provide her with blood. But he did. And then she turned into She-Hulk.
Sure, you may think that Banner, a freakin' genius scientist, would know better. Well, that's the difference between you and living legend Stan Lee.
Dude never let common sense stand in the way of a good story.
Over the years, Jennifer Walters developed into one of the quirkiest members of The Avengers and other crime-fighting teams.
Seriously, when we talk about team players, we should lead with She-Hulk. Wikipedia lists her as participating in 13 different Marvel teams. I can't even name 13 teams.
Along the way, Walters has gotten plenty of play for her day job as well.
The character is arguably the most accomplished criminal defense lawyer in Marvel Comics…and I include Matt Murdock/Daredevil in that.
What's Marvel's Plan for She-Hulk?
So, we should discuss this in multiple ways. For starters, there's the plan for the character, which somehow differs from the strategy for the series.
At some point, Jennifer Walters will join other members of the MCU to form a crime-fighting team. It's what she does.
That's not the exciting part, though. Reports suggest that Disney has heard the criticisms regarding female characters in the MCU.
These women haven't received the same spotlight as their male counterpoints. However, Disney is sensitive to this topic and wants to address it.
A plan exists to combat the issue emphatically by creating a new Avengers team, one that includes only women in it.
Yes, I'm talking about A-Force. Apparently, some of the new characters we're meeting during Phases Four and Five of the MCU will join that group later.
However, that's speculative. What we can confirm for now is that She/Hulk, the TV series, will take a different approach.
In fact, the premise sounds like it got pulled straight out of the 1990s NBC Must-See TV lineup.
Walters will work at (or run?) a law firm with a unique specialty. It takes cases involving superheroes.
I'm guessing that she winds up in court with a LOT of insurance companies, as crime-fighting causes billions in collateral damage each year.
That's only half the story, though. She-Hulk is a comedy, which means it'll involve legal shenanigans, the kind we've never seen in the MCU.
I've described this premise as half The Tick and half Powerless. Realistically, I understand that few people will understand that analogy, though.
Few people watched either one, which is why they both got canceled. I mean, The Tick's up to three cancellations now.
Still, the premise of someone having to defend the actions of superheroes in court is quite funny.
Who Stars in She/Hulk?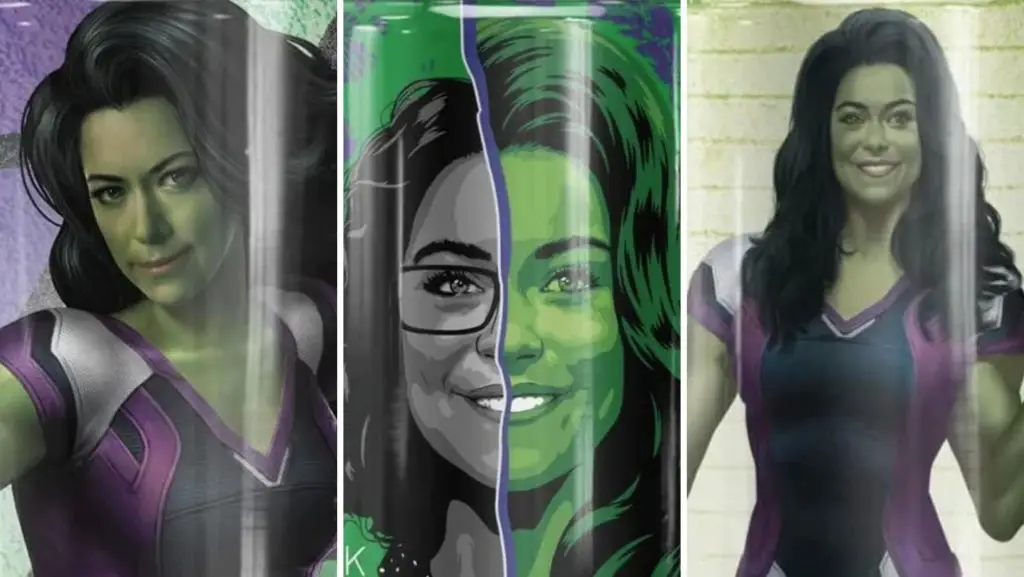 Okay, you're going to love this. Tatiana Maslany earned her reputation as a Canadian actress on Heartland and Being Erica before she made her way south.
Since then, Maslany has worked in movies and television. However, her career fundamentally changed when she won the lead role in Orphan Black.
The premise of that series involves cloning, forcing Maslany to portray several different characters, each of whom possesses a distinct personality.
Frankly, we're talking about the role of a lifetime, and Maslany nailed it. She earned awards acclaim throughout the show's run.
Humorously, Maslany acts so well that she pulled a great prank during the pandemic.
Word leaked that she would star in She/Hulk. The actress went into denial mode so much that trade publications started listing candidates for the job.
Later, we learned that she'd accepted the job long ago. But Marvel didn't want anyone to know. So, she denied the gig so emphatically that everyone bought it.
Tatiana Maslany is a superstar AND a master thespian.
Who Else Appears in She/Hulk?
The cast of She-Hulk will blow your mind. It's that good.
For starters, Mark Ruffalo will appear as Bruce Banner/The Hulk. He'll presumably play a significant factor as Walters' cousin/superhero mentor.
Also, Tim Roth returns as The Abomination. That's odd in that Roth previously fought Ed Norton's Hulk, not the Mark Ruffalo one.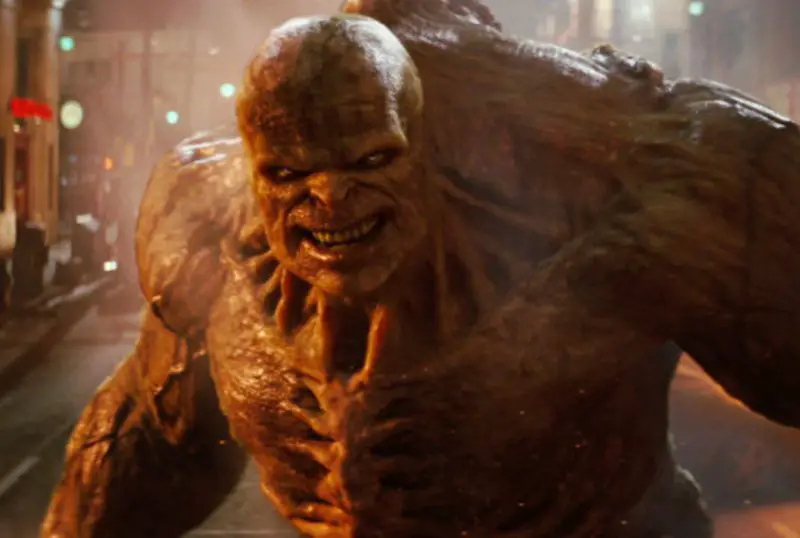 However, Disney brought Roth back for Shang-Chi and the Legend of the Ten Rings.
Now, he'll appear in She/Hulk, possibly as a reformed villain or possibly as an antagonist.
Ginger Gonzalez of Space Force and Mixology will also co-star as that most cliché of roles, the best friend of the show's star.
I bet she's sarcastic, witty, and makes lots of sex jokes.
The last two names are the ones that will grab your attention, though.
Over the past five years, the Broadway play that has earned the most love is Hamilton, while the best TV show is The Good Place.
Somehow, She/Hulk has landed integral performers from both series. Renée Elise Goldsberry, Angelica Schuyler herself, will appear as Amelia.
We know little about this character, but the belief is that she's the primary villain in the series.
Meanwhile, Jameela Jamil will portray Titania, who is basically the evil version of She-Hulk. She's also superpowered and a lawyer for…reasons.
I would literally watch anything with Jamil, Goldsberry, OR Maslany in it. So, this entire project seems too good to be true.
Final Thoughts
Disney has adopted a new strategy with its upcoming MCU series. It rarely allows any leaks or shows as much as a teaser until the show is ready to debut.
As such, I allow for the possibility that the cheeky "half-hour legal comedy" description may prove somewhat misleading.
Still, the idea of Marvel attempting a pure sitcom is quite tantalizing. We're talking about an office comedy with actual superheroes in it!
Who wouldn't want to watch that?
The question I've got is how they take such a light-hearted approach to these characters if the plan is to make She/Hulk the leader of A-Force.
A lesser storyteller could unintentionally undermine Walters right off the bat. I think we all trust Marvel to do something unprecedented here, though.
I have incredibly high hopes for She/Hulk. It should win off talent alone.
Feature Image Source: Marvel Studios
Thanks for visiting MarvelBlog.com! Want to go to Disney? For a FREE quote on your next Disney vacation, please fill out the form below and one of the agents from MickeyTravels, a Platinum level Authorized Disney Vacation Planner, will be in touch soon!