Everything Coming to Marvel Unlimited the Week of September 4th
There is no resource in the Marvel brand that may be as valuable as the subscription service that gives you access to some of the greatest Marvel stories ever told, and we give you the update of what's coming with everything arriving on Marvel Unlimited for the week of September 4th
The brilliant Miles Morales series continues, as well as our beloved Avengers Forever run, with a double dose of Thor just because; let's go through the Marvel Unlimited new arrivals for this week.
Avengers Forever #6
If you have kept up with our comic reviews, you know that we absolutely adore the work that Jason Aaron and James Towe have done in the recent Avengers Forever storyline.
This is a project that has perfectly encapsulated what a good multiversal story should be, and this week takes things in an even cooler direction.
Miles Morales: Spider-Man #38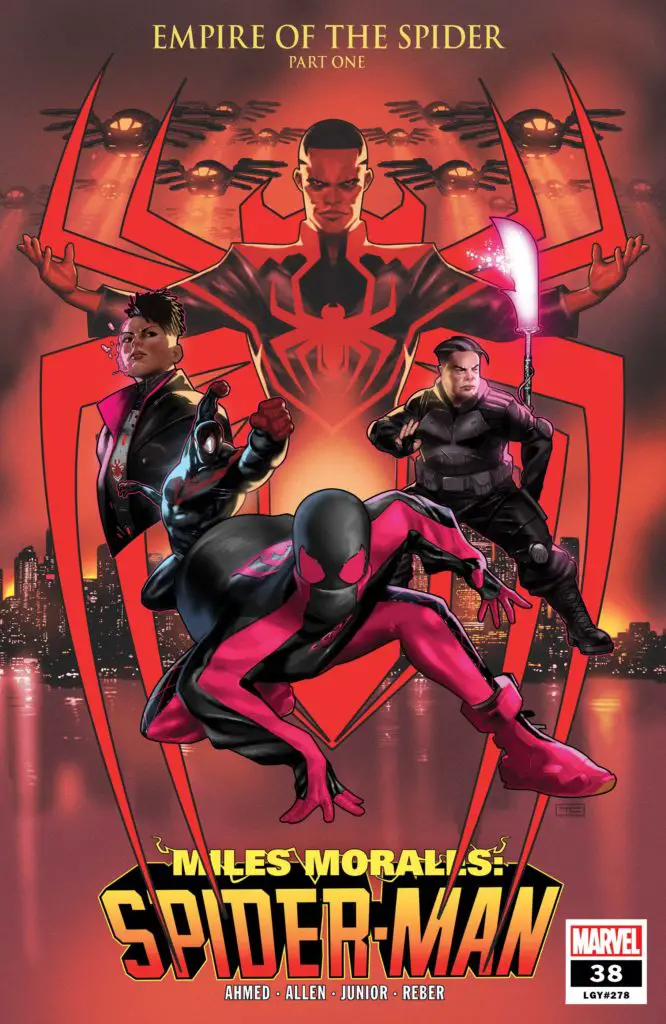 There are a few runs that have us as excited as Aladin Ahmed, Albert Foche Duarte, and Christopher Allen's work on Miles Morales.
The character of Shift has become a fan favorite, and now he must return to Brooklyn to face off against the dangerous, Villainous version of himself.
Jane Foster & The Mighty Thor #1
The newest series that has surprisingly already arrived on the Marvel Unlimited app, fans can get up to speed on not just one, but two times the Thor.
Torunn Gronbekk and Michael Dowling do a fantastic job implementing the duo in their very own series, as they face off against Asgard's greatest threat.
Other Releases This Week
Moon Knight Facsimile Edition #1 by Doug Moench and Bill Sienkiewicz
Knights of X #2 by Tini Howard and Robert Quinn
X-Men '92: House of XCII #2 by Steve Foxe and Salva Espin
Deadpool: Bad Blood #2 by Chad Bowers and Rob Liefeld
Ghost Rider #3 by Benjamin Percy, Cory Smith, and Brent Peeples
Carnage #3 by Ram. V. and Roge Antonio
Strange #3 by Jed Mackay and Marcelo Ferreira
Black Panther #6 by John Ridley and Stefano Landini
Alien #12 by Phillip Kennedy Johnson and Salvador Larroca
Star Wars: Darth Vader #23 by Greg Pak and Raffaele Ienco
Star Wars: Bounty Hunters #23 by Ethan Sacks and Natacha Bustos
Captain Marvel #38 by Kelly Thompson, Alvaro Lopez, and Juan Frigeri
And that's everything coming to Marvel Unlimited the week of September 4th, enjoy these incredible books Marvel fans!
Feature Image Source: Marvel
Thanks for visiting MarvelBlog.com! Want to go to Disney? For a FREE quote on your next Disney vacation, please fill out the form below and one of the agents from MickeyTravels, a Platinum level Authorized Disney Vacation Planner, will be in touch soon!