MarvelBlog News for October 3rd, 2022
Even though Hurricane Ian drew most of the coverage this past week, one headline somehow managed to draw attention away from the storm.
A beloved actor confirmed an upcoming project. Of course, we knew the film was coming, but he still dropped a bombshell.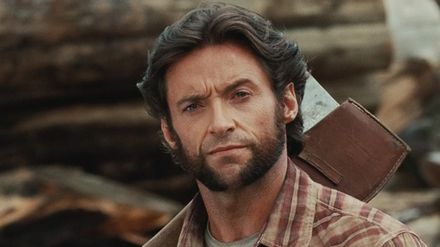 We will talk about this unexpected development in MarvelBlog News.
The New Wolverine Is…The Old Wolverine?!
Here, please watch the tweet in case you haven't seen it yet:
Hard keeping my mouth sewn shut about this one. ⚔️ pic.twitter.com/OdV7JmAkEu

— Ryan Reynolds (@VancityReynolds) September 27, 2022
Yes, the pictures are worth thousands of words here. Finally, after tons of speculation and years of conversations, Marvel has…kicked the can down the road.
Rather than picking a new performer to portray Wolverine, Marvel has gone back to the well one more time. Hugh Jackman will return in his most iconic role.
That sound you hear is Dougray Scott screaming from wherever he is, and if you don't get this reference, that's just gonna make him feel worse.
Anyway, Deadpool 3 now has a confirmed release date of September 6th, 2024, which we had speculated in MarvelBlog News two weeks ago.
Of course, this new revelation adds questions…and probably reinforces a prevailing belief.
Disney announced The Mutants a while ago as a future MCU release. However, more recent reports suggest that Marvel is in no hurry on this project.
In fact, the current timeline suggests we may not get an X-Men reboot until after the new two Avengers movies. So, that pushes the date back until 2026.
What does that give Disney and Marvel? Time. Since there's no rush to fill the role of Wolverine, Marvel can bring back Jackman for another appearance.
More importantly, his presence in Deadpool 3 virtually assures the film's dominant box office performance.
For Deadpool 2, Fox added Thanos himself, Josh Brolin, to portray Cable. They believed a buddy action flick would make the project successful.
That same logic applies here, only it's amplified since people adore Jackman, especially as Wolverine.
Proving my point, Deadpool 2 earned $786 million in 2018. Meanwhile, the "final" Wolverine movie, Logan, grossed roughly $620 million.
Deadpool 3 will work as a de facto sequel to both! Cha-ching!
The Plan for Deadpool 3
Here's another vital tweet:
Quick explainer video that tackles…
1)    Timeline questions
2)    Logan canon
3)    MCU FAQ
4)    Whether we can do this all day or not pic.twitter.com/50lBsfYS5p

— Ryan Reynolds (@VancityReynolds) September 28, 2022
So, Jackman and Ryan Reynolds are clearly having fun with this. But, also, remember that this won't be a first for the two performers.
Reynolds actively campaigned to play Wade Wilson/Deadpool in a movie. Fox liked the idea enough and offered him a cameo in a standalone Wolverine movie.
As the production progressed, Wilson's role expanded until he was in the film as much as any of the co-stars.
That title, X-Men Origins: Wolverine, wasn't very good. It's only 38 percent fresh at Rotten Tomatoes with an equally alarming 58 percent Audience Score.
Still, the two actors appeared as Deadpool and Wolverine all the way back in 2009.
Now, Marvel will reunite them in a title I guarantee earns more than that title's $373 million.
While the second tweet jokes about the story, it does emphasize one point. Logan's timeline suggests that the character dies in 2029.
Now, Disney will fix that soon enough with other MCU titles, but it provides wiggle room for a 2024 release.
Deadpool 3 could be set before Logan while also accepting that story as canon. Or not. We're talking about Deadpool, a character who never plays by the rules.
What we do know is that we're less than two years away from another comic book movie featuring Deadpool and Wolverine. We expected one of those things.
The return of Hugh Jackman as Wolverine is genuinely shocking and a secret I cannot believe Disney managed to keep.
By the way, Zazie Beetz will reportedly return as Domino, presuming she agrees to financial terms.
Sadly, Peter cannot return as a member of X-Force because, well, you know.
Marvel Miscellany
We've got one massive story this week, but you should be aware of some other updates.
For starters, Black Panther: Wakanda Forever tickets will apparently go on sale within the next 24 hours.
Some ticket sales sites show this date, although they indicate a three-hour run-time, too. I'm unsure if that's correct. You should still check, though.
Let's be realistic that the Black Panther sequel will sell out throughout the opening weekend. Therefore, you must act early to guarantee a seat.
In other news, there IS a pirated trailer floating around the internet. It's for Ant-Man and the Wasp: Quantumania.
This clip is apparently authentic. However, Disney is shutting down all the posts by filing copyright claims.
Someone filmed this trailer during the 2022 D-23 Expo. It's not supposed to be available to the public, and Disney doesn't want it out there. Having seen the quality of the clip, it's not worth your time anyway.
Just wait until Marvel publishes a legitimate trailer, which will probably happen during the next two months. I expect it to be attached to Black Panther 2.
In the interim, Marvel has posted a behind-the-scenes featurette for Werewolf by Night.
This 50-minute standalone story looks impressive and has glowing early buzz to boot.
There's also a Blade story we'll cover more next week. Depending on who you ask, director Bassam Tariq either quit or was fired.
Since Marvel had scheduled filming for November, this project is obviously a mess at the moment.
Marvel is allegedly starting from scratch on a new script, which is a terrible sign.
Yes, the MCU is in a weird place wherein the long-anticipated Blade project is a mess while the laughingstock side story, Werewolf by Night, is liquid metal hot. I'd have lost money on that bet.
Feature Image Source: Marvel
Thanks for visiting MarvelBlog.com! Want to go to Disney? For a FREE quote on your next Disney vacation, please fill out the form below and one of the agents from MickeyTravels, a Platinum level Authorized Disney Vacation Planner, will be in touch soon!