MarvelBlog News for November 7th, 2022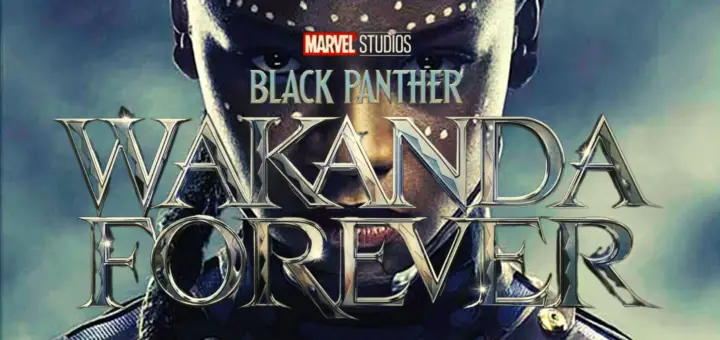 We're starting to learn who has joined the Coven of Chaos. We'll talk about this casting news plus some tidbits on Wonder Man.
Plus, we've officially reached Wakanda Forever week on the calendar after what feels like five years of waiting!
Friends, this is a thrilling week in MarvelBlog News!
Three Witches Join the Coven of Chaos
I'm a Scott Pilgrim vs. the World superfan, which means I've known about and admired actress Aubrey Plaza since 2010.
Many indie movie fans discovered Plaza two years later when she starred in Safety Not Guaranteed, a remarkably intelligent romantic film.
In that story, Plaza's character encounters and catches feelings for a possibly insane man who may or may not be a time traveler.
Somewhere within that timeline, Plaza also made a name for herself on Parks and Recreation as April Ludgate, a wildly cynical woman.
Parks & Rec eventually grew into a beloved albeit unwatched sitcom, helping Plaza remain somewhere in the range of a lead actress for more than a decade now.
Plaza has starred in titles like The To Do List, Life After Beth, and Ingrid Goes West.
Along the way, the actress also appeared in the brain-breaking Marvel series Legion, which I won't pretend to understand.
Legion was a Fox series based on the psychosis of Professor X's son, David Haller. Plaza somehow portrayed another patient at a mental institution and…something more nefarious.
I mention all this as the prologue for this week's massive announcement. Plaza has joined Agatha: Coven of Chaos, the MCU standalone series for Agatha Harkness.
While nobody at Marvel is confirming, the prevailing belief is that the actress will portray the heavy in this film.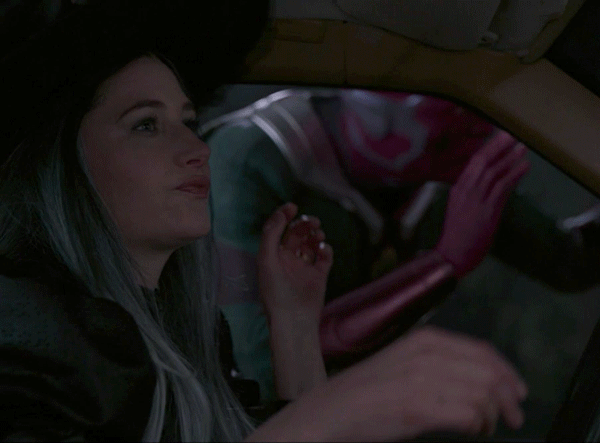 If you've watched all of Legion, 1) You're more patient than me, and 2) some of that probably sounds familiar.
The prevailing belief about Coven of Chaos is that Agatha will either square off against or join a witches' coven…or both.
Due to her sardonic wit, Plaza strikes me as the perfect casting for this role.
But Wait, That's Not All!
You can't have a coven with merely one or two witches. You need several!
So, Marvel has ramped up the casting for the former House of Harkness program, which is reportedly filming very soon…like possibly right now-ish!
For this reason, casting information went from a glacial pace to a "breaking the speed of light" velocity this past week.
We now know that Ali Ahn will appear as well. Ahn most recently appeared as a struggling mother with a superhuman child in Netflix's Raising Dion.
Before that, she appeared in Fox's Next, Showtime's Billions, and Netflix's Orange Is the New Black. So this woman has serious streaming series bona fides.
Ahn is also currently in a relationship with The Good Place's William Jackson Harper, which I mention because there are a TON of Marvel rumors about him, too.
Joining Ahn is Maria Dizzia, who recently appeared in The Staircase. She's also a Tony-nominated actress.
Marvel has also confirmed teen actor Joe Locke from Netflix's Heartstopper will appear.
Again, we don't know anything about any of these roles, as has become Marvel's norm. So, everything else here is pure speculation and/or conjecture.
We DO know that Emma Caulfield Ford will return to her role from WandaVision, which is significant since we learned after the fact that she battled multiple sclerosis throughout the production.
Also, another character from that series may return…but not in Coven of Chaos.
Wonder Man Revealed
I've got great news for anyone who has played a comic book character in a non-Marvel television series or movie.
Disney obviously isn't afraid to hire people with experience in this field while working for the competition. We just proved this with the Aubrey Plaza news.
Now, there's this story. Finally, Disney has found its Wonder Man, and it's someone familiar to fans of the single-season HBO series, Watchmen.
Yahya Abdul-Mateen II, who played [redacted] in that series, has only grown more famous since then.
Abdul-Mateen gained acclaim for his star turn in Aaron Sorkin's The Trial of the Chicago 7, followed by his work as the new Morpheus in The Matrix Resurrections.
Before Wonder Man comes out, Abdul-Mateen will also portray Black Manta in Aquaman and the Lost Kingdom. Oh, and he played Candyman in between those roles.
So, that's two iconic roles, Morpheus and Candyman, plus an Aaron Sorkin movie and some supervillainy. That's how a performer builds quite the resume.
Now, Abdul-Mateen will fittingly take on the role of Simon Williams, Marvel's most famous…actor.
Also, Williams is the child of a Howard Stark type of industrialist, which will likely factor heavily into the plot.
On a seemingly unrelated note, Marvel has also spoken to Saul Goodman himself, Bob Odenkirk, about a role in the Wonder Man Disney+ series.
While Odenkirk portraying a villain seems like the logical conclusion, he also makes sense as the senior Williams, Sanford.
Marvel also has plans for the return of Evan Peters, although that still needs to be confirmed. If he appears, it'd be as Ralph Boner, not Quicksilver.
We'll likely learn a lot more about Wonder Man in the coming months, as the recent Vision Quest announcement likely ties into this one.
In the comics, Vision copies Wonder Man's brain waves.
Marvel Miscellany
Usually, we learn a lot about a Marvel movie the week before its release. However, Disney has remained mostly quiet about Black Panther: Wakanda Forever.
Marketers are treating this one like a marathon, not a sprint. Yes, the Hollywood premiere occurred earlier. And yes, early word of mouth is exceptional.
Still, we won't really know for sure until unbiased reviews roll in later this week. We did learn some new stuff about the movie, though.
For starters, the story didn't change that much after Chadwick Boseman's death. He would have grieved the loss of five years due to The Blip.
Now, the film is more about motherhood, but it's obviously going to include a fair share of grieving, too.
Notably, the people involved with the project decided that they would cancel the sequel rather than recast Boseman's character, which is a relief to hear.
Also, one of the writers provided a semi-firm timeline for the story. It occurs after Eternals and Spider-Man: No Way Home.
Apparently, the timeline is nearly concurrent with Thor: Love and Thunder and a bit before Ant-Man and the Wasp: Quantumania.
We will know more in a matter of days, but I'd rather not spoil you on anything else anyway. I've got tickets for Thursday night, and I bet some of you do, too!
In other MCU news, I've got two other tidbits. One is that the Russo Brothers don't expect to return to Marvel stories until the end of the decade.
Now that I've broken your heart, I will lift your spirits again. Cate Blanchett will voice Hela again in a season two episode of What If…?. So, glass half-full?
Have a great week, everyone!