Review — Black Panther: Wakanda Forever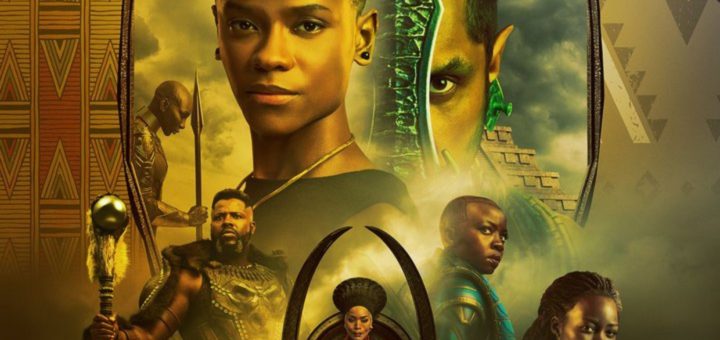 Marvel Studios cordially invites you to a funeral.
You should understand in advance that this is the story of Black Panther: Wakanda Forever.
While Marvel advances the plot and introduces a successor as the ruler of Wakanda, every aspect of the story pays homage to the late Chadwick Boseman.
For this reason, the Black Panther sequel proves remarkably somber. Members of my audience did cry, sometimes at unexpected moments.
Personally, I haven't decided how I feel about the film. In some ways, I adored it. In others, it broke my heart.
I'll talk through the good and the bad in this conflicted review of the Black Panther movie that doesn't have the original Black Panther in it.
A Story of Loss…Either Way
A debate ensued on the internet in the aftermath of Boseman's tragic death. Fans wondered who should succeed Boseman as the Black Panther.
Director Ryan Coogler recently ripped people's hearts out when he acknowledged that he had finished the script the week that Boseman died.
Obviously, this massive loss caused a reset of the project. The Wakanda Forever that we're watching would have looked substantially different with Boseman.
However, Coogler stressed that even with Boseman, the story would have entailed dealing with loss, as King T'Challa returned five years after The Blip.
In that story, Wakandans would have already mourned him. But, instead, we witness that onscreen, as the start of the film states the obvious.
King T'Challa no longer lives. His absence creates two vacuums, one as the leader of Wakanda and the other as its protector, the Black Panther.
Replacing the Black Panther appears impossible since Killmonger destroyed the Vibranium plants necessary for this transition in the first film. As a result, Wakanda appears lost and lacks hope.
You shouldn't sleep on the term Vibranium, which is eerily close to vibrance. That's what the sequel acknowledges we have all lost without Chadwick Boseman.
Five Against One
For this reason, the sequel allows art to imitate life as four different women mourn the centrifugal male figure in their lives.
The recently widowed Ramonda must mourn the loss of her only son as well. Naturally, this makes her wildly overprotective of her remaining child, Shuri.
For her part, Shuri struggles with rage as her coping mechanism for her grief. And the only person who could help her, Nakia, didn't even return to Wakanda for her lover's funeral.
Then, there's Okoye, the warrior leader of the Dora Milaje. She is trying to keep the pieces together of a kingdom with a collective broken heart.
Finally, we meet a new character named Riri Williams, whose presence Target gave away in a series of ads.
Riri functions as the outsider in this story who connects the pieces.
In some ways, Coogler scratched Shuri's name in the dialogue and replaced it with Riri. That's the gist of the character. She's Black Panther 2's tech goddess.
Obviously, the intellectual connection joins Riri and Shuri, who are kindred spirits from different worlds. However, what genuinely bonds them is an exterior presence.
While this film never says the word 'Atlantis,' we meet King Namor and his people for the first time in the MCU. In fact, they're not Atlantean, presumably to avoid connections with DC's Aquaman.
Instead, these people reside in the underwater realm of Talokan, and they're arguably more powerful than Wakandans.
The United States accidentally causes the introduction of Wakandans with Talokans, and an uneasy relationship ensues.
Much of the conflict hinges on the previously unknown Tenoch Huerta Mejia, a Latin American actor who receives the rare "and introducing…" credit in the film.
Struggling with Wakanda Forever
Namor bears no love for humanity and threatens peace. In the process, he unintentionally starts a war with five badass women, most of whom are Wakandan.
Here's where the movie's problems crystallize. Namor's motives prove inconsistent during the story.
Had he reached the same conclusions earlier that he does when it's too late, bloodshed could have been avoided.
Also, I didn't find the character as engaging as the one from the comics. Namor dates back to The Invaders, which means the character's older than Marvel itself.
Whenever Namor wars against or joins forces with the Fantastic Four, I'm captivated since he's such a conflicted antihero.
In Wakanda Forever, he's mostly just an arrogant jerk. Coogler gives the character some sympathy scenes, but they ring hollow.
That's frustrating to me since Black Panther offered Killmonger, one of the top three MCU villains, in my estimation.
For this reason, Black Panther faces two talent gaps. Boseman is one, while Michael B. Jordan is the other. Namor simply isn't as engaging as Killmonger.
A Bad Analogy
In fact, at various moments during the film, I found myself thinking about this film in terms of relationships.
After a breakup, you usually date a few people you know won't work long-term. They're the "get over your ex" types.
Namor and this movie, as a whole, feel the same way. Coogler faced an impossible task in making a Black Panther sequel without the Black Panther.
He absolutely did the best that he did. And let me be clear on this point. Wakanda Forever is probably an 8.5 out of 10 overall. It's just not Black Panther.
So, the echoes of that film feel like vivid dreams of lost loved ones when we watch the same people onscreen without Boseman or Jordan.
I'm avoiding a few spoilers here and will say more on this subject a few months later. Still, it accurately summarizes my overall perception of the sequel.
If I hadn't watched Black Panther, I would probably marvel at the quality and emotional resonance of Wakanda Forever.
If this story had been the first introduction to Wakanda, we'd love it nearly as much as we did in 2018. But it's not. So, I didn't.
Coming to Terms with What Wakanda Forever Is
Using the dating analogy again, think of the same situation for a widow.
You know you need to date again, and you meet someone you like. But you know they're not (yet) as good as the person you loved enough to marry.
Maybe they could be at some point down the line. You're just not ready to feel that way about someone else again.
That's my experience with Wakanda Forever in a nutshell. I found innumerable positives in the film, especially Riri Williams.
Dominique Thorne is every bit the scene-stealing revelation in this film that Letitia Wright had been in Black Panther.
Remember that fans at the time were already calling for her to replace T'Challa as either Wakanda's ruler or the Black Panther. Riri provides that sort of, well, vibrance to this role.
Similarly, Martin Freeman appears again and provides his affable everyman charm. There's even a surprise reveal about him that genuinely delighted me.
As for M'Baku, Winston Duke returns and is excellent once again. However, Coogler's story intentionally prioritizes the women of Wakanda.
For this reason, M'Baku fades to the sideline and is primarily comic relief. Remember that he was an antagonist as much as a friend of T'Challa.
So, his grief would play out differently than that of the four Wakandan women. It belongs in a different story.
Still, I'm hopeful he'll somehow play a more significant part in the upcoming Wakanda series on Disney+. Even so, I understand why he's not integral to the plot.
Final Thoughts
That's the impossible choice Coogler faced. He'd just lost his friend and was grieving. However, hundreds of millions of dollars and the future of a franchise were on the line.
So, Coogler had to create a redrawn story on the fly. The one he crafted is highly engaging. It's just different from the one we all would have preferred.
Marvel invited me to a funeral, and I felt bereaved and emotionally empty throughout the proceeding, even as I marveled at the strength of the people more deeply impacted than me.
This is a terrific film, but I was never going to love it like I did Black Panther.
Now that the "get over it" phase has ended, maybe I'll be open to something more upbeat with Black Panther 3.