Review: The Guardians of the Galaxy Holiday Special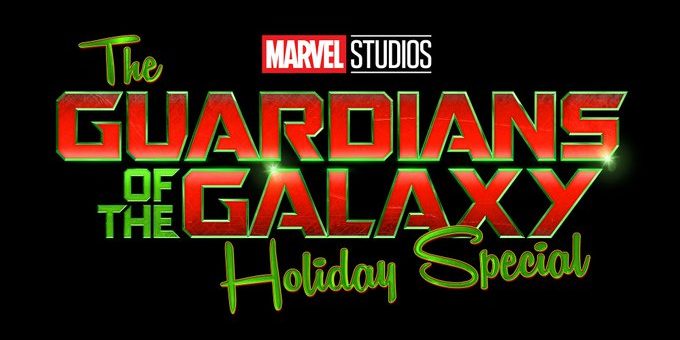 Marvel fans with Disney+ are in for a treat this weekend! Disney released The Guardians of the Galaxy Holiday Special, and it's brilliant!
Here's a review of the capper to Phase Four of the MCU, a 40-minute exercise in fan service.
Do You Like Alien Christmas Music?
Director James Gunn's unconventional sense of humor isn't for everyone. We know this because of the disappointing box office for his prior releases, Slither and The Suicide Squad.
Still, the new creative head of DC Studios has mastered the art of Guardians of the Galaxy storytelling.
While some fans criticize Guardians of the Galaxy Vol. 2, I'm squarely in the camp that it's better than the original and will shout "I'm Mary Poppins, y'all!" to anyone who disagrees.
Gunn took a break from the MCU after Vol. 2 for various reasons, which led to slightly different versions of the characters in Avengers: Infinity War and Avengers: Endgame.
These Guardians were generally less silly, although the fate of the universe was at stake. Also, one of them fell victim to human sacrifice. So, the mood has been a bit glum.
That's where our story begins with the GotG Holiday Special. Peter Quill has lost his joy in life for…reasons.
Meanwhile, the Guardians have somehow purchased Knowhere from The Collector and set up shop here.
The residents are grateful, which quickly leads to a holiday medley of sorts. That's how we know James Gunn is back behind the camera.
The soundtrack to this holiday special matters, but you shouldn't expect to hear White Christmas or Feliz Navidad. At most, you'll know one holiday song.
Instead, Gunn has cast – and this isn't a joke – the Old 97s to play alien musical prodigies who retell the story of Christmas through song.
By the time you've heard all the lyrics, you'll understand the entire vibe and purpose of the Holiday Special. It's just here to provide silly entertainment this winter!
Kidnapped with Love
I'm one of those people who despised the ending of Guardians of the Galaxy Vol. 1. All that dude needed to do was tap the ground, and he would have killed anyone.
Instead, he watched Peter Quill dance and forgot his purpose. I'll say this about the climactic moments of that film. It definitely wasn't predictable.
However, Gunn apparently harbors a grudge toward people like me. He literally has a character explain the symmetry of that film's ending during the Holiday Special.
That's only possible because of a kidnapping. With Quill sad, two of his fellow Guardians embark on a mission to fill him with holiday cheer.
Mantis and Drax, who act like either quarreling friends or lovers the entire episode, head to Terra aka Earth to locate our planet's mightiest hero…Kevin Bacon.
That's right, folks! As the trailer gives away, Bacon appears as himself, the hero of Peter Quill! And I'm here to tell you that Bacon is having the time of his life.
Gunn plays up the absurdist comedy of two overpowered aliens landing on Earth and showing up at a dude's house around Christmas.
Understandably, Bacon calls the police, feels his home, and tries to evade the criminals. It…goes about as well as you'd expect.
Sequences like this exemplify what you're getting during the Holiday Special. Imagine a group of well-meaning friends repeatedly doing the wrong thing for the right reason.
In fact, that's the point of the story. Gunn drives home this point with book-end animated scenes that provide an opportunity for Mary Poppins to appear, at least in voice.
Overflowing with Holiday Spirit
Realistically, that's the vision Gunn had for the entire story. He unmistakably adored his cast, a group of people who stuck up for him when Disney fired him for unfortunate tweets.
Gunn knew in advance that Guardians of the Galaxy Vol. 3 would be his final go-round with Disney, at least for several years. So, he wanted to extend the long goodbye even more.
The end result is a heartwarming tale that's legitimately the best Hallmark Christmas movie you'll watch this year, even though it's only half as long and on Disney+.
That IS the tone of this story. It's a combination of over-the-top comedy and emotional moments, not the least of which involves a huge reveal.
We learn something vital to the MCU in this story, a long-percolating rumor that is now confirmed.
That reveal provides the emotional backbone of the entire Holiday Special. Thankfully, it occurs early enough that you won't be surprised by anything that occurs afterward.
Instead, you can sit back and enjoy quick moments with several of your favorite Guardians plus at least one who is possibly in training.
Cosmo the Space Dog gets some love in this story! All signs point to Cosmo becoming a Guardian in the upcoming Vol. 3!
For that matter, parts of this story function as a bridge to the post-Thanos Guardians sequel.
We still don't know what's happening with Gamora, but the rest of the cast appears.
Also, Gunn's real-life brother, Sean, returns as Kraglin. He's possibly an honorary Guardian at this point.
Still, this story belongs to Drax and especially Mantis. Pom Klementieff relishes her moment in the spotlight. She had me giggling throughout the 40 minutes.
Final Thoughts
I thought that Werewolf by Night qualified as one of the best things Marvel has done in Phase 4. I feel similarly about the Holiday Special.
By this point, Gunn knows his characters inside and out, and he demonstrates an unflinching ability to make them funny without crossing over into caricature.
These misfit toys love each other, and their quirky family has rubbed off on the residents of Knowhere. It's become a Guardians planet. I find that quite beautiful.
Plus, the final moments of the story may cause viewers to tear up. That's a remarkable feat for something so slight at its core.
Gunn provides his own love letter to his cast as his going away present to the MCU. And it's lovely.
We'll watch The Guardians of the Galaxy Holiday Special multiple times between now and the end of 2022. And it may become a staple of our future holiday season viewings!
This is a 10 out of 10 production! You're gonna adore it!