MarvelBlog News for November 21st, 2022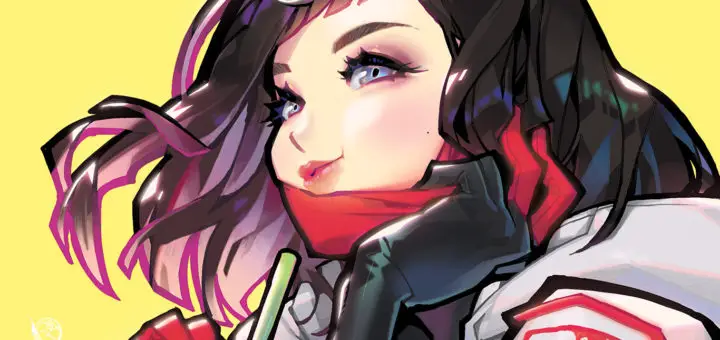 This week: Spiders are trying to take over your television! And with that nightmarish thought, it's time for the latest MarvelBlog News.
Spiders Free with Amazon Prime
This week's shocking announcement involves some upcoming Marvel television series. However, this story doesn't involve Disney+ in any way.
Instead, Sony's Spider-Man Universe is ready to spread to streaming services.
Since Sony and Disney don't have any sort of binding agreement for Marvel characters, Sony could shop around.
Do you know who has a lot of money? Jeff Bezos. The Amazon mogul recently proved this when his company committed $700 million to a Lord of the Rings television series.
Now, Bezos is ready to load up the Brink's truck and send the money Sony's way.
In a groundbreaking deal, Sony has committed to programming multiple new series for…well, that part gets a bit confusing.
There's a linear cable channel you may not know called Epix. As a comic book fan, the only reason you may be aware of it is Pennyworth.
That's the origin story of Alfred Pennyworth, Batman's impossibly competent butler/father figure.
Pennyworth anchored Epix for a while, but when HBO Max came into being, Epix lost the rights.
Since then, Amazon has acquired the rights to Epix as part of its overall purchase of Metro-Goldwyn-Mayer aka MGM.
Here's where things get even more complicated. Epix will die soon in favor of Amazon's preferred service, MGM+, which is just a rebranded Epix.
So, the shows we're about to discuss will appear on a streaming service that doesn't even exist yet rather than a cable channel that does but won't for much longer. Got all that?
Yeah, Hollywood's consolidation has led to some strange conversations. Still, one fact remains. There's an unprecedented demand for content in 2022 and beyond.
About the Sony Programs
As one of the few independent players in the marketplace, Sony can pick and choose the best deals for its products. That's what has happened here.
Amazon made Sony an offer, one that the Spider-Verse caretakers couldn't refuse.
As a reminder, Sony has licensed the rights to all Spider-Man-related characters, which is what Sony's Spider-Man Universe (SSU) is.
This Amazon/MGM+ deal will expand those rights by introducing new characters into the SSU.
Specifically, Silk will get her own series. This show, Silk: Spider Society, will follow the fallout when a classmate of Peter Parker gets bitten by the same spider.
The official description describes the character as:
"…a Korean-American woman bitten by the same spider that bit Peter Parker, as she escapes imprisonment and searches for her missing family on her way to becoming the superhero known as Silk."
Angela Kang, the showrunner for the final three seasons of The Walking Dead, will bring Silk: Spider Society to life. However, she'll have plenty of help.
Other executive producers on this project include former Sony studio boss Amy Pascal and Phil Lord and Christopher Miller, the creators of Spider-Man: Into the Spider-Verse.
So, the production looks great on paper. However, it'll include a strange release pattern.
Sony and Amazon have agreed to air the series on linear television first. It'll start on MGM+, which is Epix's new name in 2023.
Then, Amazon will play the series worldwide on Prime Video at a later date.
Effectively, Amazon will use the SSU to boost awareness for MGM+, which is smart marketing. Still, it'll cause confusion at the start of Silk: Spider Society.
What's Next?
Amazon and Sony have described this deal as "multiple series," which means Silk is just the appetizer.
For the foreseeable future, Sony will feed SSU content to MGM+/Prime Video. In this regard, it's the new Disney+.
For its part, Disney has leveraged the Marvel Cinematic Universe to elevate the awareness and popularity of Disney+.
That service's subscriber totals were at 73.7 million for the quarter before WandaVision's launch. Today, Disney+ claims 164.2 million subscribers.
Obviously, the MCU cannot take credit for all or even half of that, but it does underscore the appeal of Marvel superhero stories.
Amazon just purchased the same thing for its upcoming MGM+ service to build awareness and lay the foundation for its early years.
Sony has pointed out that it technically controls approximately 900 Marvel characters thanks to the Spider-Man license.
Several of the ones we've already known were part of projects like Black Cat and Silver Sable could transition to television series now.
In addition, characters appearing in the next wave of SSU movies like Madame Web and Kraven the Hunter are fair game as well.
We could even see an attempt to redeem Morbius given the odd position the character currently holds in pop culture as a terrible movie/terrific meme.
Everything is on the table with Amazon footing the bills for Sony!
Similarly, Disney's never getting the Spider-Man characters back now unless it ponies up and buys Sony.
The Black Panther Update
I'm chasing down several tantalizing rumors at the moment. However, the biggest story remains Black Panther: Wakanda Forever.
This past weekend, the film grossed another $67.3 million. So, we're talking about a 63 percent weekend drop and a running box office tally of $288 million.
Internationally, Wakanda Forever has performed exceedingly well, already reaching $258 million overseas for a worldwide total of $546 million.
As a point of reference, it has already passed Black Adam's global take by more than 50 percent!
Here are three other totals to keep in mind. The Batman tallied $770 million, ever so slightly ahead of Thor: Love and Thunder at $760 million.
Overall, the best non-Spider-Man performance since the pandemic's start belongs to the much-maligned Dr. Strange in the Multiverse of Madness. It earned $955 million.
Those are the totals that Black Panther 2 is chasing. I'm hopeful it'll become the first MCU title to cross $1 billion since 2019. At a minimum, it should surpass The Batman and Thor 4.
Early signals here are kinda mixed. Depending on how I run the numbers, I can make it happen or fall substantially short. So, word of mouth continues to matter.
For its part, Disney has signaled that it may allow Wakanda Forever to run in theaters for longer than other recent titles.
Disney has utilized the 45-day window to exhibit its films on Disney+ quickly.
I'd expected the same for BP2 as a means of boosting Disney+ holiday viewing.
That may not happen now, though. If you want to watch it in 2022, you should get to the theater just to be safe.