MarvelBlog News for December 12th, 2022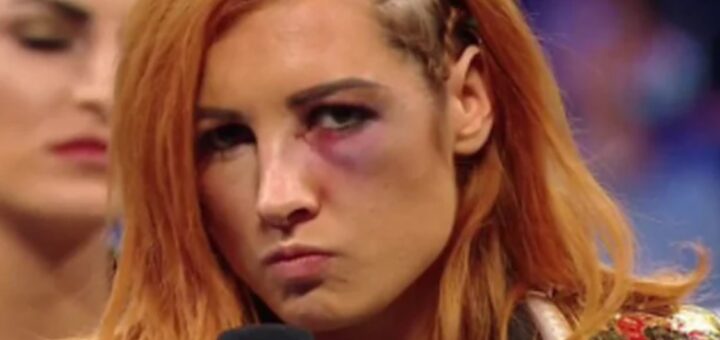 In the latest MarvelBlog News, we'll discuss restructuring at Disney and how it impacts the MCU. And we'll talk about an actress you don't know, a wrestler you know well, and much more!
Disney Restructures
A few weeks ago, I wrote about the shocking behind-the-scenes change at The Walt Disney Company that saw Bob Iger return to power as CEO.
Iger had retired at the end of last year, but he couldn't sit on the sidelines and watch while his successor, Bob Chapek, angered everyone in Hollywood.
With Iger back, some things have already changed at Disney, and they will have a ripple effect on the MCU.
For starters, Iger reset the insular corporate structure that Chapek had created. The deposed Disney CEO had no interest in empowering everyone.
Instead, Disney's new hierarchy stripped abilities away from the creatives in charge of numerous MCU projects. Even Kevin Feige faced new challenges.
Chapek wasn't about to kill the golden goose, but he gave Kareem Daniel powers that by all rights should have gone to Feige.
Similarly, Disney was in the process of handing its marketing financial decisions to Daniel and his team as well. That's when Iger jumped in.
Disney's new CEO has repeated his own personal history. When Iger first became CEO in 2005, Disney faced a similar corporate structure.
The system favored quants over creatives, a concept that made Iger bristle. So, he built a new corporate structure to empower his creatives.
In November 2022, the same thing happened again. Within 24 hours of taking the job (back), Iger had fired Daniel.
Then, Disney's CEO gave decision-making power back to people like Kevin Feige, and the MCU should be much better off for this move.
After all, this structure worked flawlessly for more than a decade before Chapek messed with it.
Coincidentally or not, the MCU struggled during Chapek's regime. Several projects failed to maximize revenue, even if we allow for pandemic factors.
Quality over Quantity
Still, Marvel fans should remain cognizant of other potential factors involved with the change. Not the least of them is that Disney faces financial struggles.
Specifically, Wall Street analysts dislike the amount of money Disney is losing on its streaming content.
None of this should have been a surprise to anyone, but here we are.
Suddenly, Disney's plan to pay for dozens of Star Wars, Marvel, and Pixar projects appears questionable to outsiders.
Thankfully, Iger has always prioritized content over financial constraints. For this reason, I don't expect a downturn in Marvel television projects…but it could happen.
Some recent (unsourced) reports suggest that many people involved with Marvel productions are holding their breath as they await updates.
Some unannounced projects that are in various stages of pre-production could suffer delays or even cancellations.
I'll spoil one update and say that Agatha: Coven of Chaos starts filming next month:
The filming of WandaVision spin-off Agatha: Coven of Chaos will officially begin the first week of January!

Wednesday episode 5-6 director Gandja Monteiro is listed as director while Jac Schaeffer is listed as writer/director.

(via Production Weekly) pic.twitter.com/J8gbmW5hBg

— Scarlet Witch Updates (@ScarletWitchUpd) December 8, 2022
The productions already well underway won't suffer any due to this modification of financial/tactical strategies.
However, Iger and his team are evaluating another thought process regarding the MCU. Is there such a problem as too much of a good thing?
From 2009 through 2019, the MCU released two movies per year on average.
The more divisive Phase Four has included seven films and eight television series plus two Marvel specials. That's 17 total products.
This seems like a good time to mention that Phase Four technically started in January 2021.
Yes, from 2021 through 2023, Marvel will have released more MCU titles than it had during its first 11 years under the Disney umbrella.
The Netflix Problem
How big a factor is content saturation? And how important is memorable content? That latter question is the driving topic Netflix faces.
Yes, Netflix releases a metric ton of content each week. How much of it have you watched that you consider memorable?
Similarly, which recent MCU titles stand out to you? I'd answer, "almost all of them," but I'm apparently in the minority here.
For every Stranger Things, Umbrella Academy, or Squid Game, Netflix releases literally 200 Selling Sunset/Love Is Blind/The Floor Is Lava type of shows.
If we ignore reality programming, Netflix's content still falls much more into the category of Russian Doll and Fate: The Winx Saga, than it does Wednesday.
Netflix sacrifices memorable cultural imprints for quick and dirty content. Some critics maintain that Disney has done the same with the MCU.
I recoil at this notion, as I consider every MCU series to date somewhere between good and otherworldly. But the company must weigh this criticism in the short term.
For this reason, Iger may yet delay some rumored (i.e. in pre-production) projects that Marvel hasn't announced yet. I wouldn't be surprised by movie delays, either.
Hold your breath, friends. The next year could get bumpy for the MCU.
Marvel Miscellany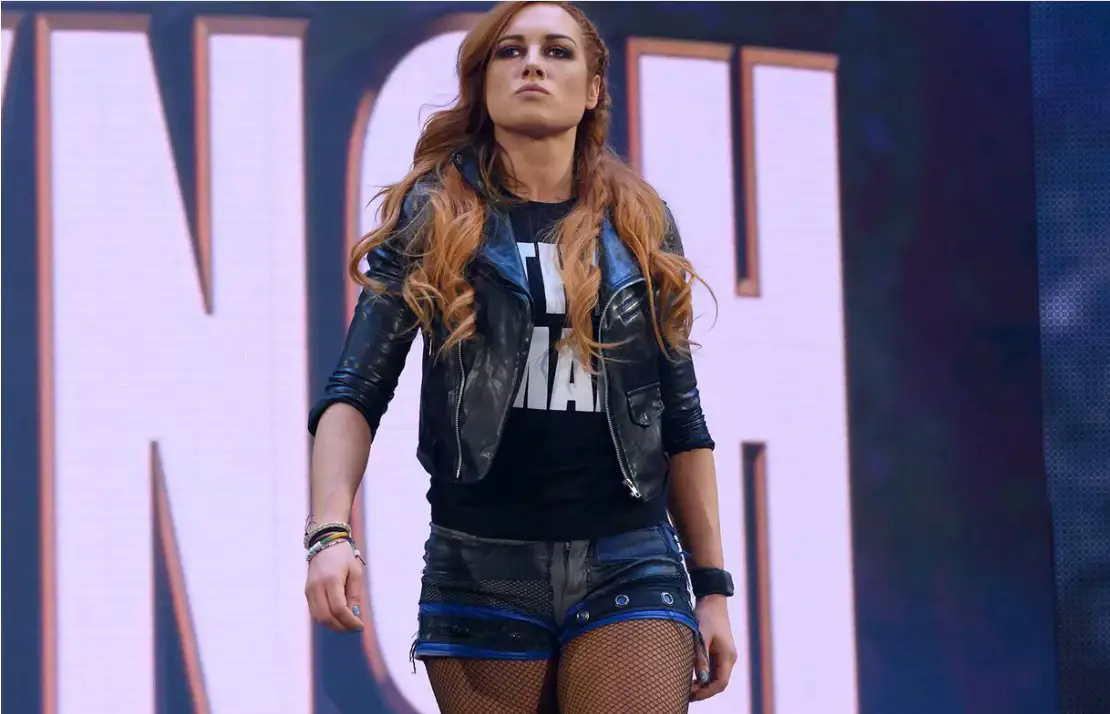 For a time, Becky Lynch joined the MCU, but you missed it! No, you didn't do anything wrong.
A wrestling site has confirmed that Lynch filmed scenes for Eternals. Marvel liked her performance but felt that the planned credits scene was "too sad."
For this reason, Marvel cut the scenes and thereby eliminated Lynch from the MCU.
The door remains open for a return appearance, but the wrestler may portray someone else in the MCU then.
On a different note, an actress that you don't know that I've always loved, Sandrine Holt, has joined Daredevil: Born Again.
Holt dazzled in an obscure Canadian series, Once a Thief – you can stream it for free on Filmrise – and John Woo spoke highly enough of her that she has earned steady work.
Most recently, Holt appeared in an essential role during the final season of Better Call Saul.
Now, she'll appear in the MCU, reportedly as a love interest for one of the leads…but possibly as a Madripoor resident with an ulterior motive.
Let's hope for that, as we all want to see more of Madripoor, right?
Finally, in news that affects our Canadian readers, Crave has acquired the rights to Sony's upcoming comic book movies.
That's a bigger deal than it seems. With Iger back in charge, some had speculated that he may reacquire the Spider-Man rights from Sony.
At this point, deals like the Crave licensing reduce that possibility to zero. Disney would need to offer Sony enough money to justify the financial losses.
What Disney would gain from that deal isn't enough to make it worthwhile.
Meanwhile, the once questionable Spider-Man deal that appeared in peril a few years ago is now a multi-billion-dollar rainmaker for Sony.
Disney missed its window on the re-buy here.