MarvelBlog News for December 4th, 2022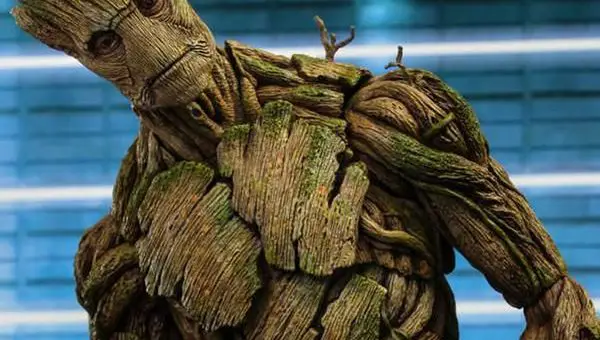 This week, Marvel reveals the end of the Guardians of the Galaxy, casts a television legend's son, and unveils its Midnight Suns.
Also, CCXP happened, but it was kind of a bust for MCU fans. I'll explain in the latest MarvelBlog News.
We Are Groot!
Remember this scene from Guardians of the Galaxy?
Groot sacrificed himself so that the other Guardians could live. However, before he did so, he somehow left behind a seedling child.
That seedling, Baby Groot, has become a merchandising goldmine for Marvel and Disney because fans love the character so much.
We legitimately own at least five pieces of Baby Groot merchandise in our home, and I may be underselling it. We're not alone, either.
Still, even plants can't stay seedlings forever. We noticed during The Guardians of the Galaxy Holiday special that Groot is no longer a baby.
Now, director James Gunn prepares to bring the Guardians full circle with what we presume will be his final Marvel project.
As a reminder, Gunn recently earned the title of co-chairman at DC Studios. So, at a minimum, Guardians of the Galaxy Vol. 3 will be his last Marvel story for a while.
Obviously, Gunn wants to go out with a bang. The new Vol. 3 trailer demonstrates that he has a specific endgame in mind.
Here's the footage if you haven't watched yet (or just want to enjoy it again):
So, we start with a schoolyard dodge-brawl but end with a line of dialogue that will resonate with diehard Guardians fans.
Once again, Groot has stopped speaking in the first person and accepted his role as part of the team.
Baby Groot is every bit the hero that his parent was. And that's just one emotional story on display in this trailer.
More about the Guardians
We will also learn at least some backstory for Rocket Raccoon, who apparently rediscovers a friend (or family member?) along the way.
Somehow, this two-minute trailer packs an emotional punch and hints at a sublime natural conclusion for the current iteration of the Guardians of the Galaxy.
We also get our first look at Adam Warlock. Since Elizabeth Debicki returns as the leader of the Sovereigns, I think we can safely conclude his backstory.
Remember in Guardians of the Galaxy Vol. 2 post-credits when this character said she had built something to destroy the Guardians?
Here's a reminder:
You'll notice this video is four years old, but its title speculates the creation is Adam Warlock. Now that he's in this trailer, I think we can safely connect the dots here.
By the way, the trailer also shows the first glimpse of The High Evolutionary in what my wife points out is a clever homage to 2001: A Space Odyssey.
Both villains look visually stunning, as does the whole trailer for that matter. This one looks grrrrreat!
Also, if you haven't seen it yet, I wholeheartedly recommend The Guardians of the Galaxy Holiday Special, which reveals a character connection never made before.
A Fascinating Casting Choice…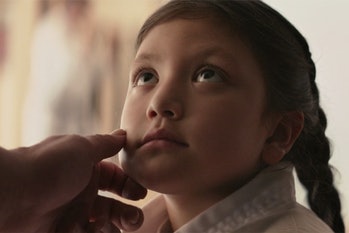 Marvel woke up this morning and got itself a gun. And no, I don't mean James or Sean.
Three years ago, legendary director David Chase cast Michael Gandolfini to play the role of teenage Tony Soprano in The Many Saints of Newark.
At the time, Gandolfini was only 20 years old, but everyone gasped at the brilliance of his casting.
That's because Gandolfini's father, James, famously portrayed Tony Soprano on the HBO series.
James had famously discouraged his son from becoming an actor, noting that Michael should choose direction instead since they have all the power.
Sons never listen to their fathers, and we have further proof. After the younger Gandolfini gained acclaim for The Many Saints of Newark, Marvel noticed.
Now, Michael Gandolfini has signed on as the latest cast member of Daredevil: Born Again. And that's not even the best part!
While Marvel rarely confirms roles this early in the process, production postings make the casting choice clear.
Gandolfini will apparently play the son of Wilson Fisk/Kingpin. That's right, folks!
The son of a Soprano will take on a similar role in the MCU! How perfect is that?
As a reminder, the new Daredevil reboot consists of 18 episodes. So, we should have plenty of time to get to know the younger Fisk.
While we're on the topic, we should also discuss a rumor that may have some teeth.
New (and former) Disney CEO Bob Iger reportedly doesn't like Disney+ series being dark.
The original Daredevil: Born Again scripts were very Netflix-y in tone. That may prove a conversation point as we head into 2023.
The Midnight Suns Arrive
Marvel's Midnight Suns is now available for purchase. And the early reviews are quite good!
First, here's 28 minutes of gameplay footage:
If you watched long enough, you likely noticed that it's a turn-based card game. Your cards determine the attacks that the various mystical Avengers utilize.
IGN has graded the game as an 8.0, which is quite good for them but not absolutely breathtaking.
Before you get disappointed, I'll add that it's one of the lowest scores I've seen thus far.
In fact, Marvel's Midnight Suns is currently sitting at 83 percent at Metacritic. That's a stunningly great grade.
Generally, games start higher on Metacritic but then gradually decline. Even if Midnight Suns lost 15 points, it'd still be one of the best-reviewed games of 2022.
As such, I think you can safely add it to your holiday wish list. My only concern is that card games aren't for everyone.
Between this and Marvel Snap, you may find one (or even two) too many options.
Marvel Miscellany
CCXP, which bills itself as the "biggest pop culture festival in the world," just finished.
Last week, we got the first indicator that it might not be a game-changer when Sony dropped out.
Sure enough, Marvel's offerings this week have been lackluster as well. But we did get this exceptional new promotional video:
Ant-Man has never looked better or stronger as a character, has he?
Still, Disney has used this convention as a time to launch a new Indiana Jones 5 trailer and an update on The Mandalorian season three.
So, the Marvel stuff largely fell by the wayside. We may still get something before the show ends. If so, I'll include it in next week's update.
Finally, I don't know this person, but I've seen them cited occasionally:
Tom Holland's Spider-Man 4 is on the fast track. Holland is signed, but one thing that needs to be settled is the director. Watts is wanted back, but he experienced superhero burnout and dropped out of Fantastic Four for a reason. Zendaya is also wanted back. #SpiderMan pic.twitter.com/vz0IhiduYB

— Tom Smith (@Tom_Smith717) November 29, 2022
This news comes on top of another suggestion that the Into the Spider-Verse sequel will air its first trailer later this month.
Presumably, Sony has worked out a deal to attach it to Disney's Avatar: The Way of Water. We'll know in a couple of weeks whether that's true.
Until then, just keep watching the Guardians of the Galaxy Vol. 3 trailer! It's soooo good!