MarvelBlog News for December 19th, 2022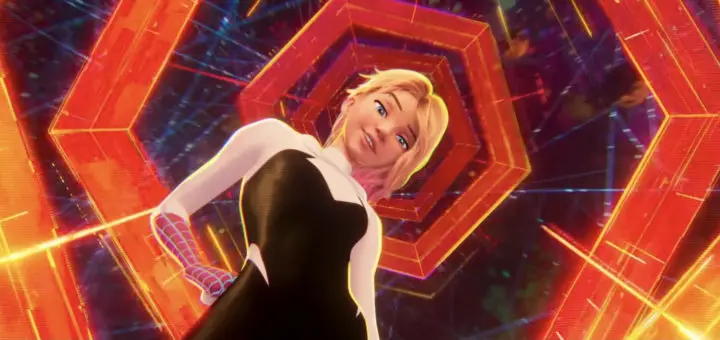 Sony may lag far behind the overall signal-to-noise ratio of the MCU, but one of their best films ever gets a sequel soon.
We'll talk about the shiny new trailer, Marvel's awards season success, and more in the latest MarvelBlog News.
So Many Spider-People…
The MCU might have dabbled in the multiverse recently, but we shouldn't forget that Sony got there first.
The delightful Spider-Man: Into the Spider-Verse legitimately counts as one of the best Sony Spider-Man movies ever. I'd rank it in my top two.
Now, after five years of waiting, audiences will finally return to the uncannily beautiful world of Miles Morales.
Spider-Man: Across the Spider-Verse will debut on June 2nd, 2023. But you can watch the stunning trailer now!
Obviously, the focus of this story will expand beyond Miles. In fact, the trailer hints at a rift between the various Spider-People throughout the Multiverse.
Gwen Stacy, who dazzled in the first film, will fill out her backstory in this release.
The directors and producers of the Spider-Verse sequel spoke with Total Film about the project and revealed details beyond what the trailer shows.
For starters, a rift grows between Miles and Spider-Gwen because she joins a secret sect of Spider-People. She swears an oath not to tell Miles anything.
Of course, since Miles Morales is a big-time superhero, he eventually pieces everything together and recognizes the Spider Civil War unfolding.
More about the Spider-Verse
For whatever reason, the Spider-People must choose sides, and I swear that the villain in all this is The Spot, which barely passes the laugh test.
We're talking about one of the clumsiest jokes of a villain in Marvel history, which makes the news all the more fascinating.
The Spot possesses the ability to create multidimensional portals akin to what we witnessed with America Chavez in Dr. Strange and the Multiverse of Madness.
Naturally, that ability would prove wildly important in the Spider-Verse, which explains Sony's grand ambitions here.
The producers confirmed that The Spot won't just be the villain in the next film but also its sequel! And he somehow has a connection to Miles!
Meanwhile, the story will introduce a massive number of new Spider-People.
Probably the most interesting two of them are Spider-Man 2099 and Spider-Woman.
The latter character's presence may dash the hopes of some MCU fans who had wanted the Avenger to debut soon.
Please remember that if Spider-Man can appear in the MCU, Disney can cut a check to get anyone else involved as well.
As for Spider-Man 2099, the implications here are far-reaching due to that character's odd backstory. It's fair to say he was born in a lab…well, reborn.
We also get a longer look at some other characters, including a unique version of The Vulture getting whooped by Miles in a freeze-frame moment.
The producers also revealed that Gwen's backstory will take a turn for the Batgirl. Her father, George Stacy, is a police officer who investigates the murder of Peter Parker.
This echoes the comic book storyline that Marvel filled in when Spider-Gwen turned into the hot new merchandising character. And it's like all the times Barbara Gordon lied to her papa, Jim.
Marvel's Awards Season
The Golden Globes just announced its nominees for 2023, and you may have missed it because, well, everyone's furious at them right now.
Still, Marvel is celebrating a remarkable and frankly overdue feat. It earned a nomination in a major category.
The Golden Globes lauded Angela Bassett with a nomination for Best Supporting Actress, Motion Picture, for her work as Queen Ramonda in Black Panther: Wakanda Forever.
This film also earned a nod in the Best Song category for Rihanna's Lift Me Up.
Somehow, that's not the most fascinating part, though. Did you notice what a terrible year 2022 was for movies? Well, Marvel did.
The company sensed weakness and convinced Disney to submit three different films with For Your Consideration ads in the Best Picture race at the Academy Awards.
Those three films are Black Panther: Wakanda Forever, Dr. Strange in the Multiverse of Madness, and Thor: Love and Thunder.
Somewhere, an entire subsection of internet haters just screamed in fury.
Yes, two of those titles, the Dr. Strange and Thor sequels, absorbed a drubbing from a vocal minority of movie-goers.
Some people found Thor too dark and Dr. Strange too weird. However, Marvel's playing the odds here.
Oscar voters will have a historically low number of viable options when they submit ballots this year.
Many of them are probably like me and have watched fewer films than usual as well. For this reason, anything memorable could sneak a vote.
In that scenario, high-profile Marvel titles could do surprisingly well and possibly even sneak a Best Picture nod.
I have to believe that Wakanda Forever is most likely, but Sam Raimi and Christian Bale have a lot of friends/admirers, too.
I doubt this happens, but anything's possible.
Marvel Miscellany
Speaking of critically lauded Marvel films, Iron Man did something remarkable this week.
The first MCU movie joined the National Film Registry! How prestigious is this recognition?
Well, the Library of Congress selects a small list of up to 25 films each year for this honor.
Many of this year's entrants fall along the lines of The Little Mermaid or Charade. So, Iron Man's presence is hugely significant and identifies it as a literal national treasure.
In other Marvel news, we gained some intel about upcoming productions.
Echo's production team confirmed the rumored delay, which means you shouldn't expect to see it anytime soon.
Meanwhile, Marvel has slotted Wonder-Man as a 2023-2024 release year schedule, which means it'll either arrive late next year or early in 2024.
Finally, the producers of Wakanda Forever have confirmed a mind-boggling rumor. The original cut of the film ran 270 minutes long! That's four and a half hours!
To put that in perspective, it's 75 minutes longer than Avatar: The Way of Water, a film that everyone is complaining is too long.
Even after the edits, Wakanda Forever still wound up the second-longest MCU title to date…and it'll still have nearly two hours of deleted scenes!