MarvelBlog News for June 4th, 2023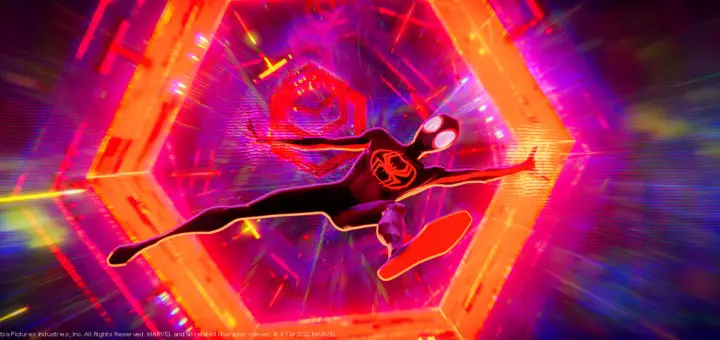 Spider-Man: Across the Spider-Verse finally debuted in theaters this past weekend, and audiences couldn't get enough.
No matter what's happening with the rest of the MCU, everyone loves Spider-Man…and Spider-Gwen.
We'll talk about all the great news in this week's MarvelBlog News.
The Spider-Man Meme Writ Large
We've known since the first trailer how Sony Pictures would approach this film.
Even the earliest footage hinted at a kind of Spider-Verse civil war wherein various Spider characters work at cross purposes.
This past weekend, audiences finally watched the film, and they fully bought into the concept. And I mean everyone.
That classic Spider-Man meme of the two Spideys pointing at one another already led to a terrific photo op for Spider-Man: No Way Home.
This time, the concept functioned as the baseline for the entire animated movie, and I'm here to tell you it's amazing.
I wasn't alone in this opinion, either. It's quite the contrary, as Rotten Tomatoes currently ranks Across the Spider-Verse as 95 percent fresh.
For perspective, Guardians of the Galaxy Vol. 3, a great film with exceptional word-of-mouth, currently grades at 82 percent.
Topping GotG3's Audience Score of 95 percent sounds impossible, but Across the Spider-Verse has somehow managed to do so. It's at 97 percent as I type this.
Folks, that means 32 out of every 33 fans enjoyed the movie! And Cinemascore reflects this fact, as Across the Spider-Verse claimed an excellent A.
That score falls just short of Spider-Man: Into the Spider-Verse and Spider-Man: No Way Home.
Across the Spider-Verse matches the "worst" Cinemascore for a Spidey movie in the past five years, along with Spider-Man: Far From Home, which also scored an A.
Spider-Man is quite possibly the hottest and most reliable character in pop culture.
By the way, without providing spoilers, there's an obvious reason for the A Cinemascore rather than A+. Audiences wanted…more.
What Went Right?
Also, I probably shouldn't say this, but we should all feel fortunate that Sony controls this movie license.
I say this because the writers of this film, Phil Lord and Chris Miller, previously had a falling out with Walt Disney Pictures over Solo: A Star Wars Story.
Their genius drives the Spider-Verse saga. It wouldn't be anywhere near the same without them…and may not even exist.
Sony largely maintains complete autonomy over the Spider-Verse, although a deal with Disney allows for some modest cross-participation.
Remarkably, while some aspects of Disney's side of the MCU have faltered, Sony's Spider-Man Universe continues to hit grand slams.
Well, Sony hits grand slams with Spider-Man and Venom's box office and pretty much nothing else thus far.
Before you argue the point, please hear "It's Morbin' time!" in your head. I rest my case.
However, we shouldn't be surprised by the performance of Across the Spider-Verse.
After all, the first film debuted in December 2018. The pandemic forced a delay that worked in Sony's favor here.
The production team enjoyed four and a half years to perfect the stylish animation, which feels like a living comic book.
A new team of directors helms this project, most notably Joaquim Dos Santos, who helmed many episodes of Justice League Unlimited.
I have your attention now, don't I? Yes, Across the Spider-Verse marries the wit and humor of Lord & Miller with the creative genius behind this:
Dos Santos also worked as showrunner on a little series called The Legend of Korra.
So, yeah. He was a good hire, although I should emphasize he's only one of three co-directors here.
About the Box Office
By Friday morning, we already knew Across the Spider-Verse would overperform. Thursday sneaks grossed $17 million:
For comparison, Into the Spider-Verse managed $3.5 million on its first Thursday.
Combining those sneaks with Friday's box office, the Spidey animated sequel earned $51.7 million on its first day in theaters.
For the weekend, the film dazzled with $120 million.
In other words, it earned as much in three days the weekend after Memorial Day as The Little Mermaid did during the long holiday.
Meanwhile, all the audience metrics suggest that glowing word-of-mouth will ensue.
Ordinarily, I'd expect a film like this to fall somewhere between a little and a LOT frontloaded. Across the Spider-Verse could surprise, though.
You just cannot find any viable criticisms of this film that stick.
Thus far, the only two I've seen are that the animation isn't for everyone (which is true) and that the sound editing is a bit muddy.
Contrast that to Morbius, whose chief criticism was that it existed.
No matter what happens with other Sony-Marvel titles, this studio can make a spectacular Spider-Man movie.
Also, as a reminder, the sequel to Across the Spider-Verse will arrive in just nine months! So, we'll get more sooner rather than later!
Marvel Miscellany
I fear this segment will be slow as long as the Writers Guild of America strike continues.
However, the lingering aspects of the strike will continue to create news in the short term.
For example, Tom Holland just revealed that Spider-Man 4 production was well underway…until the strike started.
Sony understandably doesn't want to create any awkwardness with its marvelous creative team by pushing them during the strike.
Thus, the project will remain on hold as long as the strike continues. We do know that Sony has a firm plan for the next film, though.
Originally, Sony had targeted a 2024 release for this project. Obviously, that's unlikely now. Thankfully, 2025 remains likely, though.
Should that statement prove true, we'd enjoy new Spidey movies in 2021, 2023, 2024, and 2025. Not bad, right?
Still, we can add Spider-Man 4 to the growing list of Marvel films and television series facing lengthy delays due to the writer's strike.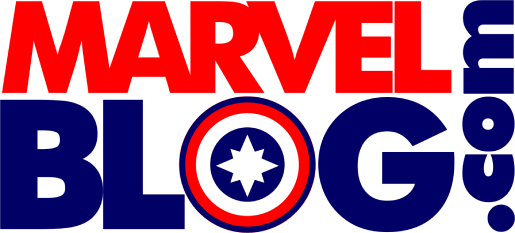 Thanks for visiting MarvelBlog.com! Want to go to Disney? For a FREE quote on your next Disney vacation, please fill out the form below, and one of the agents from MickeyTravels, a Diamond-Level Authorized Disney Vacation Planner, will be in touch soon!