Everything We Just Learned about The Marvels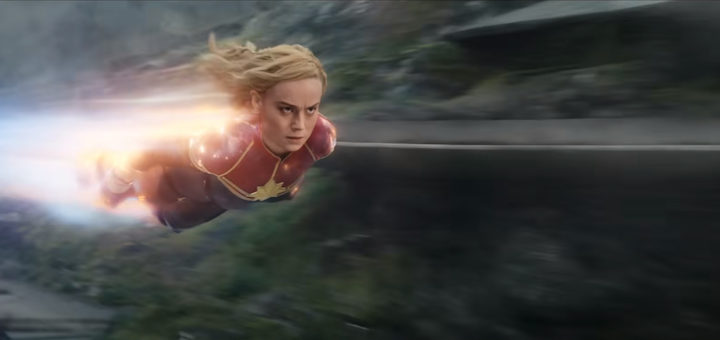 As part of San Diego Comic-Con 2023, Marvel Studios just released the full-length trailer for its November release, The Marvels.
While rumors of a troubled production have percolated behind the scenes for a while, NOTHING in this clip suggests any of that.
In fact, this trailer embodies everything we love about Marvel stories. It's kinetic, vibrant, and full of big laughs.
The new commercial also finally reveals the storyline for the film as well as a few Easter eggs.
Here's everything we just learned about The Marvels.
Let's Talk about the Story
At the end of Ms. Marvel, Kamala Khan accidentally switched intergalactic locations with her idol, Carol Danvers. Now we know why.
Through a series of fast-paced edits, we quickly learn what is happening. Three different superpowered women of Marvel have accidentally connected.
Whenever any of Khan, Carol Danvers, or Monica Rambeau uses their abilities, they…body switch.
Okay, body switch isn't quite the correct term. This isn't a Freaky Friday situation inasmuch as a location swap.
No matter where any of them is at the moment, they switch positions. And that explains how Carol Danvers winds up in Khan's bedroom at the end of Ms. Marvel.
The three women each employ-light based powers. As the trailer explicitly states, Carol Danvers absorbs light.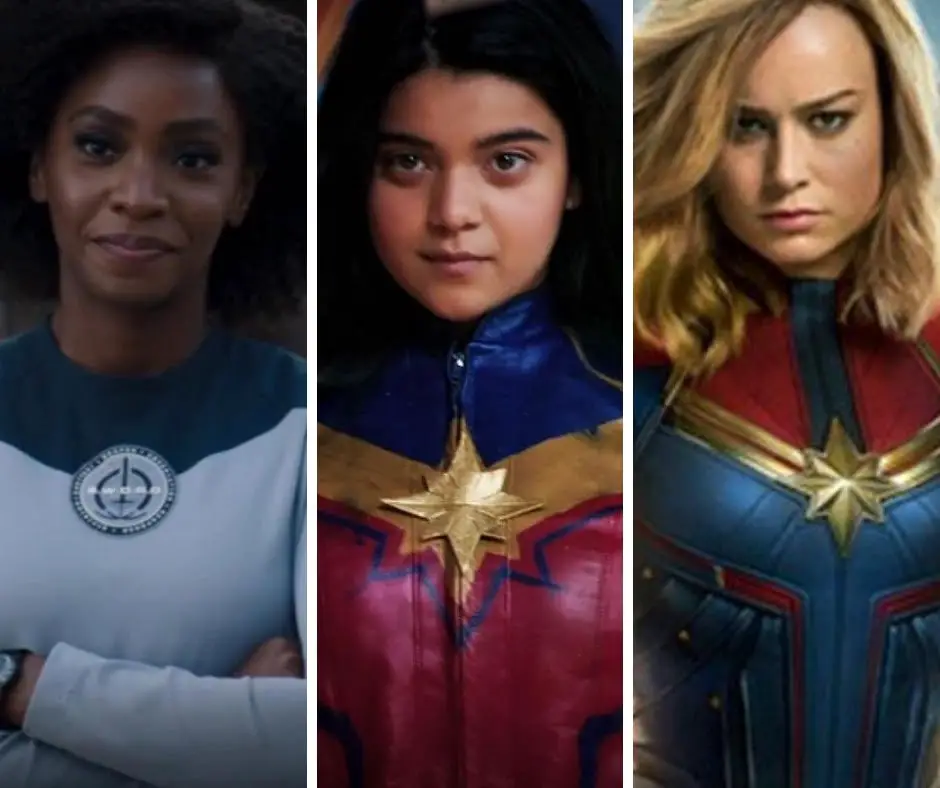 Thanks to Wanda Maximoff, Monica Rambeau now sees light, and Kamala Khan turns light into physical matter.
Each time one of them tries to use their superpowered abilities, it randomly triggers teleportation with one of the other two Marvels.
The first two trailers have played up this concept for comedic effect, but please don't miss the essential aspect here.
At some point, the three women will learn to harness their tripled powers, thereby becoming more dangerous than ever.
Carol Danvers's Story Arc
Of course, Danvers, on her own, has demonstrated that she can go toe-to-toe with an Infinity Gauntlet-wielding Thanos and nearly win.
That's only part of the story the MCU has told in the margins since the character's introduction in Captain Marvel.
For nearly 30 years now, Danvers has policed the universe, saving species after species in the aftermath of The Snap.
This trailer leans hard into the psychic toll her struggles have taken on Danvers. She's alone in the cold vacuum of space.
Danvers doesn't have friends. She has grateful populations whom she has rescued instead. But she reminds her best friend, Maria Rambeau.
A picture she keeps with her belongings displays a headline that her friend's daughter,
Let's Talk about the Villainess
For the first time, we learn why the villainess of this story despises Danvers.
In this Kree woman's own words, "the annihilator" "took everything from me."
What does that mean? It's open to interpretation. At the bare minimum, the climactic moments of Captain Marvel wrecked Kree civilization.
When Danvers destroyed the Supreme Intelligence, she unintentionally triggered a Kree civil war, one referenced in other MCU titles.
Also, this character, Dar-Benn, wields a familiar hammer in the trailer. No, not that one.
I'm referencing Ronan the Accuser's weapon of choice instead. Is this a weapon all accusers or high-ranking Kree warriors use?
Did Dar-Benn share a more personal connection with Ronan instead? We don't know yet, but we know this woman is formidable.
I say this because the trailer shows her shaking the dust off the second bangle, the matched pair with the one that empowers Kamala Khan.
Dar-Benn focalizes the bangle through the hammer, somehow creating a magical portal, which we'll discuss in the next section.
The villainess' possession of the bangle is the problematic part. We saw how it leveled up Kamala Khan from a normal teen to a superhero.
Imagine what a bangle could do in the hands of a bloodthirsty Kree warrior!
That's the premise here, and the action sequences reflect how the story solves one of its most pressing problems.
If Danvers could hold her own against Thanos at the height of his power, what would some Kree be able to do against her?
The answer appears to be that the bangle makes Dar-Benn so formidable that all three would-be Avengers cannot defeat her individually.
A Rumor Confirmed?
Have you watched this trailer with the closed captioning on?
If not, you likely missed something vital unless you're intimately familiar with Beastie Boys lyrics.
At one point, the musical accompaniment drops its lyrics, save for a robotic sound. Do you know what it says? "Another dimension, another dimension."
The action onscreen matches that theme, as a space-traveling Monica Rambeau encounters a hexagonal rift and accidentally activates it.
Presumably, she enters an alternate dimension, which explains a lot of what we're witnessing. Rambeau has activated the light-based powers of The Marvels.
She doesn't realize this at the moment because she finds herself trapped in a universe that isn't her own.
I'm confident that everything I've said is accurate up until now. From this point forward, I'm speculating a bit.
Dar-Benn suggests that she is systematically destroying every place Danvers has called home. And she appears to be wrecking entire worlds along the way.
One of them is like a dance planet akin to what we just saw with Spider-Man India in Spider-Man: Across the Spider-Verse, even though that's technically unconnected.
Danvers is dancing with some dude there, and she sure appears to be the bride at the wedding. Monica and Kamala are with her.
Dar-Benn appears capable of, I dunno, siphoning water into the atmosphere?
I don't know what to call this action, but I'm pretty sure it's a world-breaking move. So, The Marvels must work together to stop it.
The underlying question centers on which universe Rambeau is visiting. Could this be the same place from Dr. Strange in the Multiverse of Madness?
If so, the Captain Marvel of that universe is Maria Rambeau!
Is an interesting "reunion" in the offing between Monica and someone who might not even know she's a mother?
The Fun Stuff
I'm not joking when I say that the first 150 comments I read about this trailer were positive. On the internet, that borders on impossible.
While a certain segment of social media will line up to diminish this story, just as they did the first one, let's not worry about the sad thoughts of the broken.
Instead, let's celebrate that this looks like a thoroughly entertaining MCU release, something we sorely need right now.
Kamala Khan's fangirl wonder in interacting with Nick Fury and Monica Rambeau is delightful.
The sequences with the sudden teleportation are hysterical, especially the one where Danvers finds herself crashing into the Khan family's coffee table.
Then, we have Nick Fury back in his full eyepatch-wearing glory, apparently freshly returned from a Secret Invasion and feeling more like himself again.
Finally, we have Flerken, wonderful Flerken, joyous Flerken. Please give me all the Flerken.
A seemingly one-off gag from the first film has taken on a life of its own. Now, everyone loves the alien-devouring kawaii kitties.
Frankly, this idea feels like a ripoff of Nibbler from Futurama, but I'm here for it.
Now, we've got Kamala Khan meeting a Flerken for the first time…and not handling it well.
Also, we've got zero-gravity Flerken and a hint that maybe Goose has parented a litter or two since we last saw the adorable critter.
Who doesn't love the idea of Baby Geese, especially ones in zero gravity?
Folks, I think we all realize that Marvel has lacked whimsy with several of its Phase Five films.
The Marvels appears to be solving that problem on its own. You should be VERY excited about this movie!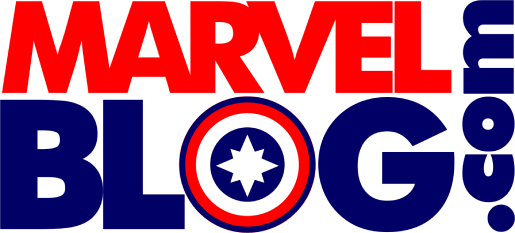 Thanks for visiting MarvelBlog.com! Want to go to Disney? For a FREE quote on your next Disney vacation, please fill out the form below, and one of the agents from MickeyTravels, a Diamond-Level Authorized Disney Vacation Planner, will be in touch soon!
Featured image: Marvel