MarvelBlog News for September 24th, 2023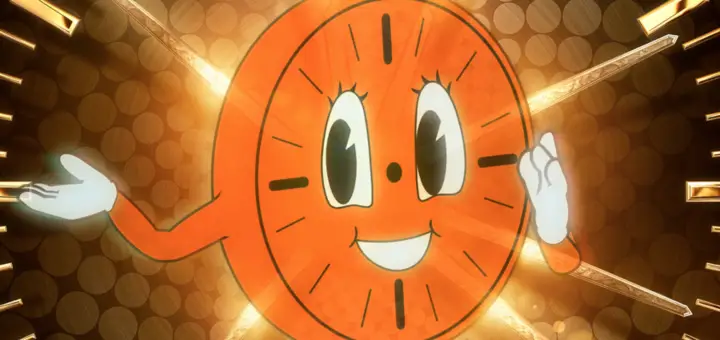 This past week, we learned about the cost of The Marvels, a scam involving Daredevil, and Marvel casting that sounds like it's straight out of "What If…?"
We'll talk about all these things and Deadpool 3 in the latest edition of MarvelBlog News.
Deadpool 3 News and Rumors
Let's start with the very real and sad news that Hugh Jackman will get a divorce.
Jackman and his wife, Deborra-Lee Furness, have been married since 1996, which means she knew him long before the world called him Wolverine.
The couple waited until their youngest child, Ava, turned 18 before they confirmed their split.
Jackman has already experienced a tumultuous year due to lingering skin cancer concerns.
So, when Marvel offered Jackman a chance to film quickly with Deadpool 3, the actor jumped at the opportunity to return to his signature role.
Jackman agreed to the role last fall, knowing that he'd work on the project during the summer of 2023.
Star Ryan Reynolds and Jackman were already filming when the strike began.
During their downtime, the two have spent plenty of time hanging out in the wake of Jackman's separation from his wife.
Something we've recently learned – or at least something strongly rumored – is that Marvel hasn't brought back Jackman for a one-time return.
Instead, the prevailing wisdom is that Marvel and its owner, Disney, want Jackman to appear in this role until the conclusion of the next Avengers story.
So, for the first time ever, Wolverine will appear on screen with his other signature team, The Avengers.
However, the MCU story will reportedly acknowledge the history of the characters from the Fox version of the X-Men franchise.
This comment comes from the director of Deadpool 3, Shawn Levy, making it as credible as these things can be.
Thankfully, Marvel can do that now since Disney owns the former Fox assets.
Deadpool should have plenty of fun playing in the sandbox of storyline canon, which sounds integral to the plot of the third film.
Marvel Casting That Wasn't
By the time you read this, the Writers Guild of America will have hopefully ended its labor strike. Of course, the actors remain on strike.
So, I'm still using this time to track down other newsy stories regarding the MCU, and Vanity Fair unleashed a doozy.
The publication received an early copy of the upcoming book, MCU: The Reign of Marvel Studios.
In an excerpt, the book reveals casting changes that nearly became a reality in the MCU. And some of them will blow your mind.
For example, Chadwick Boseman almost portrayed Drax the Destroyer rather than Black Panther!
A laundry list of primarily blonde actors earned a long look as Thor. Names include Charlie Hunnam, Joel Kinnamon, Daniel Craig, and Alexander Skarsgård.
Two other notable names are Tom Hiddleston, who ultimately became Loki, and Liam Hemsworth. No, I didn't mistype that.
Chris Hemsworth's brother also garnered consideration as Thor. The current MCU actor suggests that sibling rivalry played a role in his successful push for Thor!
Captain America's casting will amuse fans of The Boys. Supernatural's Jensen Ackles made the short list.
Currently, he plays Soldier Boy, a vicious rip-off of Captain America on The Boys.
Garrett Hedlund of Tron Legacy and Chace Crawford of Gossip Girl also earned a long look, as did…John Krasinski.
Yes, Krasinski has been hovering on the outer rim of the MCU for 15 years now!
By the way, Wyatt Russell also auditioned but was far too inexperienced at the time. Later, he became U.S. Agent instead.
Sebastian Stan, who later played Bucky Barnes/The Winter Soldier, read for Steve Rogers as well. And so did Chris Pratt!
The Guardians of the Galaxy almost had a much different look, as Lupita Nyong'o read for Gamora, too. These are some mind-blowing reveals!
Marvel Miscellany
Caroline Reid at Forbes has written another one of her signature Hollywood movie budget articles.
The author utilizes British public records to identify bookkeeping secrets that corporations don't want you to know.
In this case, Reid has learned that Disney spent $274.8 million making The Marvels.
Thanks to a $55 million British subsidy, Marvel will only pay $219.8 million on the whole, though. And that's why Marvel films in Britain.
Reid lists the breakeven point for the film as $439.6 million, which makes the pedant in want to spend another thousand words explaining why that's inaccurate.
Still, most journalists will use those numbers as a baseline when The Marvels debuts in theaters in less than two months.
Speaking of Disney and budgets, Steven DeKnight has come out swinging. The showrunner for Daredevil isn't happy.
Specifically, DeKnight bemoans how Disney is using elements from his series while calling the Disney+ series, Daredevil: Reborn, a new production.
DeKnight refers to this process as a "scam" that allows Disney to avoid paying producers from the original series.
The producer adds, "From what I understand, I'm not going to see a penny." Oof.
Speaking of Disney+, here's a short trailer for Loki season two:
Hey y'all! Check this out!

Marvel Studios' #Loki Season 2, an Original series, is streaming on October 5 at 6PM PT, only on @DisneyPlus. pic.twitter.com/8sGo1xmRIW

— Marvel Studios (@MarvelStudios) September 18, 2023
You'll note that Disney has moved up the date from October 6th to October 5th. Yes, it'll air new episodes on Thursdays.
Finally, circling back to The Marvels, Adil El Arbi and Bilall Falla just revealed something interesting but unsurprising.
Disney+ will hold off on a decision regarding season two of Ms. Marvel.
Disney and Marvel will want to see how well The Marvels performs in theaters.
The duo sounds like it expects to work with Marvel again, no matter what, though.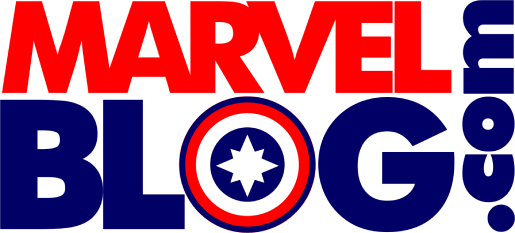 Thanks for visiting MarvelBlog.com! Want to go to Disney? For a FREE quote on your next Disney vacation, please fill out the form below, and one of the agents from MickeyTravels, a Diamond-Level Authorized Disney Vacation Planner, will be in touch soon!
Featured image: Marvel