The Evolution of the Iron Man Suit
In a new video, Disney+ explores the evolution of Tony Stark's Iron Man suit. Fans have seen the super hero employ many different versions of his suit over the years. It's hard to realize just how many costumes have been featured on screen.
The video features each suit over the course of Iron Man's history:
Initiate Glow Up Protocol. 🤖✨⏫ Which of Iron Man's many MCU suits is your favorite?

All of these and more @MarvelStudios movies are now streaming on #DisneyPlus. #DisneyPlusMovieNights pic.twitter.com/paIZHGP2ma

— Disney+ (@disneyplus) August 9, 2020
Different Versions of the Iron Man Suit
The first suit featured is the Mark 1. This first iteration of "Iron Man" was created in a cave where Stark and Dr. Ho Yinsen were held captive by the Ten Rings, a terrorist group. While crude, this first version of the suit featured a manual rocket launcher, flamethrowers mounted on each arm, and jet boots that helped Stark escape.
Also featured in the video is the Hulkbuster. This suit, known as Mark 48 (since it is allegedly the 48th suit Stark built), is officially called the Hulkbuster 2.0. Powered by 1 or more Arc Reactors, this suit was used by Bruce Banner to fight Thanos at the Battle of Wakanda during Infinity War.
The last suit featured is the Mark 85, the final costume we see Stark wearing in the year 2023 in Endgame. Equipped with enhanced nano-structure, this armor is more durable and efficient in battle than its previous versions.
The advanced armor features Iron Man's classic gold and red color scheme with a silver eco-structure connecting separate armor pieces. Of note, the helmet features updated technology that enables Iron Man to more efficiently target enemies, as well as new information displays.
Iron Man's Legacy Lives On
Iron Man has undoubtedly left an indelible mark on the Marvel Cinematic Universe (MCU). His wide variety of technologically advanced suits are one of the many ways Marvel created such a memorable character in Tony Stark.
As only seems fitting, Peter Parker appears to be following Stark's path in this regard. Spiderman is already on costume number three in his MCU appearances.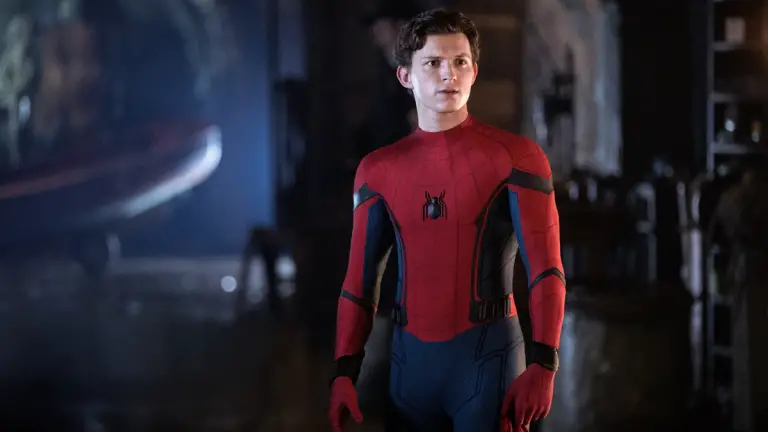 Which Do You Prefer?
After viewing the video detailing the evolution of Tony Stark's Iron Man suit, which is your favorite?
Would you like help planning your next Disney vacation? With reduced crowds, now is the time to visit! As an Authorized Disney Vacation Planner, my goal is to help you plan the Magic your way. I create customized itineraries, monitor for discounts for your vacation, and much more… all for FREE! Please feel free to reach out at (646) 645-6175, bedwards@mickeytravels.com or join me on Facebook!