Who Should Play Wolverine in the MCU?
For quite a while now, casting rumors have hinted at who may anchor the next roster of The Avengers.
The core of the Marvel Cinematic Universe is undergoing changes as multi-movie actors move on to other Hollywood roles.
For that matter, one famous superhero from outside the MCU recently hung up his mutton chops.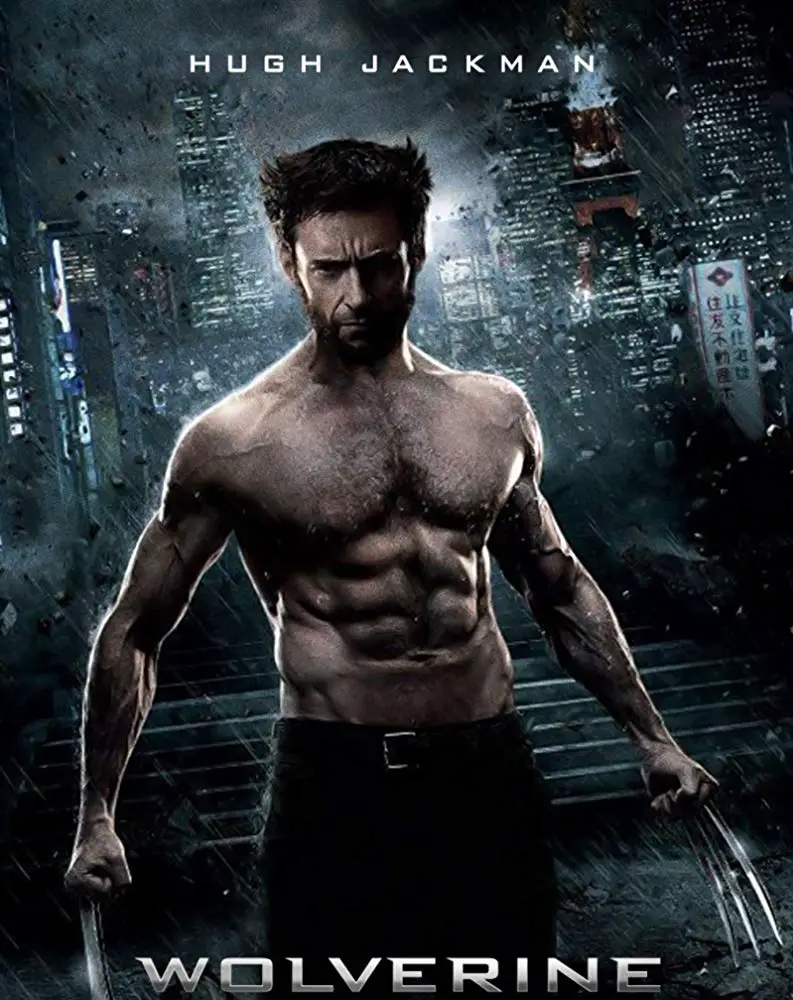 Hugh Jackson's role in Logan is allegedly his last performance as Wolverine.
Of course, as Sean Connery famously proved many decades ago, we should Never Say Never Again.
However, if we take Jackman at his word, one of the most recognizable roles in the MCU is available…and everybody wants it.
Here are 12 actors who could portray Wolverine in the MCU.
Jon Bernthal
Some of the names I'll mention here have no ties to Marvel or Disney.
Others have already appeared somewhere that may have helped them build relationships and/or network with the hiring crew for the MCU.
Jon Bernthal first earned celebrity status for his work on The Walking Dead.
On the wildly popular show, he portrayed Shane Walsh, the man who loyally bedded his presumably dead best friend's wife. Or something like that.
Anyway, Bernthal, like so many members of that cast, died horribly on the show, which opened the door for appearances in Marvel's Netflix universe.
The actor played The Punisher, first in Daredevil and later in a standalone series.
So, he's got acting cred and is already wildly popular at comic expos. Still, Marvel may not want a previous series lead to act as Wolverine, too.
Roger Cross
Do you not know the name? Well, if you've watched SyFy Channel ever, odds are good that you know the guy.
Cross has co-starred in Continuum, Dark Matter, The Strain, and 24, among many others.
Importantly, Cross spent his formative years in Vancouver, which matters because Wolverine was Canadian.
Yes, you may have forgotten that since Hugh Jackman is very Australian, but Logan hails from Alberta.
Marvel may like the idea of a fan-favorite sci-fi/fantasy actor with an authentic Canadian background, although I should add that Cross was born in Jamaica.
Also, while Cross may not look it, he's only a year and a week younger than Jackman.
Joel Edgerton
Age is also a problem with this suggestion. Edgerton recently turned 46 years old, only five less than Jackman.
However, this actor checks off a different box. He is also Australian, which Marvel may favor since movie audiences have come to expect that of Wolverine.
As a talent, Edgerton possesses the entire toolset, as he's earned awards season consideration as an actor and director.
Edgerton has starred in films like Zero Dark Thirty, Black Mass, and The Great Gatsby.
An extremely talented performer, Edgerton earned a Golden Globe nod for Loving, and a Director's Guild nomination for The Gift. That's pretty strong.
Still, a 46-year-old Australian may not work for Disney, who is ultimately in charge of Wolverine's casting.
Taron Egerton
Here's a name that fits the bill. Egerton recently won acclaim for his work as Elton John in Rocketman. He also possesses even stronger awards cred than Edgerton.
The similarly named Egerton won a Golden Globe for Rocketman as an actor and sang in the Academy Award-winning theme from the film.
The British performer has also played an action hero already in the Kingsman franchise. He's also the youngest celebrity we've discussed so far.
At 30, he'd be almost exactly the same age Jackman was when he earned the role of Wolverine…as a second choice.
Nobody remembers this, but the unluckiest actor in Hollywood is Dougray Scott, who won the race to play Wolverine.
Unfortunately for Scott, he played the villain in Mission: Impossible 2 before X-Men, and he got injured on the set.
X-Men couldn't wait, and the rest is Hollywood history.
Tom Hardy
I'm mentioning this one since it's a suggestion that receives a lot of media play. In truth, it gets way too much.
Tom Hardy qualifies as one of the most recognizable names on this list, and he's already played Bane in one of the most successful comic book movies ever.
However, Hardy currently claims a vital role in the MCU-adjacent Sony comic book realm as Venom. I doubt Disney would cross the streams by casting him as Wolverine, too.
Having said that, I think Hardy would elicit as much excitement from comic book fans as anybody in Hollywood today.
Liam Hemsworth
Okay, let's presume that Disney wants to keep Wolverine Australian but wants to go younger than Edgerton. Who's a good choice?
Well, the MCU has had a lot of luck with Chris Hemsworth as Thor.
Wouldn't younger brother, Liam, a star of The Hunger Games franchise, make some sense?
Disney already knows what they're getting from a Hemsworth, and this one's also a 30-year-old city boy from Australia, just like Jackman.
I wouldn't sleep on the possibility of this one, although casting another Hemsworth may seem too cheeky.
Charlie Hunnam
The next two guys I discuss have a lot in common. Both of them have anchored highly regarded television series. And they've gotten to star in several major films.
Hunnam got his presumed big break with Pacific Rim and then had another chance at superstardom with King Arthur: Legend of the Sword.
Neither of those worked out as hoped, but he gets cast because he has the right look and vibe.
At 40, Hunnam would have plenty of time to lead the Avengers or X-Men or both as Wolverine. Some may view him as too old, though.
Dafne Keen
Logan isn't part of the MCU, even though Disney now owns the movie. This production became part of the Disney library a while ago, but it was Fox first.
Still, the storyline in Logan provides the cleanest segue to a new Wolverine. Dafne Keen played a 12-year-old girl named Laura in the movie.
Comic book fans know that Laura's last name is Kinney, and her codename is X-23. She's a clone of Wolverine who later becomes his replacement.
If this doesn't make sense to you, pull up Disney+ and watch episode 3-11 of X-Men: Evolution. That's actually the origin story, even before the comics.
Anyway, Keen is 15 now, which makes her a bit young for the MCU. However, Marvel is currently building a younger generation of Avengers.
Laura/X-23 would only be a bit younger than them. Also, a woman wouldn't feel the same pressure to replace Jackman that the men on this list would.
I quite like this idea, but I fear it's a longshot.
Taylor Kitsch
Okay, here's the first candidate who fills all the criteria. Kitsch is in his 30s (barely), Canadian, has superhero movie experience, and has Disney experience.
A deeper dive makes him a shakier pick, though. The superhero movie is…X-Men Origins: Wolverine. Kitsch played Gambit, which isn't great.
Also, Kitsch starred in a big-budget Disney movie, and he was quite good in it. Sadly, the film was John Carter, one of the worst financial debacles of the decade.
Kitsch tried to redeem his career by grabbing a role in True Detective, which was coming off a wildly successful first season.
Alas, season two killed the franchise, which is kind of the story of Kitsch's post-Friday Night Lights career. He's very good but equally unlucky.
Mena Massoud
Here's some outside the box thinking. You may not know the name, but you know the face.
Massoud starred as the title character in one of the ten most successful movies of 2019. He played Aladdin.
In a shocking interview, Massoud later declared that he didn't interview for any other movies for six months after Aladdin's release…and that film earned more than $1 billion.
By all accounts, Disney officials loved Massoud and would happily work with him again.
A native Egyptian, the actor would provide Logan with a much different look and style. He'd be a bold choice but someone who has already proven he can handle the spotlight.
Daniel Radcliffe
I won't lie. I don't even like listing this one. Honestly, I wouldn't if not for the fact that the actor continues to get bandied about as a possibility.
If Disney wanted to win the press conference, Daniel Radcliffe would certainly do that.
Then, you have Harry Potter as Wolverine, though. Does anybody really want that?
Look, I'm like everyone else. I adore Radcliffe, and I don't just mean because of Harry Potter.
I liked him in Horns, I loved the Woman in Black, and I highly recommend the TBS show, Miracle Workers.
Maybe Radcliffe has the talent to pull off Wolverine, but it'd be weird and distracting. Nobody wants that for a character as important as Logan.
Booboo Stewart
This list is sadly lacking in former Disney child actors. I took a look at several, but none quite felt right for the list.
The closest I could find was a former Twilight actor, Booboo Stewart. Disney fans would know him best as the son of Jafar in the Descendants franchise.
Stewart's look honors his father's Blackfoot heritage, and it'd open some storytelling avenues.
After all, in the comics, Wolverine romances Silver Fox, a member of the Blackfoot tribe. She has appeared in most forms of X-Men media.
So, the MCU could utilize Stewart's lineage to tell Wolverine stories that we haven't seen in the movies thus far.
Feature Image Rights: Polygon
Thanks for visiting MarvelBlog.com! Want to go to Disney? For a FREE quote on your next Disney vacation, please fill out the form below and one of the agents from MickeyTravels, a Platinum level Authorized Disney Vacation Planner, will be in touch soon!