The New Mutants Posters Drop
The New Mutants posters dropped on Sunday from 20th Century Studios and revealed new characters. In just 5 days it will debut in theaters.
Magik, Wolfsbane, Cannonball, Mirage, and Sunspot all get their own poster designed by Boss Logic and Lineage Studios. The horror movie follows these five teenage X-Men when they wake up in a hospital… but no regular hospital, a decommissioned mental institution.
check out these awesome posters from our friend @bosslogic. In 5 days see the #NewMutants only in theaters. get tickets now, https://t.co/OgomkwB8l3 https://t.co/LiSKJsGXan pic.twitter.com/AcEfMAsotB

— X-Men Movies (@XMenMovies) August 23, 2020
Years after the film was set to originally release in 2017, The New Mutants film is finally coming to theaters. The studio wrapped production in 2017, reshoots were supposed to take place but never did, then it was caught up in Disney's acquisition of 20th Century Fox, and then it was delayed by Covid-19.
Despite all the delays, Disney and the makers behind this movie are standing behind it. There are so many points where it could have been shelved, but it's finally made it to theaters. We here at MarvelBlog hope for the best, but realistically know it's box office debut could be a bust.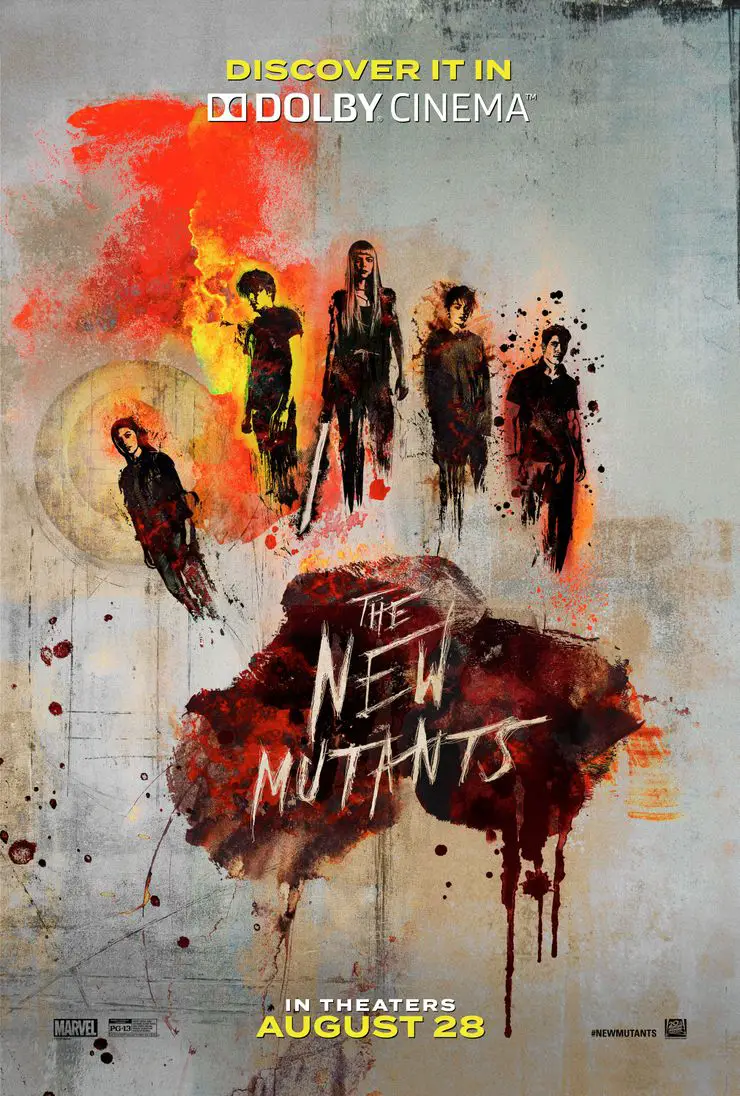 We've been questioning if the film would be released via streaming on Disney+, but that's not an option because of the acquisition legalese… HBO has exclusive first streaming rights of all Fox movies until 2022. So we won't see The New Mutants on Disney+ until it's on HBO firsts, or until 2022, whichever comes first.
We're excited for TNM, are you? What do you think about The New Mutants posters? Tell us in the comments below.
Let's start planning your next Disney vacation! Crowds are at a historic low, safety is at an all time high, and that makes NOW a great time to visit the parks. As an Authorized Disney Vacation Planner, my goal is to help you plan the Magic your way. I create customized itineraries, monitor for discounts for your vacation, you don't pay a dime extra for using my services! Please feel free to reach out at 336.345.9889 or tori@mickeytravels.com or join me on Facebook!