Let's Talk about WandaVision Episode 1-3
"Everyone creates the thing they dread."
When Ultron greets superpowered twins for the first time in Avengers: Age of Ultron, Tony Stark's villain creation argues this point.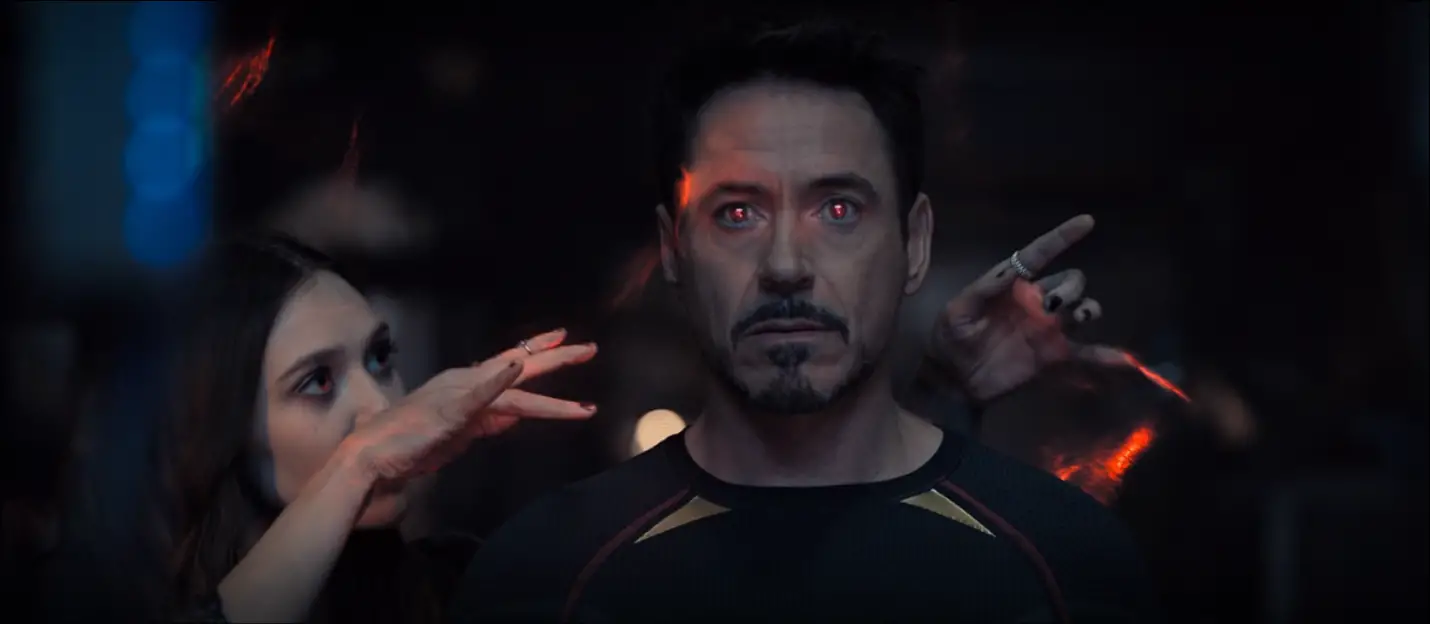 Not coincidentally, the latest episode of WandaVision covers some of the same territory.
Yes, let's talk about WandaVision episode 1-3, Now in Color.
Standard warning: I cannot discuss this episode in detail without spoiling some stuff. Please do NOT read until you've watched the episode.
The Wanda Bunch
Last week, I mentioned that WandaVision may include a new theme song for each episode. Apparently, that's a thing, as the third story begins with a Brady Bunch homage of a ditty.
However, I got one thing wrong that I should clear up first. When Disney+ aired the first two episodes, it maintained the mystery as much as possible.
So, the episodes didn't receive titles. I maintained that the second episode would have been named For the Children.
Well, Disney+ turned around and added episode titles this week. The first one possesses the cheeky name of Filmed Before a Live Studio Audience, while the second one follows the theme.
The second story is Don't Touch That Dial, which jokes about the pilot episode's big surprise. Someone is watching WandaVision on a black and white television.
Meanwhile, the follow-up ended with Wanda very pregnant and happily changing the sitcom backdrop. Everything's in color now that the Scarlet Witch is with child!
Still, something is clearly amiss, as an unseen voice calls out, "Wanda? Who's doing this to you, Wanda?"
Also, at one point during Now in Color, someone specifically references Ultron. Think about that and then circle back to the above quote.
Has another member of The Avengers created the thing that she dreads?
This subtle but nefarious undertone simmers beneath the seemingly sweet third episode of WandaVision.
Welcome to the 1970s!
The homage to sitcoms continues as we leave behind the Dick Van Dyke Show and Bewitched.
Now, we've entered the trippy 1970s, when everything was in color, and all the writers seemed like they'd dropped acid.
WandaVision relishes this trippy send-up, as its title song sequence embraces all the sitcom staples of the time. Wanda and Vision eat ice cream from a vending cart, while Vision rides a bike.
The clip reminds us that they still have their superpowers, though. Wanda uses them to clean while she not-so-secretly reads a fashion magazine.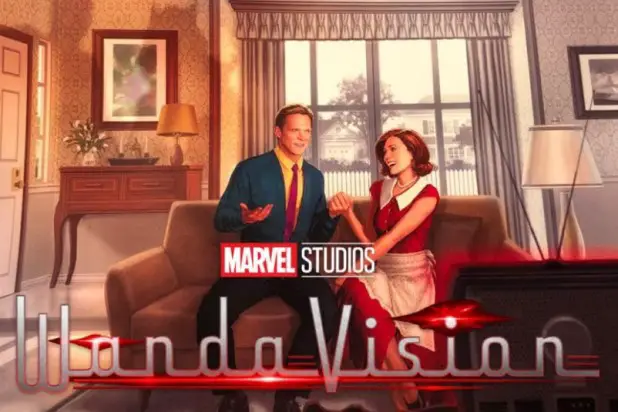 Meanwhile, Vision works the grill, creating the most efficient burger stack in sitcom history.
More importantly, the two of them buy a crib and playset for their impending arrival. I'm unsure of the significance, but Wanda's better at construction than her husband.
Also, several of the neighbors from Westfield appear in this montage. Agnes, Herb, Phil, and "Geraldine" all interact with the leads in this theme song intro.
I'm most curious about Phil, who has been primarily comic relief thus far. But that's not a mystery we solve this week.
The episode starts with a doctor confirming the pregnancy, plenty of baby jokes, and a timeline for the baby's arrival.
The expectant mother is four months into the process. Everyone knows she's having the baby this episode, though. So, magic or something more sinister is at play here.
That's not the only weirdness early on, though. Herb is trimming the hedges and inexplicably carves straight through the brick wall.
Vision alerts his neighbor to this fact, which Herb acknowledges. He doesn't stop, though. Strangely, the "brick" is clearly Styrofoam, too.
The show once again leans into its innate fakeness. Why? I have no idea.
Is S.W.O.R.D. literally carving its way into this pocket universe, and Wanda somehow knows?
Another Straightforward Story
For the third straight week, the body of WandaVision honors sitcom conventions of the era it's mimicking.
Director Matt Shakman relishes this opportunity to highlight the splendid UHD colors that weren't possible on 1970s television sets.
Of course, semi-funny jokes drive the story. The aforementioned Phil gets asked whether earrings make his wife look fat. Just then, the power goes out, saving him from answering. It's soooo cheesy.
Also, Phil holds a newspaper called the Westview Herald. It appears to be news exclusive to the neighborhood, which I find fascinating.
Two more fire hydrants were added on Main Street!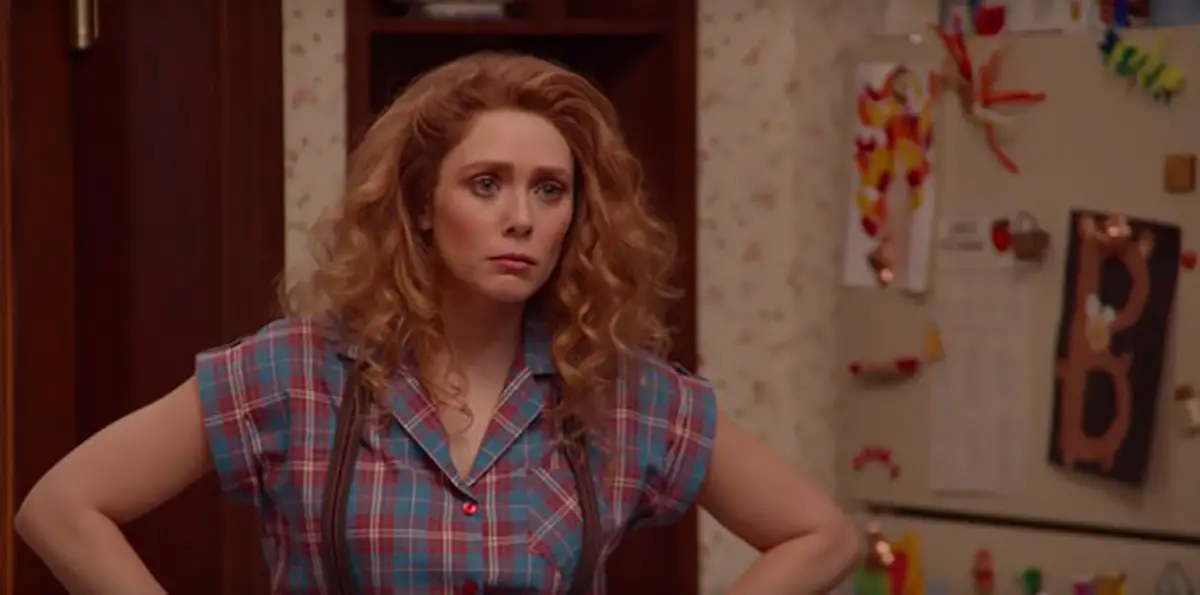 Is this important? Probably not. Alas, we must track the red herrings as much as the real clues.
These throwaway bits don't disrupt from the main story, either. Not even halfway through the episode, Wanda has the baby. The couple had argued over the name, but remember that it's a 1970s sitcom.
So, the husband lets the wife get her way in the end. Otherwise, we wouldn't know how tolerant and selfless he is. Old sitcoms are more sexist than country clubs.
A Twin Has Twins
Geraldine drops by for an inopportune visit right as Wanda goes into labor. This extended sequence provides the women with plenty of bonding time before it all goes awry.
In fact, Geraldine is there for the birth while Vision is away searching for the obstetrician. The baby came too fast, leaving them unprepared.
As a comic book Avenger, Monica Rambeau is more than up for the task, though. She brings Tommy into this world, although I can only describe this birth as Omen-esque.
Throughout the episode, Wanda's powers cause magical mishaps. However, during the birthing sequence, fire shoots out of the fireplace, and the painting on the wall spins.
WandaVision definitely wants the viewer to think that this baby's devilish in some way. By the way, his name's Tommy…but Wanda's not done. She later has a second baby, Billy.
Yes, a woman who wasn't pregnant for one full episode has somehow had twins. And yes, Wanda was also a twin.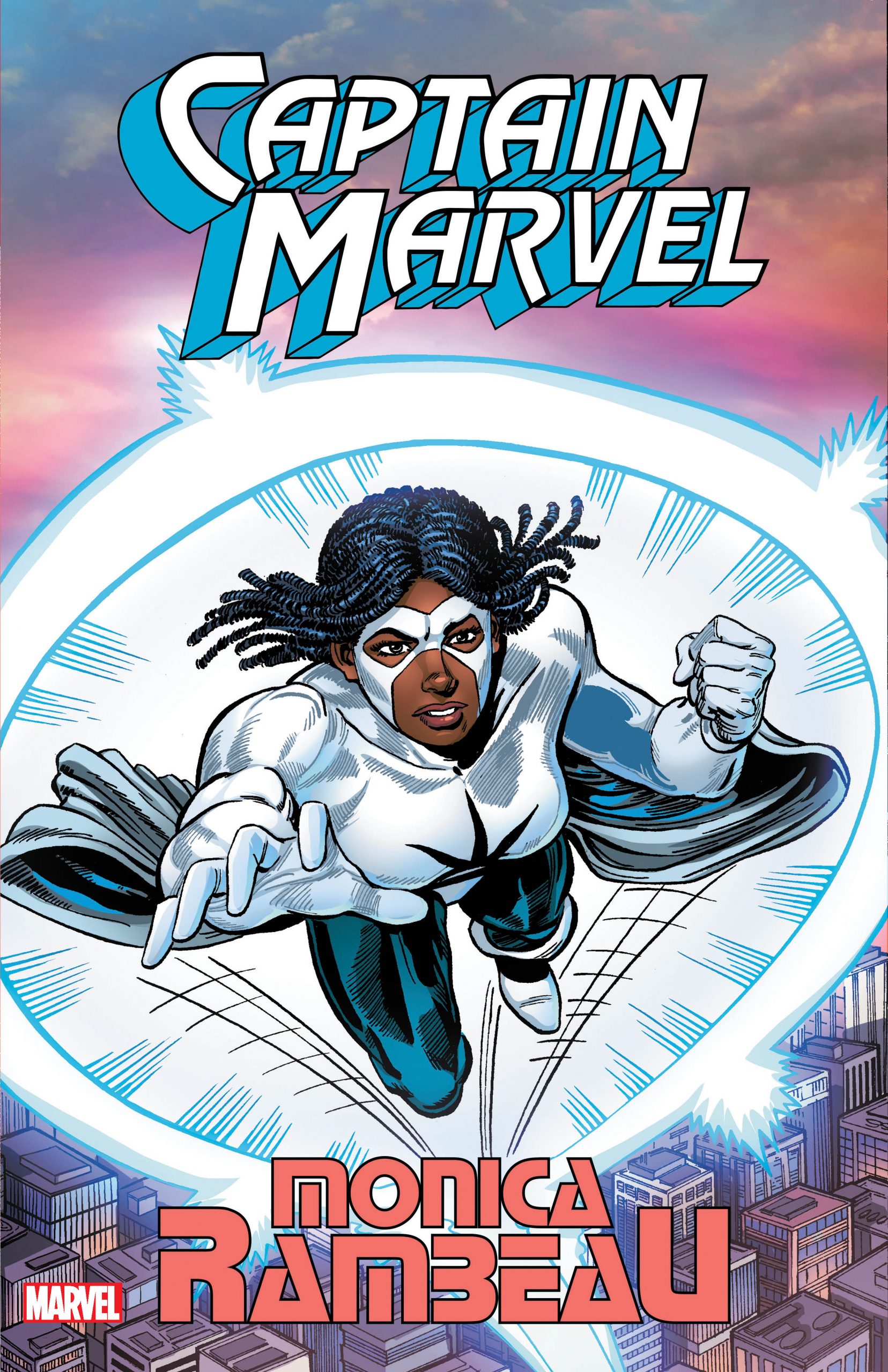 In fact, that's where this episode takes a turn. When Wanda and Geraldine are alone again, the woman we know as Monica suddenly remembers something unfortunate.
"He was killed by Ultron, wasn't he?"
Wanda flips out at this revelation. Earlier in the episode, she'd reset Vision when he'd said something uncomfortably close to reality.
Now, "Geraldine" reminds Wanda of the real world again, along with the horrors the woman faced recently.
Simultaneously, Herb and Agnes tell Vision that Geraldine doesn't have a home, which is weird since she was just complaining about her upstairs pipes.
This Week's Big Reveal (Massive Spoilers Ahead)
Wanda cannot process anything that disrupts her idyllic existence. Even though Geraldine tries to change the subject, the Scarlet Witch notices her necklace and its S.W.O.R.D. symbol.
Outside, Agnes stops Herb from letting Vision know that Geraldine came to Westview because they're all…something. We don't know because she cuts him off.
Given what we've seen, at least some residents of Westview appear aware that something is off. We don't know how self-aware they are, though.
As for Monica Rambeau, things take a turn. Wanda kicks her friend Geraldine, the woman who just helped her deliver a baby, completely out of Westview.
A lot happens at once here. We see the woman cross through a mostly invisible barrier of some sort, one that Wanda has presumably constructed.
Monica falls near a Westview billboard with the slogan, "Home. It's What You Make It."
Moments later, military personnel surround Monica, who has apparently failed in whatever her S.W.O.R.D. mission was.
Wanda has literally thrown her friend out of this reality or pocket dimension or whatever it is.
More importantly, S.W.O.R.D. is aware of what's going on within the Westview barrier. They just cannot do anything about it.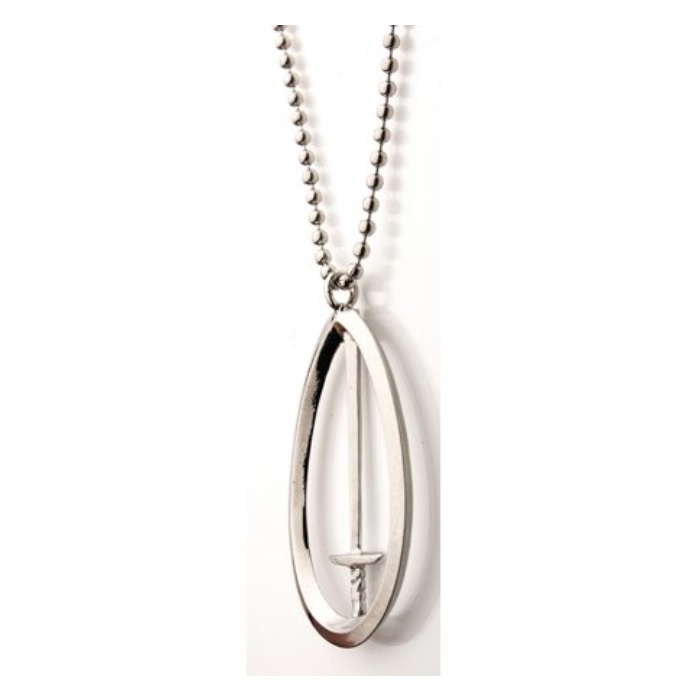 Maybe it's too obvious, but I now suspect that Monica flew in on the tiny Stark Industries toy helicopter that we saw last week. It must have collapsed in stature due to Wanda's magic or some other force.
Also, perhaps the song choice matters here. It's Daydream Believer by The Monkees. Is that Wanda?
The final question from this week is how much Vision knows versus how much he suspects. I'd guessed that someone like Mephisto or Nightmare had taken the form of Vision as part of this mental manipulation.
Based on the third episode, Vision appears just as confused as the rest of us, though.
About Those Commercials
I didn't discuss them the first two episode recaps since I didn't quite know what to make of them. However, WandaVision has honored the sitcom format in another marvelous way.
A decade-appropriate commercial interrupts each episode. In the pilot, a salesman shows a "clever housewife" how to make toast. This appliance comes from Stark Industries, a nice little Easter egg.
In this commercial, the actress gets precisely one line of dialogue: "Say, this machine has some shine."
To its credit, WandaVision is absolutely not overlooking or running away from the misogyny of the era. Instead, it's mining this nonsense for huge laughs.
During episode two, the same man and woman dress to the nines as they do their best James Bond and Bond Girl impressions.
The product they're selling is a Strucker watch. As a reminder, the start of The Avengers: Age of Ultron involves an attempt to stop Baron Wolfgang von Strucker, a Hydra leader.
Yes, that's a Hydra watch. Also, Wanda and her twin brother, Pietro, suffered brutal tests under von Strucker before they encountered The Avengers.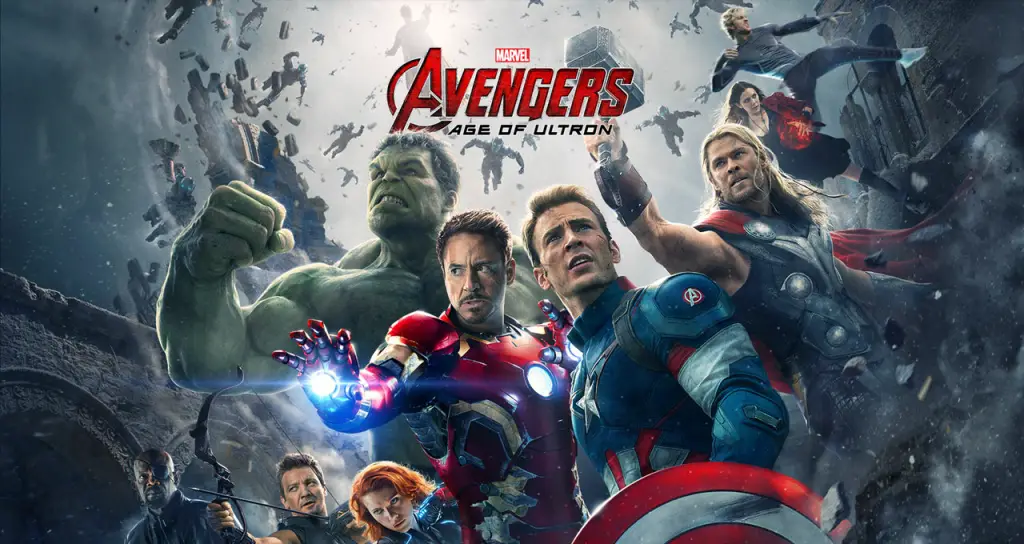 The Age of Ultron underpinnings so far seem glaring, and I'm amused that Disney+ automatically recommends (and will auto-play) the second Avengers movie after WandaVision this week.
The Latest Commercial
Now in Color plays with the format a bit. The actress from these commercials now sports a ridiculous 1970s-era wig. She's a frustrated mother whose kids keep breaking stuff while the dog pees everywhere.
This woman needs a break. And Hydra has her back! The company has manufactured Hydra Soak, a "luxury bath powder" made in the U.S.A.
The tagline suggests this bubble bath will help the mother "Find the Goddess Within!"
WandaVision is unveiling a story within a story with these commercials. So far, it's Stark Industries vs. Hydra in a battle to sell the most watches, soaps, and toasters.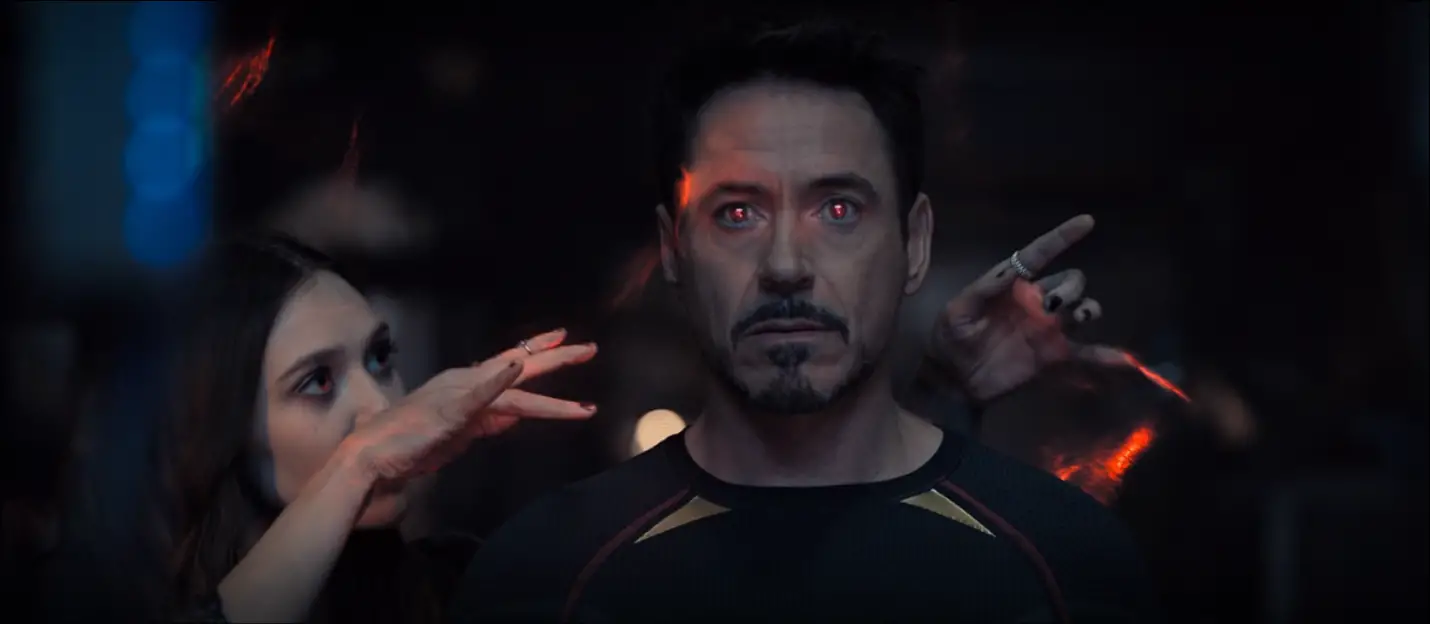 I presume the show's doing these bits because they're fun more than anything else. However, I will point out the symbolism that Scarlet Witch hated Tony Stark and Stark Industries.
A bomb killed her parents during a family dinner. Then, they were trapped with unexploded ordnance for days while other survivors tried to dig them out.
The whole time, Wanda stared at the bomb, which simply said Stark on it. Wanda and Pietro were receptive to von Strucker's offer for this reason. They wanted revenge on Stark.
This aspect leads me to another story element we should track. When Wanda first encounters Stark, she bewitches him into having a nightmare about The Avengers all dying.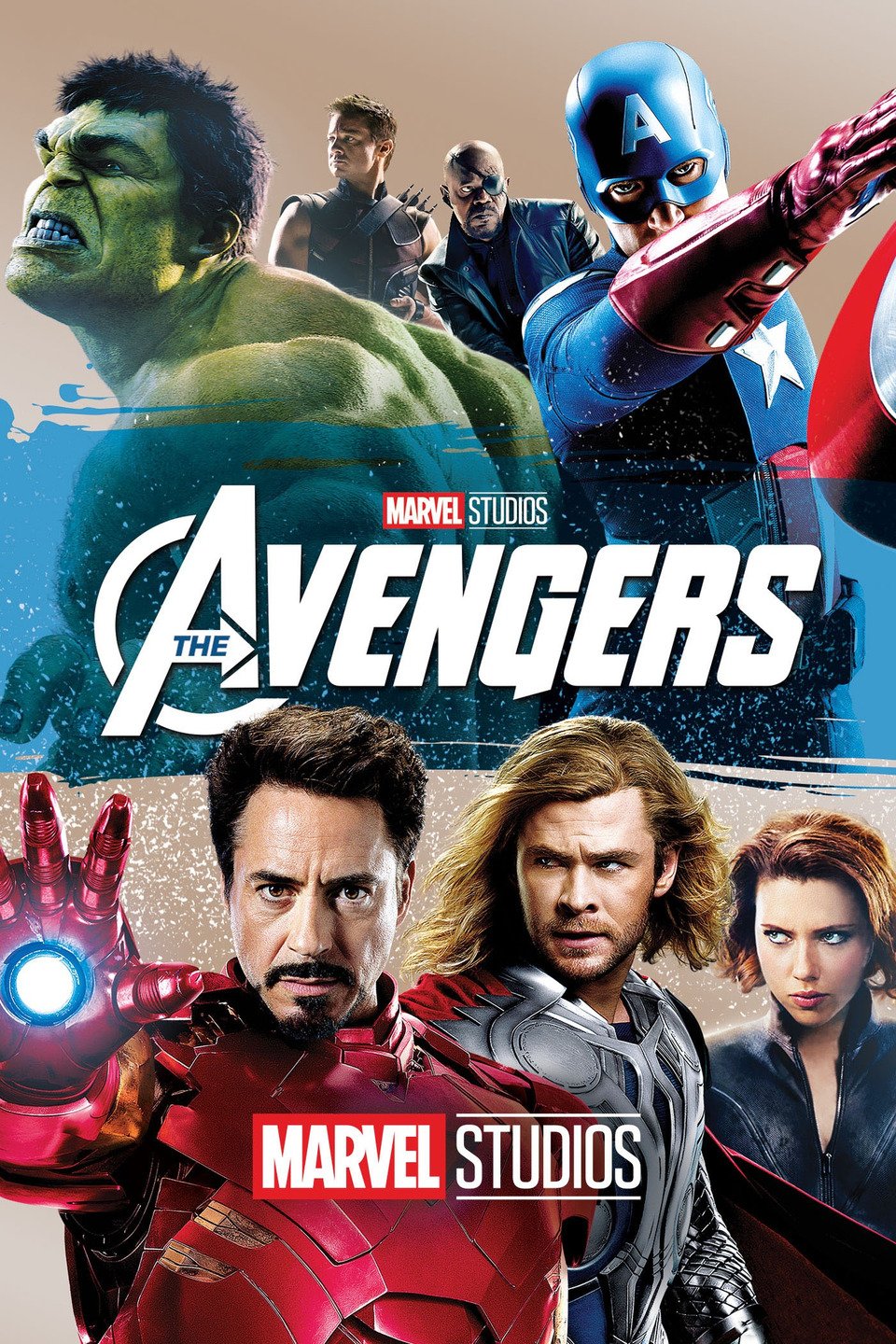 Could Wanda have unintentionally (or intentionally?) caused a similar effect on herself? Is she under a delusion of her own creation? Did she create the thing she dreads?
Overall, I liked the sitcom format of this week's episode the least of the three. However, I adored the big reveal at the end and the theme song at the beginning.
I'd give this episode an A-.
Thanks for visiting MarvelBlog.com! Want to go to Disney? For a FREE quote on your next Disney vacation, please fill out the form below and one of the agents from MickeyTravels, a Platinum level Authorized Disney Vacation Planner, will be in touch soon!