Limited Edition WandaVision MagicBands Just Released at Disney Springs
Today, MarvelBlog.com sleuths uncovered an exclusive must-have at Marvel Superhero Headquarters today in Disney Springs. Check out these brand new Limited Edition WandaVision MagicBands available while supplies last!
(BTW… WandaVision spoilers may appear here through Season 1, Episode 6)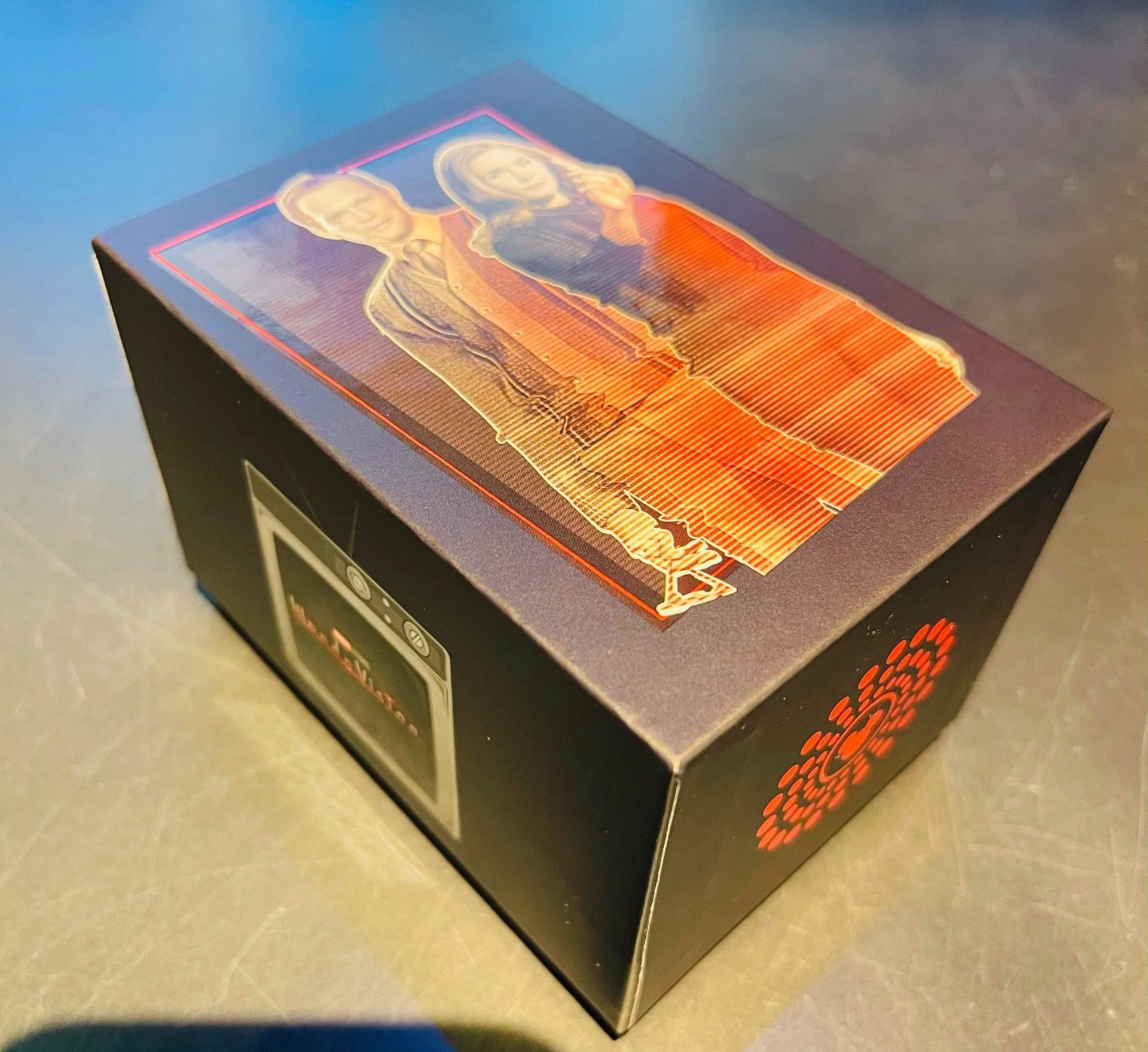 Only 1000 of these puppies have been made, so you best get over to Disney Springs in a jiffy! The iconic romance of Wanda Maximoff and Vision (our favorite vibranium synthezoid) have appeared in a strange world crafted by Wanda herself, but now, they come together to grace our wrists with the magic of Disney.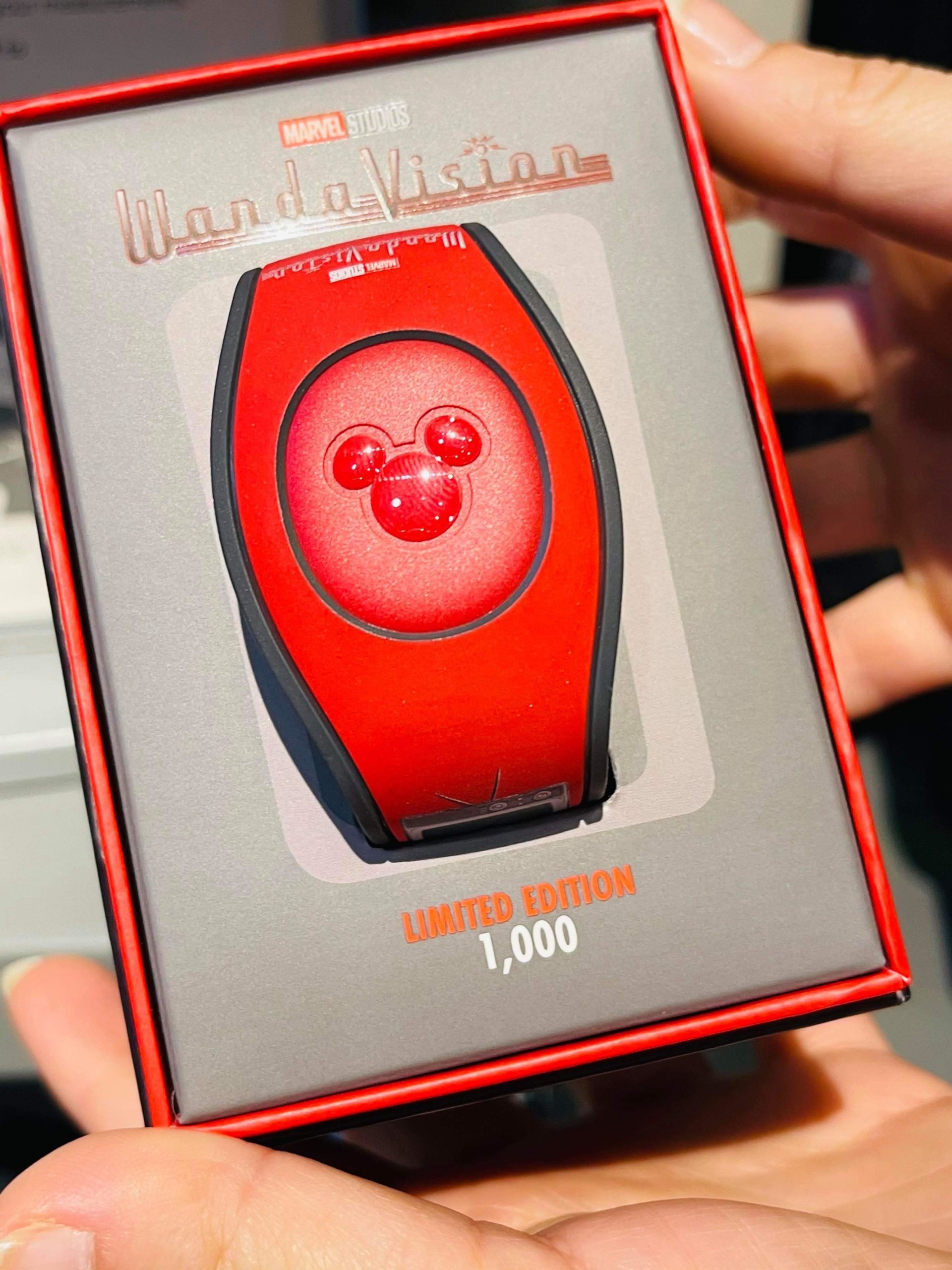 Each band features a solid red background with the show title and TV antennae visible from the top. The magical Mickey icon also has some pizazz added in the form of stars or possibly the "TV fuzz" often seen at the edge of the hex, in the credits, and on the TVs seen in the SWORD emergency ops center.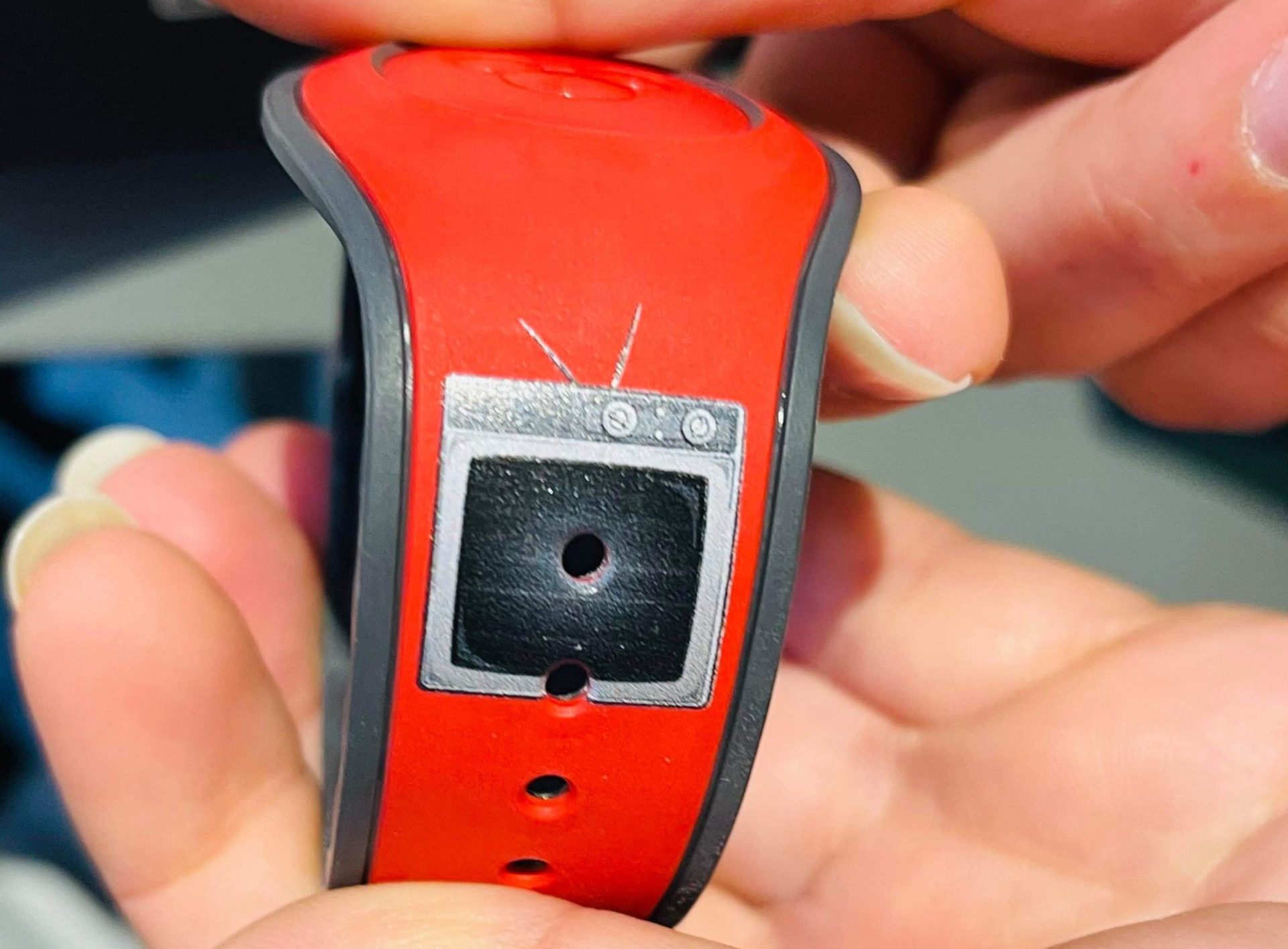 WandaVision is hot right now. It's a show that is mysterious, hilarious, and pays homage to decades of TV. So far, we've seen episodes that resemble iconic shows from the 50s, 60s, 70s, 80s, and 90s. Because of that, we know that these 1000 MagicBands won't last.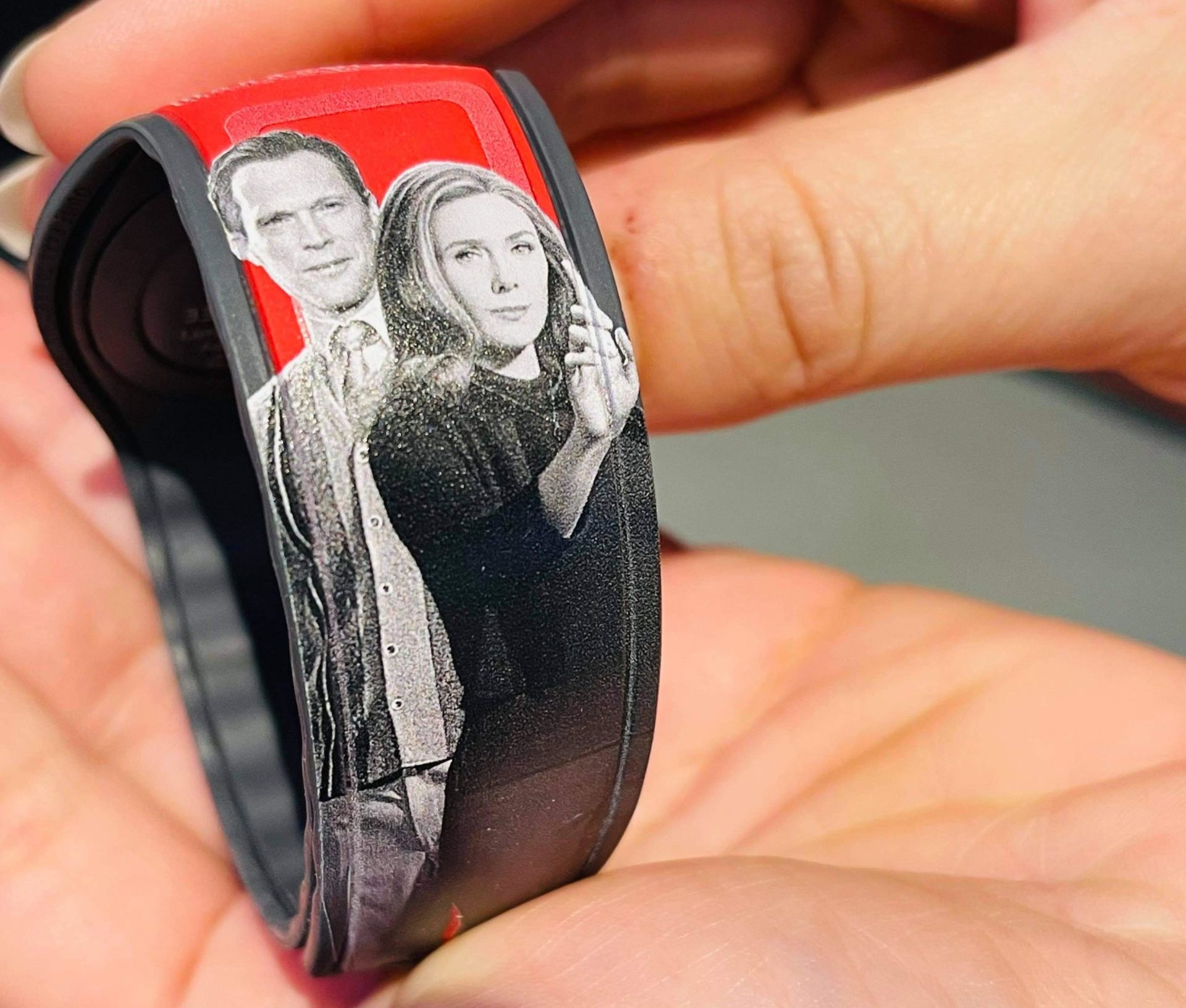 MagicBands are basically you all-in-one access to park tickets, charging privileges, your resort hotel room, PhotoPass+ Photos, and more. Now with Wanda and Vision by your side, you can feel extra magical when you tap to unlock your next adventure.
These 1000 limited edition WandaVision MagicBands are only available at Disney Springs in Florida at the Marvel Superhero Headquarters store. They retail for $34.99. Keep an eye out for the next three 1-hour episodes of WandaVision on Disney+.
Are you ready to unlock your next adventure? Fill out the form below or send me an email for a FREE, no-obligation quote to book your Disney vacation. 
As an agent with MickeyTravels (a Platinum Earmarked Agency), I will be on hand to help you with everything from finding your perfect package to reserving dinner plans, and I offer free rate monitoring to ensure you are receiving the best deals available from Disney. 
I work with all Disney Destinations and destinations outside of Disney. Best of all, my services are absolutely FREE. 
Get in touch via email at Tori@MickeyTravels.com or calling 336.345.9889. Also, make sure to follow along with my Facebook page for all things Disney!