Ms. Marvel is Headed to Thailand
Once filming wraps in Atlanta, Ms. Marvel is headed to Thailand for more shooting, reportedly. Speculation started swirling on Sunday online suggesting that at least part of the Ms. Marvel team is packing for Bangkok in March.
Since this is still rumor, it's not clear how much of the cast and crew will be trekking across the world to Thailand, or how that is going to influence the storyline. Silver screen sleuths of Murphey's Multiverse confirmed the scoop first announced by @Atlanta_Filming photojournalist and set stalker.
BREAKING: 'MS. MARVEL' will continue production in Bangkok, Thailand. 🚨

Filming will begin in March. pic.twitter.com/9Epj9fQSIM

— cosmic (@cosmic_marvel) February 21, 2021
Details about the Ms. Marvel are still really fuzzy. We do know Kevin Feige announced she'd share the big screen with Captain Marvel herself and Monica Rambeau in Captain Marvel 2. Other than that, a couple leaks of costuming from the sets, and a few casting announcements, we're still completely in the dark.
What we do know… Disney+ series have been a hit since the streaming service launched with a bang in November 2019. Show after show has become a hit in both the Star Wars and Marvel fandoms. (Hello, anyone out there watching WandaVision, we know, we all are.)
Speaking of Monica Rambeau, is there a possible link from Kamala Khan/Ms. Marvel, to Captain Marvel/Carol Danvers, to Capt. Rambeau and Wanda Maximoff? Do you have any MCU theories about how Ms. Marvel will shape her corner of the multiverse? Share them below.
Character co-creator Sana Amanat might be a little biased, but I think her words ring true here:
She's grown so much in the last four years and the diversity of our fanbase alone is so impressive. They all love Ms. Marvel. It goes to show we have a really great story with great creators. I think it's incredibly important that we tell young women and young girls that they have this incredible power within themselves, and that they have heroes out there [who] … they can look up to, especially in these times.
What we here at MarvelBlog are excited for is a new superhero from a different background, with different life experiences, that still has a universal story to tell. We imagine her story will run parallel to the coming of age archetypes like Peter Parker, Hercules, and Harry Potter.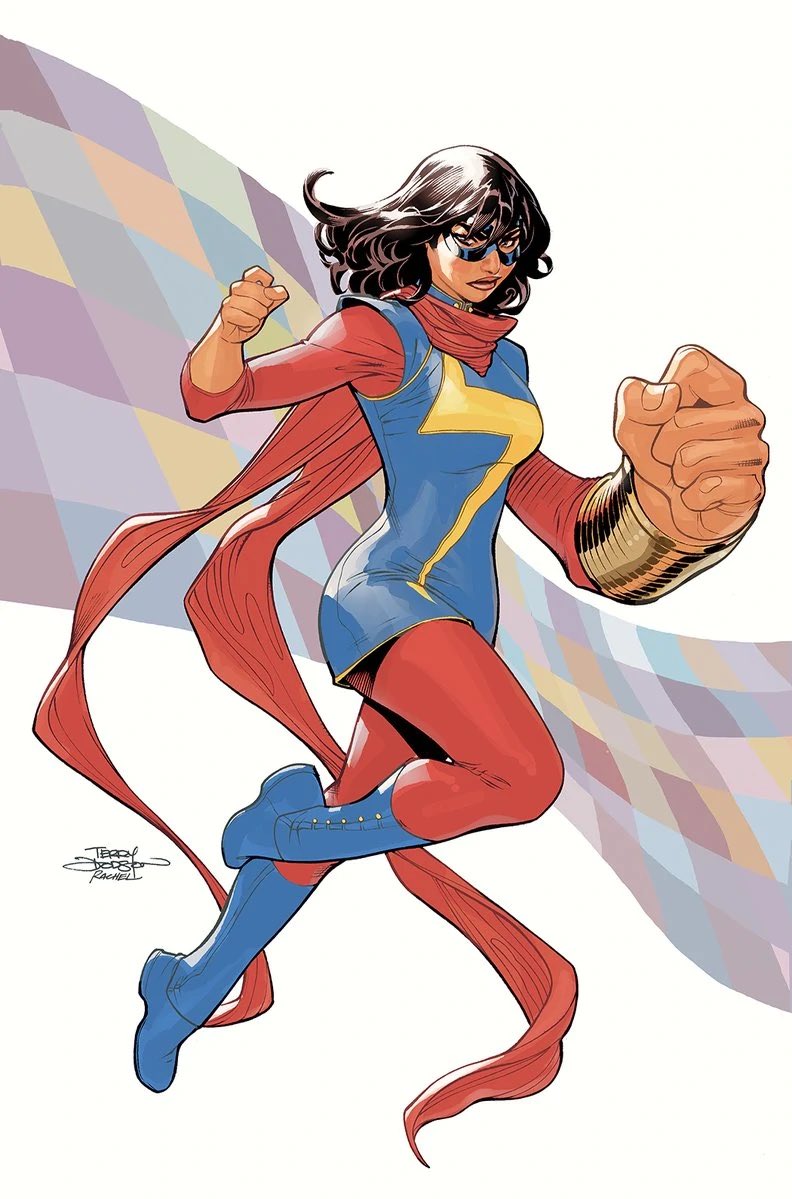 But we can't wait to see how a young lady from a Muslim backgrounds goes through different struggles that might not be so different from the archetypes of old. How might Ms. Marvel heading to Thailand work into her struggles, her triumphs, and lessons she learns? Again… we're still waiting for more nuggets so we can speculate even more!
No release date for Ms. Marvel yet, but keep an eye on MarvelBlog for the latest updates, speculations and rumors to come! Ms. Marvel is expected to his Disney+ later this year.
Let's start planning your next Disney vacation! As a Platinum Disney Vacation Planner, my goal is to help you plan the Magic your way. I create customized itineraries, monitor for discounts for your vacation, you don't pay a dime extra for using my services! 
Feel free to reach out at 336.345.9889 or tori@mickeytravels.com or join me on Facebook!