MarvelBlog News for June 28, 2021
This week, we talk about Loki's sexuality, Marvel's Jurassic ideas, the new Shang-Chi trailer, and more!
Welcome to the Savage Land!
We've had so much news lately that I've fallen behind on upcoming Marvel rumors.
The latest of them is probably the most compelling of them all. Imagine the MCU going Jurassic!
Let me backtrack a moment to explain an old Disney concept. The theme parks and rides at Disney theme parks consist of many established concepts.
You'll find resorts that look like the South Seas, Key West, random beaches, and even the boardwalks of yore.
Disney does this to create a one-stop shopping destination of a kind. In this place, you can build your own vacation adventure based on personal preferences.
The MCU has adopted that approach, which isn't a surprise given that Disney owns it.
For example, Loki is a time travel mystery, while the upcoming She-Hulk is a legal comedy akin to Ally McBeal with some Parks and Rec thrown in.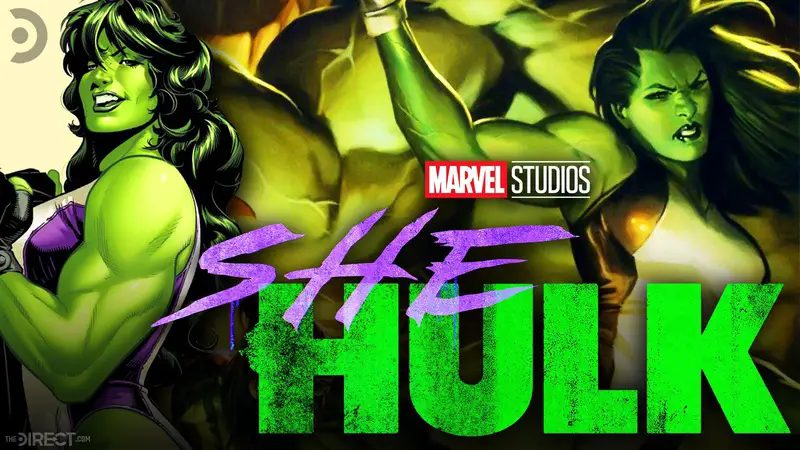 Marvel movies have similarly explored big ideas from the comics and from history. I'm talking about Civil War and Ragnarok as examples.
Now, the MCU is ready to branch out and explore themes that have proven popular for other franchises.
To wit, one of the most successful recent movies was Jurassic World, along with its less-heralded sequel, Jurassic World: Fallen Kingdom.
Disney and Marvel know how much these dinosaur movies have earned, which explains why there was once a movie called Disney's Dinosaurs.
Marvel even comes with some backstory that aligns perfectly with this thought process.
Yes, according to insiders, the Savage Land is in play for an upcoming film, one that would presumably feature Ka-Zar and Sauron.
I guess Devil Dinosaur counts as a possibility, too. Marvel could do a LOT with this!
What's the Savage Land?
Do you subscribe to Disney+? If so, I strongly encourage you to watch season three episodes of X-Men: The Animated Series.
In Savage Land, Strange Heart, the superheroes travel to the Savage Land, where they encounter dinosaurs and other extinct creatures.
You'll understand the appeal of a Marvel story predicated on this premise.
In 2015, Marvel introduced an instantly popular comic called Moon Girl and Devil Dinosaur.
In this story, Moon Boy dies horribly but not before getting his trusty dinosaur to promise revenge.
Enter the dinosaur's new friend, Moon Girl, an Inhuman who randomly…switches consciousness with it.
Yes, the girl will sit in class and suddenly freak out because she thinks she's a dinosaur under attack in the Savage Land.
Meanwhile, I presume that Devil Dinosaur learns about multiplication tables and whatnot.
Anyway, the point is that Marvel has enjoyed playing in the sandbox of the dinosaur age. A full-fledged movie with this setting could do very well.
After all, Forgotten Kingdom absolutely sucked, but it still earned $1.3 billion!
Marvel could have its choice of characters appear from the MCU while bringing in the new batch.
More importantly, we'd get Marvel's version of CGI dinosaurs!
The Long-Awaited Loki Reveal
Since day one of Loki's arrival in the MCU, fans have pressed Marvel to address the character's sexuality.
In the comics, the character is both genderfluid and bisexual. As an antagonist in the MCU, Loki had never had a significant other, though.
In fact, Loki's idea of a date appears to be getting everyone to bow to him, as we watched happen in The Avengers.
However, when Kate Herron joined the Loki television series, the director apparently had a specific goal:
From the moment I joined @LokiOfficial it was very important to me, and my goal, to acknowledge Loki was bisexual. It is a part of who he is and who I am too. I know this is a small step but I'm happy, and heart is so full, to say that this is now Canon in #mcu #Loki 💗💜💙 pic.twitter.com/lz3KJbewx8

— Kate Herron (@iamkateherron) June 23, 2021
Fittingly, the confirmation occurred during Pride Month and is now canon in the MCU.
So, that's two reveals about Loki's sexuality in two weeks. As for other elements of the show, we will get official Loki ratings next week.
Until Nielsen publishes its data, we're in the same boat as Kevin Feige, who recently confided that he's still learning about streaming numbers.
Yes, even the head of Marvel doesn't fully understand what's a good amount of viewers to indicate streaming success.
However, Samba TV has suggested that 2.5 million people watched the Loki pilot, which is 700,000 more than The Falcon and the Winter Soldier.
Meanwhile, WandaVision "only" managed 1.6 million during the same timeframe. That's evidence indicating that Marvel shows are growing in popularity.
Hilariously, Feige offered the following quote:
"As far as I know there aren't really any Nielsen ratings (for streaming). I haven't been given any Nielsen ratings for a streaming series."
Mr. Feige, allow me to blow your mind with this link.
Marvel Miscellany
In case you missed it, Marvel unveiled the full-length trailer for Shang-Chi and the Legend of the Ten Rings. Here it is: https://www.youtube.com/watch?v=8YjFbMbfXaQ
Remarkably, the film is only about 10 weeks away from release! After having no new Marvel movies for roughly two years, we'll get two in two months!
Michelle Yeoh is doing Michelle Yeoh things. What else could you possibly need?
We're only a short time away from the scheduled production start for Blank Panther: Wakanda Forever.
The host of The Hashtag Show, someone who has gained several recent scoops, indicates that we won't get multiple Black Panthers:
I can confirm it'll be ONE Black Panther. https://t.co/r1TXm7gkGf

— Nick "Professor Hulk" Santos (@ProfHulk_THS) June 24, 2021
So, this announcement suggests that Marvel won't take the Death of Superman approach when a bunch of people pretended to be the Man of Steel.
Instead, one person will claim/hold/earn the title of Black Panther, possibly akin to what just happened with The Falcon and the Winter Soldier.
In less surprising news, Jac Schaeffer of WandaVision will do another MCU project.
Schaeffer recently signed a three-year deal with Walt Disney Studios. It would have been a serious mistake for both parties for her to stop there.
The other interesting Disney tweet suggests that the studio intentionally held out with its Eternals trailer.
Asad Ayaz, President of Marketing for The Walt Disney Studios discussed the ETERNALS teaser trailer:

He called it an early early teaser that gave away nothing about the film due to it being a special film for marvel and due to other movies and tv shows releasing before it. pic.twitter.com/tltjbp9cbi

— ETERNALS (@Eternalsupdate) June 19, 2021
Presuming this is true, we're only scratching the surface of what will happen in the film!
About Spider-Woman…
Finally, we're tracking several fascinating rumors about Spider-Woman. We recently learned that Olivia Wilde will direct the project for Sony.
According to recent rumors, this story will have no direct ties to the MCU! Instead, it'll exist entirely within the Sony Pictures Universe of Marvel Characters.
Also, the character will allegedly be Jessica Drew, which is the choice Sony SHOULD make.
However, several other Marvel characters have appeared as the character, a list that even includes Gwen Stacey. So, there was at least some question.
Presuming these rumors are true, which is always dicey, Sony will claim Spider-Woman and Jessica Drew entirely rather than sharing the character.
That's a bummer.
Thanks for visiting MarvelBlog.com! Want to go to Disney? For a FREE quote on your next Disney vacation, please fill out the form below and one of the agents from our sponsor MickeyTravels, a Platinum level Authorized Disney Vacation Planner, will be in touch soon!