5 Things You Should Know about Spider-Woman
If we dissect the past 50 years or so, Peter Parker and his web-slinging alter ego are a big piece of the pop culture pie. From the 70's to present, there have been more than enough comics, movies, shows, and spinoffs to adequately tell his story. Now it looks like Marvel is clearing the cobwebs off one of his less well known costars: Spider-Woman. She's never had her story told on the big screen, but that may very well change soon. Here are five things you should know about Spider-Woman.
We recently told you about Olivia Wilde signing on with Sony as a director for a (speculated) Spider-Woman film. We don't yet know which heroine Wilde will choose to showcase in the upcoming film, but she could choose from Gwen Stacy, Mary Jane Watson, or Jessica Drew.
Jessica Drew is the original lady web-shooter from the 1977 Marvel Spotlight #32. Some diehard fans are hopeful that Jess will get her chance on the big screen. These five basic facts will help you string together the web of her story and decide for yourself.
1. Her Father Gave Her Spider Powers
Spider-Woman was born Jessica Miriam Drew in London England. Her parents were scientists who's HYDRA-funded research led to her arachnoid abilities.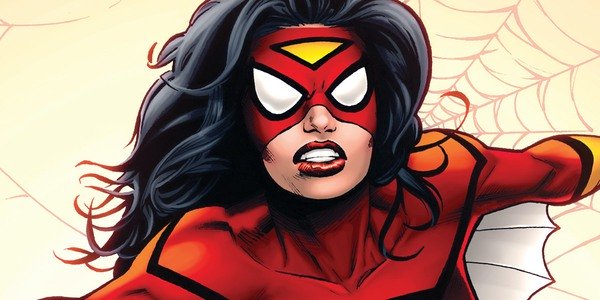 After a lethal uranium exposure, Jessica's father Jonathan attempted to cure her with a dose of irradiated blood from a mixture of rare spiders. When that didn't seem to work… Jonathan's research partner placed Jessica in a genetic accelerator.
The accelerator kept Jessica alive, but instead of speeding her healing, it slowed down her aging. Decades after being induced into a hibernation-like state, she emerged as a teenager with some extraordinary abilities.
2. Spider-Woman is stronger than Spider-Man
Yes, Jessica Drew can shoot web, she has the classic Spidey-Sense tingles, but she also has powers that Spider-Man does not, like the bio-electric blasts she calls Venom Blasts. These are similar to some of Miles Morales powers.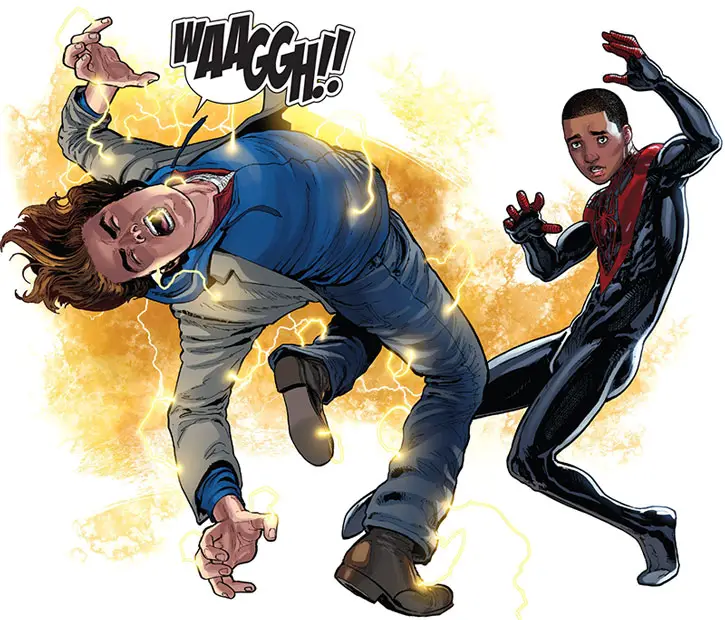 Another unique power is her pheromones… these can make people want to come near, or repulse them away from her. This ability started out as a little harder to control. Imagine the blunders we might see on screen while Drew learns to master it!
3. Former HYDRA Assassin
So Jessica Drew became Spider-Woman because of HYDRA funded research. After she woke from genetic accelerator, she was brainwashed by HYDRA.
Under the codename Arachne, she became a fierce weapon and assassin. She's even seen attacking Nick Fury on the cover of her first comic.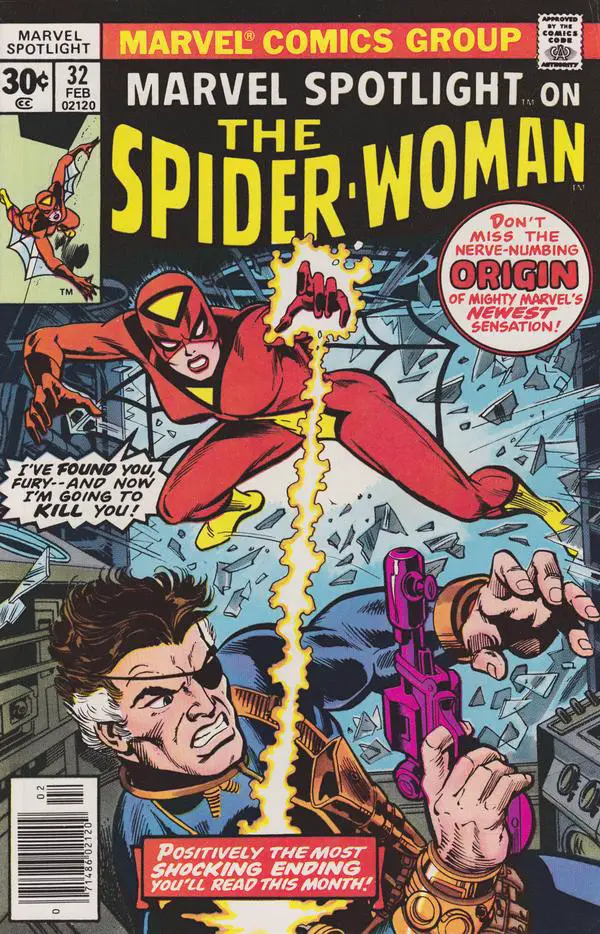 Turns out this is her first and only (failed) mission for HYDRA. After rebelling against her brainwashing, Arachne breaks free from HYDRA and uses her powers for good as Spider-Woman.
4. Spider-Woman's Son Born with Spider Physiology
In one possible timeline, Jessica Drew's son Gerald is born during a Skrull invasion in an alien hospital located in a black hole. He's got nearly identical powers to mom—climbing walls, venom blasts, etc.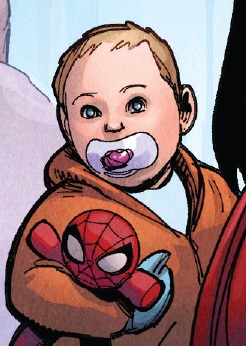 He's a pretty strong infant too and gives Carol Danvers/Captain Marvel meets her match with him. As an infant, he has about as much control of his powers as he does his bowels… but we'd love to see him grow into another Spider-Hero that will make mom proud.
5. An Allergy to Flerken
Spider-Woman doesn't have many weaknesses aside from a fear of rats, but she does have an unusual allergy.
Remember Goose from the 2019 Captain Marvel film? He might looks like an average feline, but he's really a Flerken that has crazy-scary tentacles hidden inside his mouth. He even turns out to be behind Nick Fury's need for an eye patch.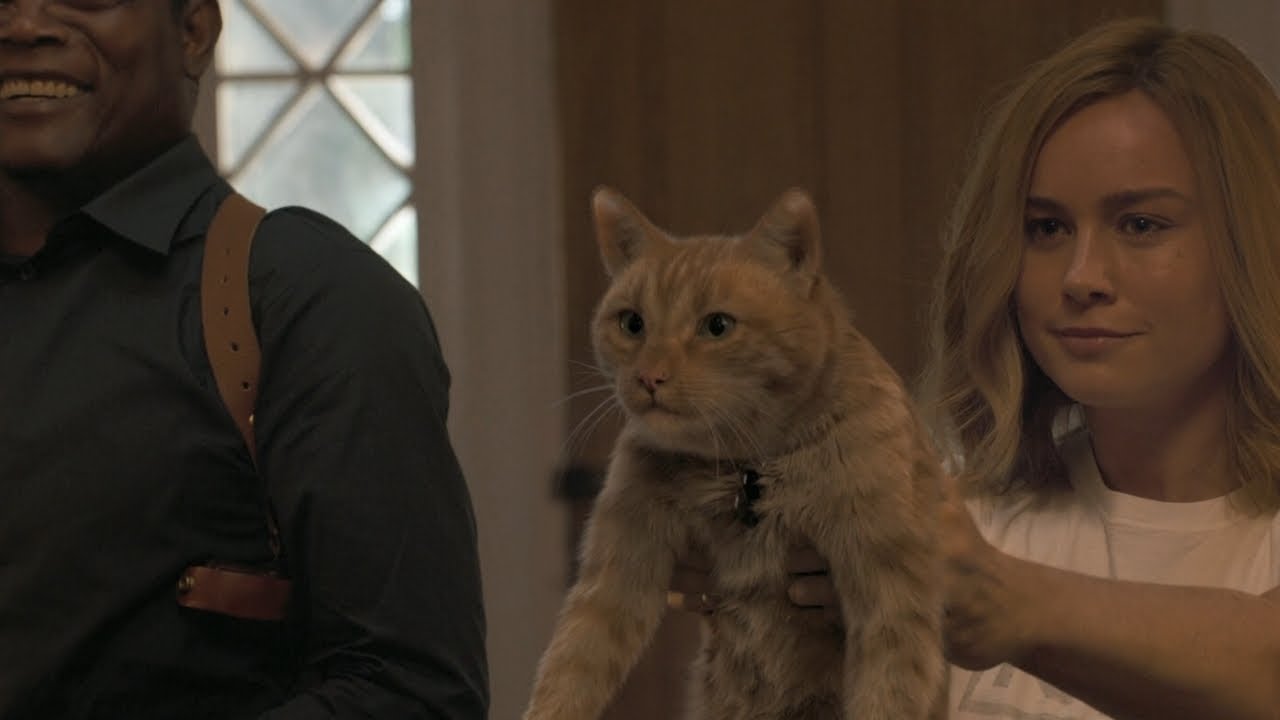 Goose becomes Carol Danvers pet. That's unfortunate for Jessica Drew due to her unusual allergy to the species. This little-known fact (along with the bouncing spider-baby) makes us at MarvelBlog want to see a Captain Marvel/Spider-Woman crossover.
What do you think?
Do these 5 facts you should know about Spider-Woman make you excited for a possible Jessica Drew centric story? Or are you still keen on a Spider-Gwen movie? We're excited to see what Olivia Wilde comes up with at the helm of this (still alleged) Spider-Woman movie. Let us know what you think in the comments and stay tuned to MarvelBlog for more Spidey-Updates!
Let's start planning your next Disney vacation! Crowds are at a historic low, safety is at an all time high, and that makes NOW a great time to visit the parks. As an Authorized Disney Vacation Planner, my goal is to help you plan the Magic your way. I create customized itineraries, monitor for discounts for your vacation, you don't pay a dime extra for using my services! Please feel free to reach out at 336.345.9889 or tori@mickeytravels.com or join me on Facebook!