New Amazing Spider-Man Team Swings into Marvel Comics!
In an article posted to the official Marvel website on June 24th, 2021, some of the members of the new creative team for the ongoing Spider-Man title at Marvel Comics were revealed! The hugely popular series will feature a rotating team that includes Zeb Wells, Kelly Thompson, Saladin Ahmed, Cody Ziglar, and Patrick Gleason.
One More New Day
This new era begins in Amazing Spider-Man #75, arriving in October 2021. The new team will come with some changes for the title: for one thing, instead of being a twice-a-month comic, Amazing Spider-Man will now be published three times a month.
Last week, Marvel announced that Nick Spencer's ongoing run on Amazing Spider-Man would soon be coming to a conclusion. Now, we know who will be Spider-Man's "Guys in the Chair" when it comes to the new series, and this lineup couldn't be more exciting!
First of all, Wells has already been laying the groundwork for the story, and Marvel Editor Nick Lowe says that they pulled together a team that will add narrative velocity to Peter Parker's decades old story, saying:
When Zeb Wells started building this story it became apparent that it needed a narrative velocity and a team of the best of the best to make it happen. So we gathered some of the greatest writers and artists in comics to join us and the story got even better and bigger and more surprising.
As Marvel Comics readers are already aware from their work on various outstanding titles, both Thompson and Ahmed are All-Star writers. Ziglar is new to Marvel Comics, but he worked on both Rick and Morty and the upcoming She-Hulk show on Disney+, so there's no doubt that he can handle both great power and great responsibility. And while Gleason has honed his chops over at the Distinguished Competition, he's ready to thwip up some incredible art with Spidey!
Amazing Spider-Man Beyond
Can't wait to see what's around the corner for the Web-Head? On August 14th, 2021, head to your local comic shop and get your sticky fingers on Free Comic Book Day 2021: Spider-Man/Venom!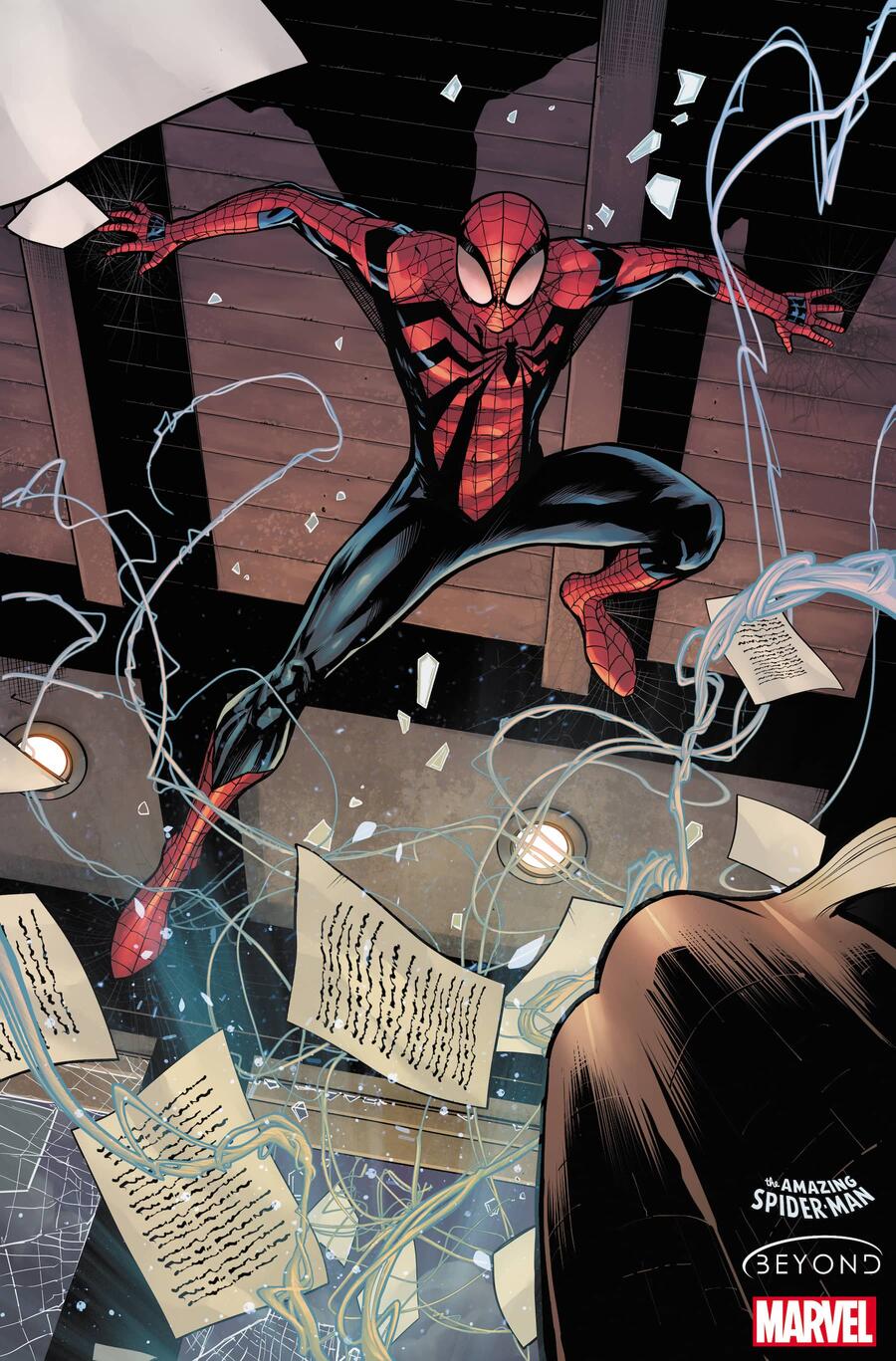 Will you be swinging  by your LCS to pick up a copy of FCBD 2021: Spider-Man/Venom? How about Amazing Spider-Man #75 when it arrives this autumn? Let us know what you think in the comment section, Marvel Blog True Believers!
Thanks for visiting MarvelBlog.com! Want to go to Disney? For a FREE quote on your next Disney vacation, please fill out the form below and one of the agents from our sponsor MickeyTravels, a Platinum level Authorized Disney Vacation Planner, will be in touch soon!