REVIEW: The Never-Ending Battle Continues in U.S. of Captain America #5
In The United States of Captain America #5 by Chris Cantwell, Dale Eaglesham, Matt Milla, and Joe Caramagna, with a main cover by Alex Ross, we get the conclusive chapter in this mini-series, featuring a climactic battle that underscores how important it is that everyone works together to preserve the idea of America!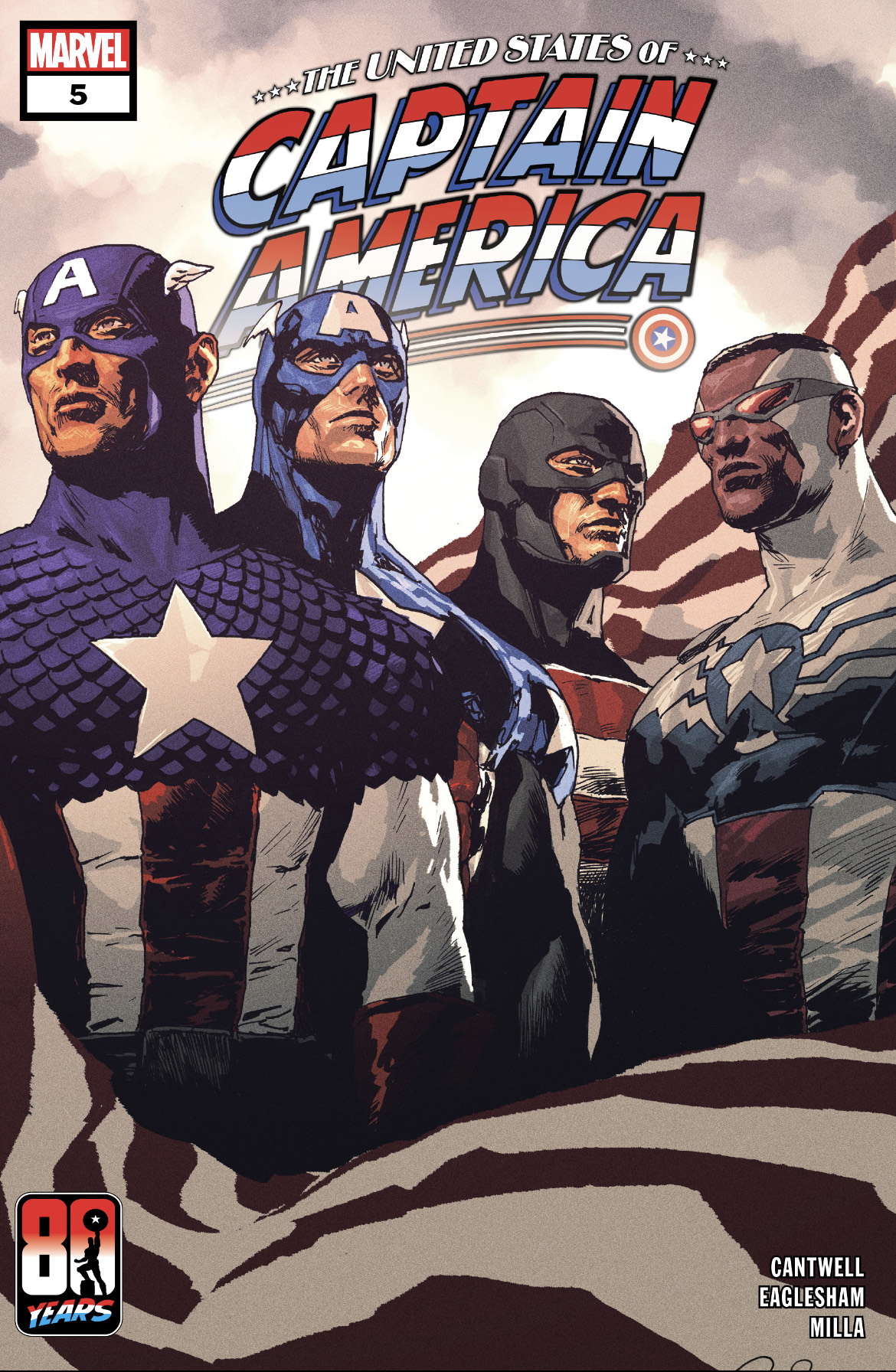 The United States of Captain America #5
In this issue, the story that has been ongoing in The United States of Captain America comes to a conclusion.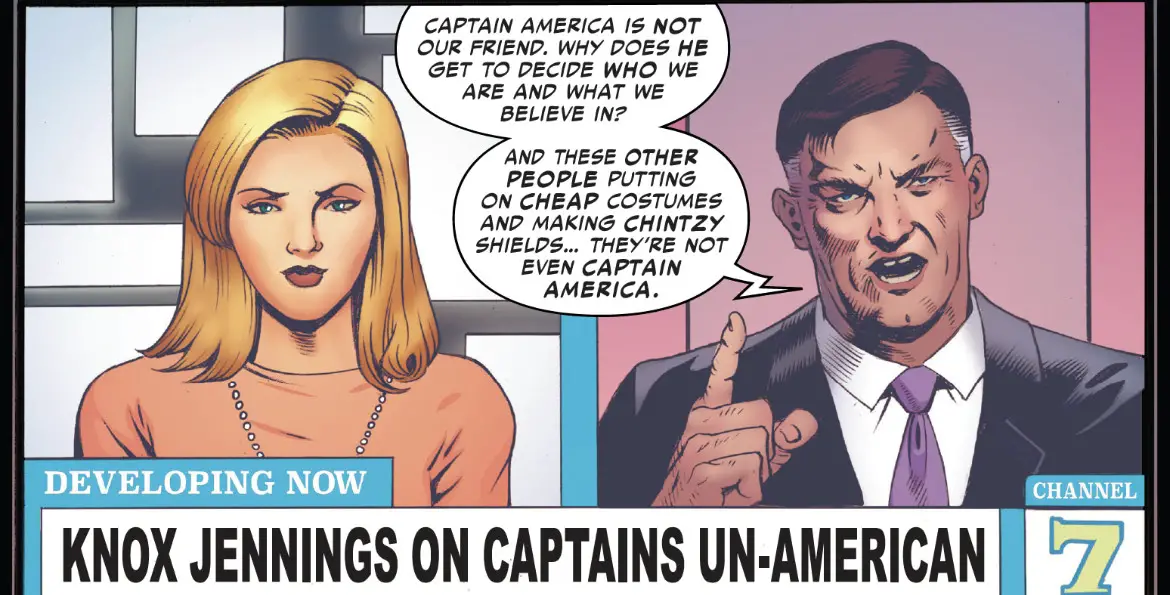 One of the things I liked best about this issue was the fact that the big bad was revealed to be a TV demagogue. These real-life supervillains are some of the most corrosive people on our planet, and to see the comic acknowledge this by including this personality type as an antagonist against Cap was a highlight – especially since the aforementioned real-world TV demagogues already rallied against this miniseries (please see fellow Marvel Blog writer Greg Silber's Silber Linings column "Fox News doesn't get Captain America" for more on this).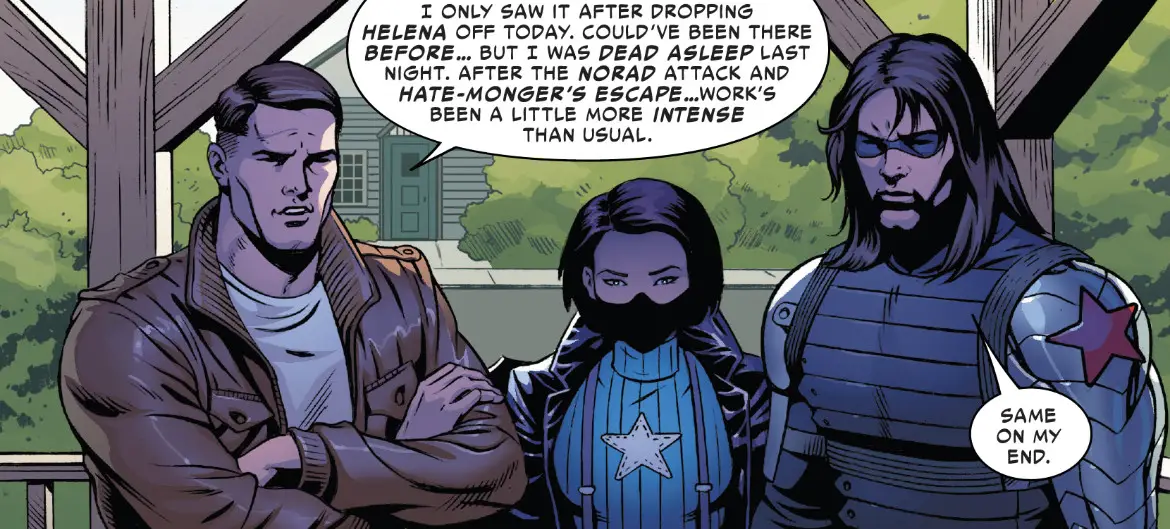 This issue did a good job of tying up the plot lines that were introduced over the course of the five issues of this series. I especially think that this series will work well as a trade paperback, considering the fact that the "in-between" chapters, which offer short backstory tales on the new Captains America, will work well when you read them all at once!
Oh Captains, My Captains
Did you get the chance to pick up one (or all) of the issues of The United States of Captain America? Which one of the newly introduced Captains was your favorite? Do you hope that we'll see more of these characters in the future?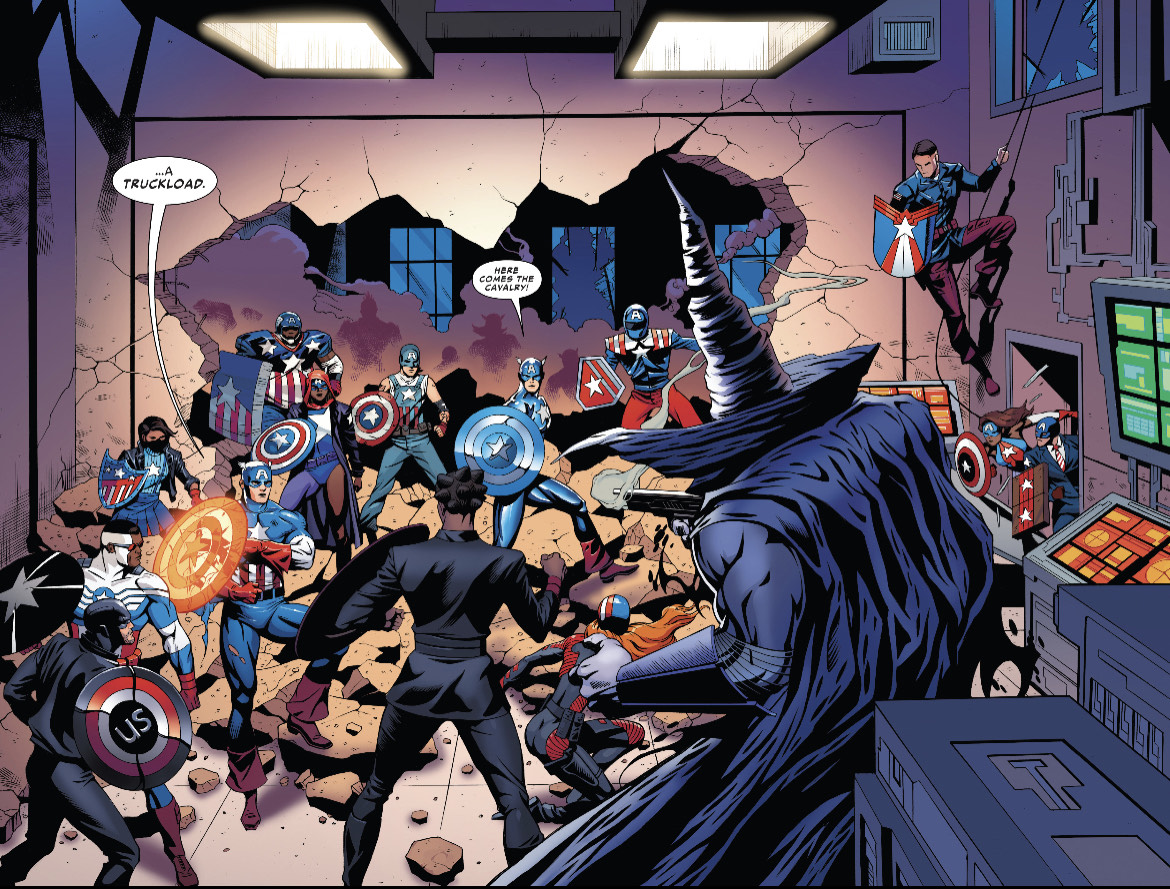 We're waiting to hear from you, Marvel Blog True Believers! Let us know what you're thinking in the comment section.
Thanks for visiting MarvelBlog.com! Want to go to Disney? For a FREE quote on your next Disney vacation, please fill out the form below and one of the agents from our sponsor MickeyTravels, a Platinum level Authorized Disney Vacation Planner, will be in touch soon!