REVIEW: I Melt For You in Darkhold: Iron Man #1
The spooky season is upon us, Marvel Blog True Believers, and if you're looking for a familiar character in a horrifying situation… consider Darkhold: Iron Man #1 by Ryan North, Guillermo Sanna, Ian Herring, and Clayton Cowles, with a main cover by Valerio Giangiordano & Romulo Fajardo Jr.! In this creepy and morbid story, you get to find out what transpired to create the goopy Iron Man we met in the panels of Darkhold: Alpha #1!
I Am Melting Man
In Darkhold: Iron Man #1, we learn all about why Iron Man is kind of… melting out of his suit in that first issue! It turns out that the answer is just as horrifying as you might imagine! Writer North really knows his genre fiction, and that means that he's able to integrate the horrific sci-fi/horror elements of this story into a version of the Iron Man origin story that is somewhat familiar and somewhat horrifying).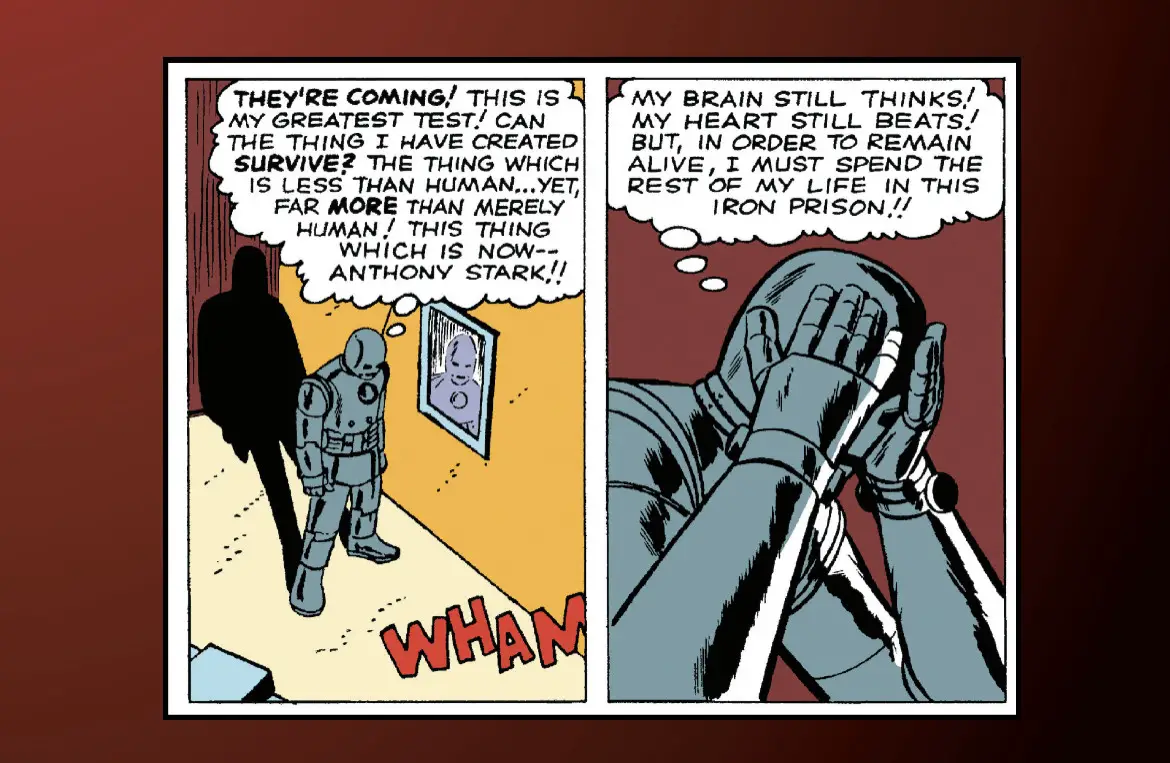 In fact, this skill in genre is part of why I have developed a conspiracy theory stating that North is writing the Lower Decks comics. Prove me wrong, universe!
Like many What If…? stories, there is no happy ending guaranteed in these Darkhold tie-in books… and that's just perfect if you are looking for a super spooky seasonal read!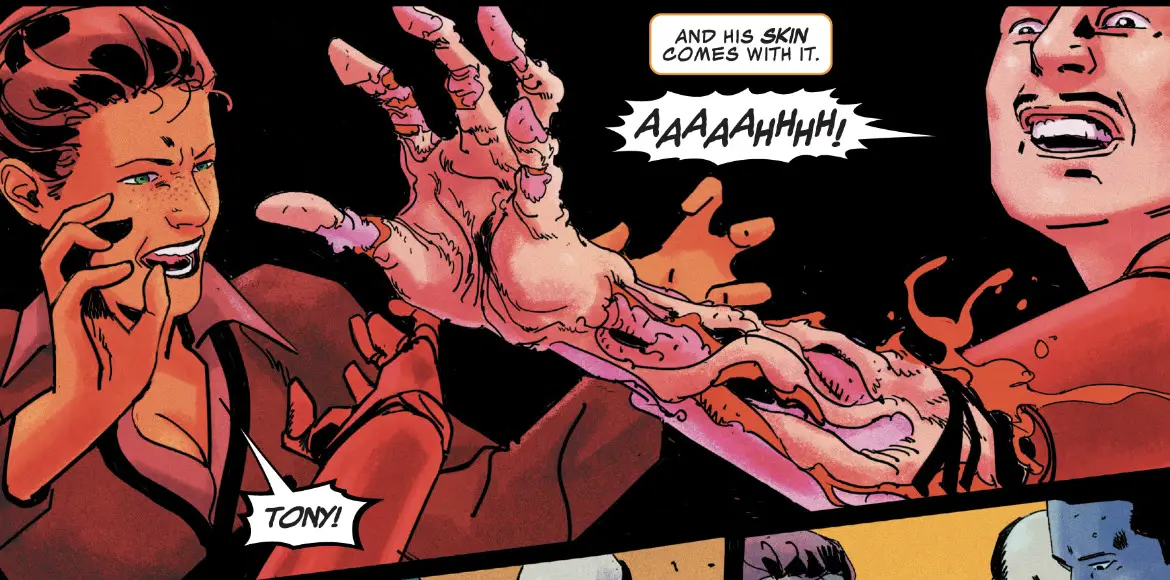 In addition to North's upsetting writing, the art in this issue is suitably horrifying! Tony Stark's melting flesh is frequently rendered in all-white, which allows your imagination to fill in the gory details… and fill them in, it will!
One thing I can say, though: this issue left me primed to read the next Darkhold tie-in, which will be all about Blade (and arriving this week, just in time for Halloween)!
Puddle Man
Have you had a chance to read Darkhold: Iron Man #1, Marvel Blog True Believers? What did you think of this horrible version of one of the most famous of Earth's Mightiest Heroes? Will he be de-gooped by the end of the story?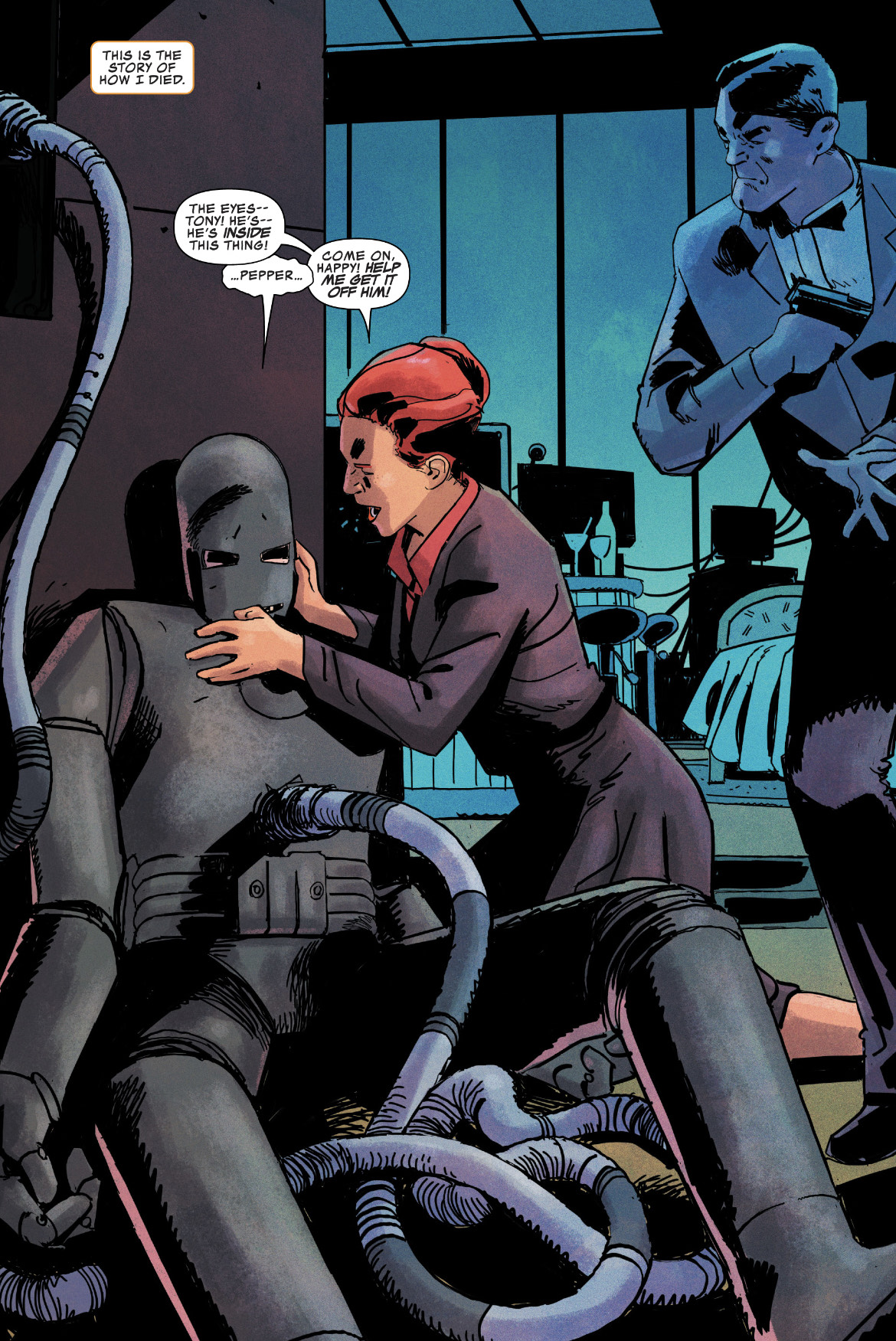 We want to know what you're thinking! Let us know your thoughts in the comment section.
Thanks for visiting MarvelBlog.com! Want to go to Disney? For a FREE quote on your next Disney vacation, please fill out the form below and one of the agents from our sponsor MickeyTravels, a Platinum level Authorized Disney Vacation Planner, will be in touch soon!