REVIEW: "Just Rewards" in Darth Vader #17
In Darth Vader #17 by Greg Pak, Raffaele Ienco, Alex Sinclair, and Joe Caramagna, with a main cover by Aaron Kuder & Richard Isanove, we see what the next chapter is for the eponymous Sith Lord… not to mention the next step for Ochi of Bestoon!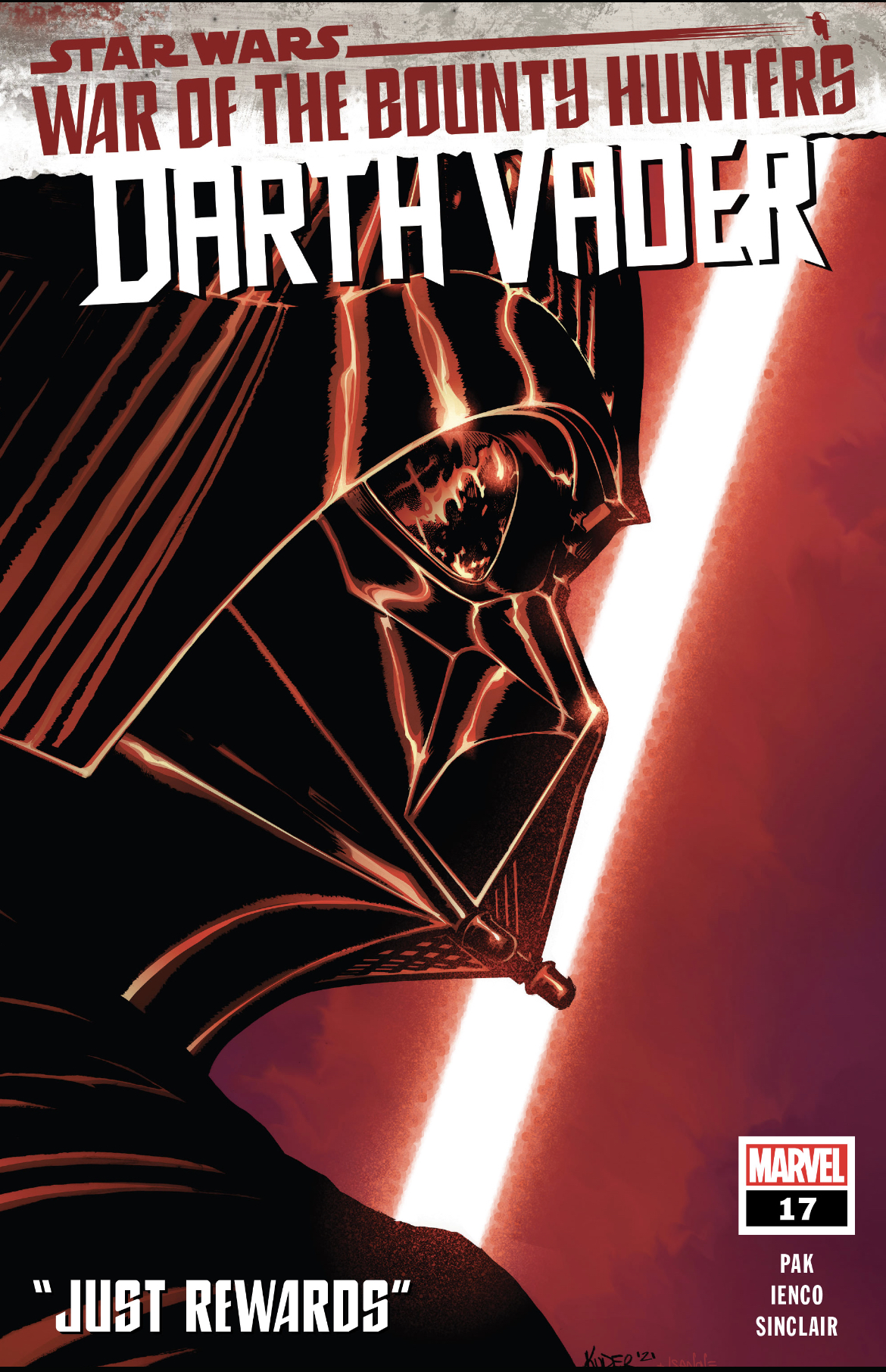 "Just Rewards"
In this issue, subtitled "Just Rewards," we pick up right where we left off: with Vader sort-of really absorbed in chasing down Luke Skywalker's X-Wing! As we've discussed many times over the course of War of the Bounty Hunters, this story takes place between The Empire Strikes Back and The Return of the Jedi. As a result, the revelation that Luke is Vader's son is still fresh in the Sith Lord's mind, and he's really determined to capture Luke and turn him to the Dark Side.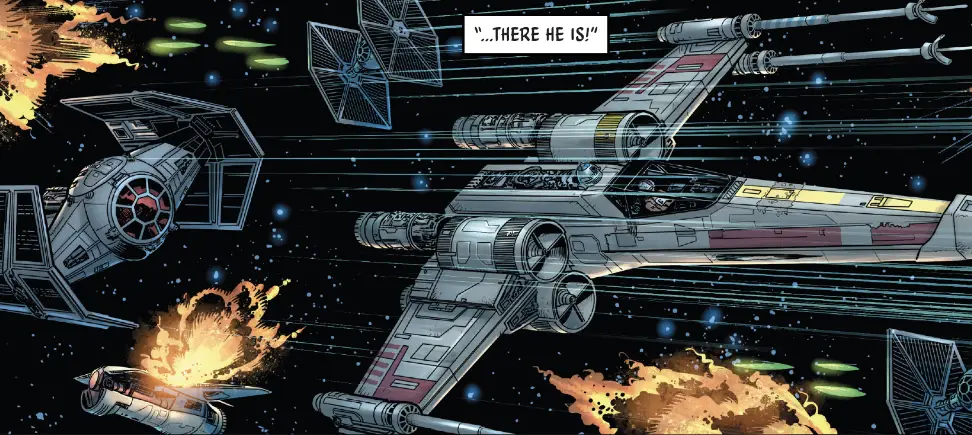 All this is playing out at the same time that the Hutts have conspired to steal Han Solo in carbonite, and the fact that Vader is distracted by his son is proving to be a problem for some of the other Imperial players! This is an interesting element of the story to see play out.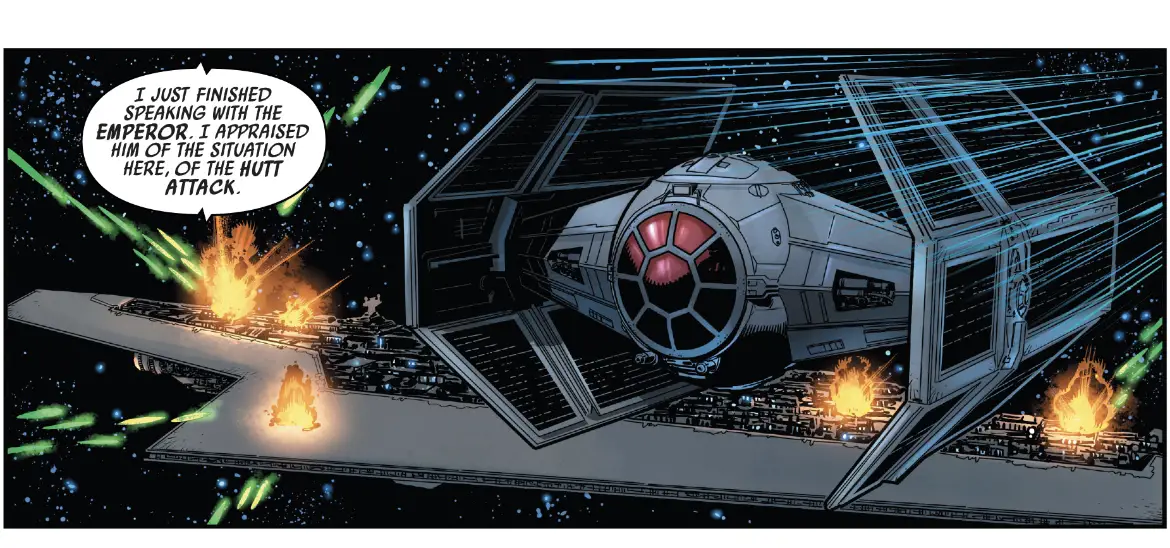 Another cool thing that happens in this story: we get to see Vader survive the destruction of a Super Star Destroyer! I don't want to spoil just how this comes to pass, but suffice to say it makes a lot of sense for a Sith to survive like this… and I would love to see something like this on-screen in a future Star Wars story.
Finally, this issue does the best job yet of teasing Crimson Reign. Just who is part of Qi'ra's cadre of loyal servants? You'll have to read to find out!

Darth Vader #17
Have you had a chance to pick up this issue yet, Marvel Blog True Believers? What do you think about the War of the Bounty Hunters as we near the conclusion?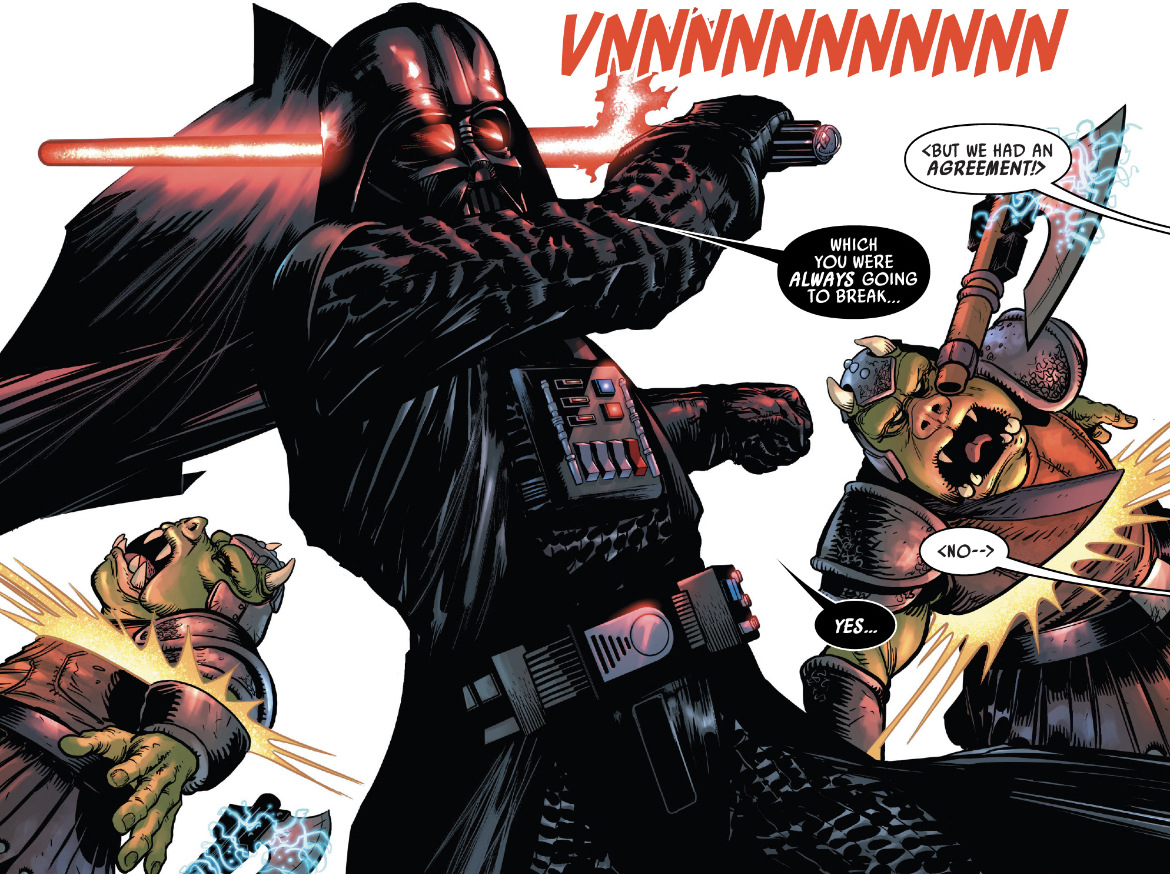 We're waiting to hear from you! Let us know what you're thinking in the comment section.
Thanks for visiting MarvelBlog.com! Want to go to Disney? For a FREE quote on your next Disney vacation, please fill out the form below and one of the agents from our sponsor MickeyTravels, a Platinum level Authorized Disney Vacation Planner, will be in touch soon!