New 'Spider-Man: No Way Home' Poster Debuts New-Look Green Goblin!
One of the MCU's most anticipated series and the third film of the Peter Parker trilogy has just released a brand new Spider-Man: No Way Home poster that debuts the new-look Green Goblin!
Fans have been speculating for months about just what will be awaiting them in theaters this December as Spider-Man: No Way Home primes for release.
With much of the theorization revolving around the rumored appearances of past Spider-Man actors- seemingly confirmed by the unlikeliest of places– what has been confirmed thus far is a film full of iconic Spider-Man villains from the characters 20-year film history.
Alfred Molinas Doc Oc was the first character we saw in full during the film's original trailer, with hints at the famed Green Goblin from Sam Raimi's original live-action Spider-Man film.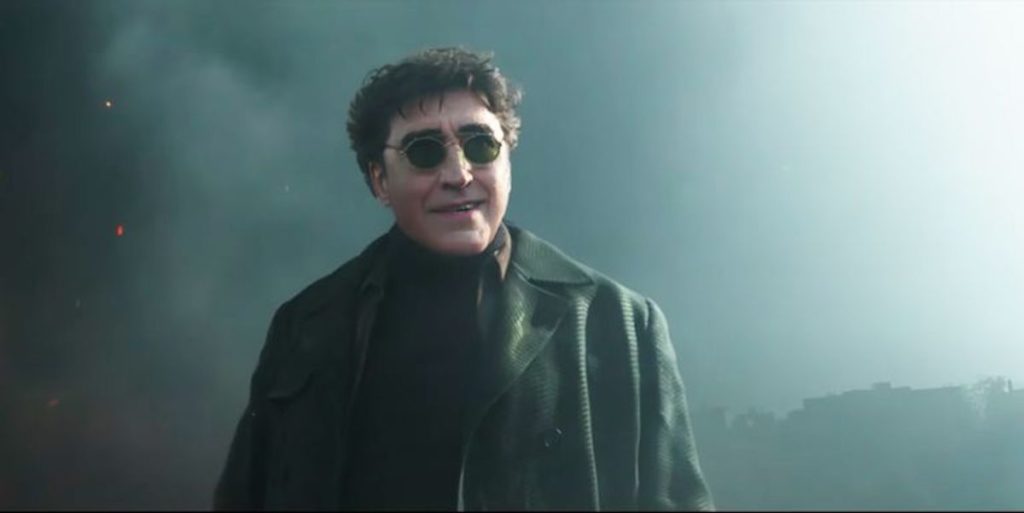 It appears as though a new Spider-Man: No Way Home poster debuts the new-look Green Goblin that is likely to go head to head with Tom Hollands Spider-Man in the upcoming film.
With famed actor Willem Dafoe reprising his role as the memorable and beloved villain, fans had seen the character show up on various posters, that verified the same Ironlike green suit that has become one of the coolest designs in Spider-Man film history.
It appears as though that won't be the final look for the film, however, as we now have our first look at a hooded version of the character that quickly showed up in the second trailer for the film.
If you watched closely in the second trailer, there was an unmasked character riding on Green Goblin's signature goblin, while heaving his signature bladed pumpkin bombs.
An enhanced image reveals that this poster verifies that the character shown is, in fact, the same Green Goblin to be portrayed by Willem Dafoe; only with a much different design.
The narrative explanation for the deisng change is likely something we won't know until the film hits theaters this December, and we cannot wait to find out; all we know, is that seeing Dafoe's menacing goblin face to face with Tom Hollands Spider-Man will be a Marvel movie moment for the ages!
Feature Image Source: Marvel Studios
Thanks for visiting MarvelBlog.com! Want to go to Disney? For a FREE quote on your next Disney vacation, please fill out the form below and one of the agents from MickeyTravels, a Platinum level Authorized Disney Vacation Planner, will be in touch soon!