MarvelBlog Retro Review: Black Panther
I've dreaded this moment since the inception of the Retro Review series.
When Black Panther debuted just four years ago, it embodied the best of the MCU.
Movie lovers instantly fell for the fictional Wakanda, a place where seemingly anything was possible.
We also loved the man who ruled it all, T'Challa, aka the Black Panther. And the actor who portrayed this character, Chadwick Boseman, became an inspiration.
I'd argue that he already had been for previous rules. Still, it's tough to argue against the raw emotional pull of this video:
Perhaps no movie in my lifetime has impacted culture as positively as Black Panther. It's bittersweet, though.
In August of 2020, Boseman died far too young at the age of 43.
Now, for the first time, I'll try to watch the movie knowing the tragedy of his early death. It's something I've avoided for more than a year.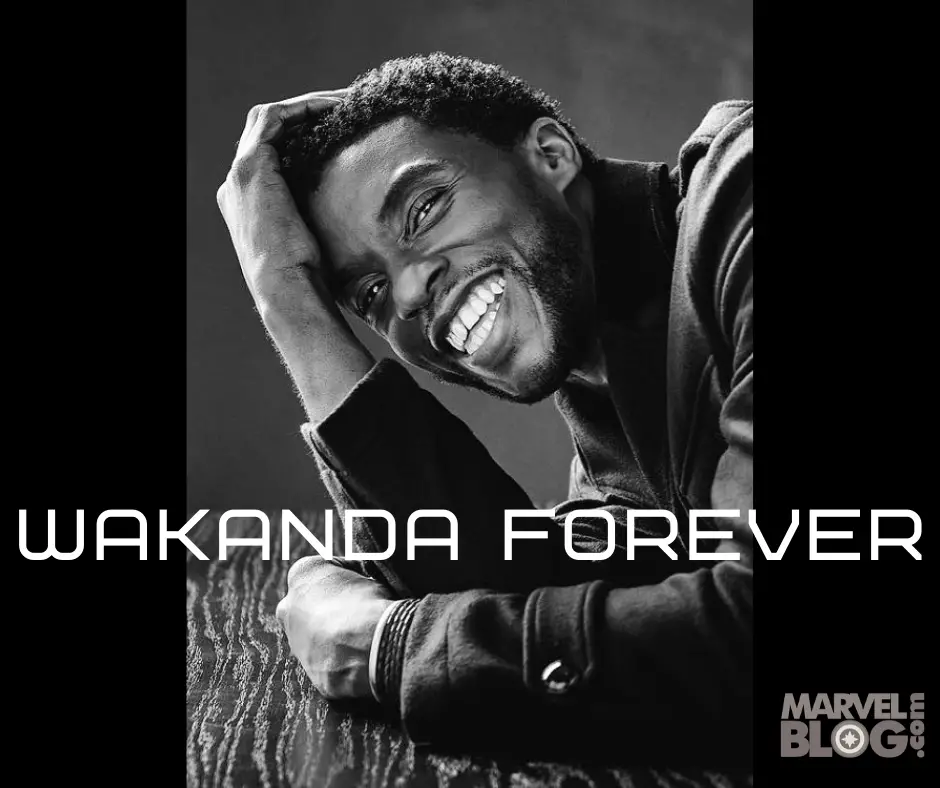 Here's a retro review of one of the crown jewels of the MCU, Black Panther, the film that comes with a side of heartache.
The Mourning After
Cruelly, the second scene of Black Panther involves a mourning son. T'Challa watches a news reporter describe the details of King T'Chaka's death.
The new king quickly involves himself in the affairs of the woman he has liked since childhood, Nakia. She works as a spy in a different part of Africa.
T'Challa interrupts her mission simply because he doesn't want to accept his coronation without her there.
Knowing that their romance will advance no further in the MCU stings quite a bit. Academy Award-winning actress Lupita Nyong'o shares excellent chemistry with Boseman.
The story utilizes Nakia's return to introduce the audience to the technological marvels of Wakanda.
Meanwhile, in plain sight, interactions between the characters demonstrate that the women of Wakanda hold much of the power in society.
T'Chaka suffers endless teasing about his interactions with Nakia. His bodyguard, Okoye, joins his mother, the Queen, and sister Shuri to taunt him.
The Forgotten Son
What I find remarkable about Black Panther is that it features arguably the best villain in the MCU, at least among standalone entries.
By now, most people accept Thanos as the main antagonist across all films.
However, Killmonger, cousin to T'Challa, proves most formidable for an ostensibly unpowered human.
Born with the name of N'Jadaka, this character lived in America all his life and earned his nickname, Killmonger, via many murders.
A decorated Navy SEAL, "Erik Stevens," switches sides as a means of locating his father's homeland.
Killmonger remembers his father dying after a visit from Wakandans, and he seeks revenge.
In a way, the movie belongs to this Wakandan more than T'Challa. Stevens pulls off the heist, betrays an ally, invades Wakanda, and becomes the ruler.
His story arc completes during the course of the film. It's well-executed and plausible from start to finish.
Director Ryan Coogler made his bones with a masterpiece called Fruitvale Station, with actor Michael B. Jordan as the star.
The two reunite here, with Jordan in the role of Killmonger. It's readily apparent the reverence Coogler holds for his friend.
In truth, I'd happily embrace the idea of Killmonger returning to the MCU as the new Black Panther in the upcoming Wakanda Forever sequel.
Jordan owns this role and possesses the needed gravitas to stand toe to toe with the impossibly noble T'Challa.
The Stars Are Out
In fact, what dazzles me with this rewatch of Black Panther is how much Marvel nailed the casting.
Even the (significant) bit part at the beginning belongs to Sterling K. Brown! Okoye, the head of the Dora Milaje, is also the female lead of The Walking Dead.
People like Martin Freeman, Daniel Kaluuya, and Andy Serkis appear in smaller roles, as does Angela Bassett as (fittingly) Wakanda's Queen.
Black Panther fills in the blanks on some lesser-known performers as well.
Letitia Wright steals her scenes in the movie to the point that many expect her to inherit the mantle of Black Panther in the sequel.
Winston Duke, who was still a year away from his role in the horror movie, Us, had only appeared in a few Person of Interest episodes and some one-off TV show roles.
Coogler took some chances with the casting. I mean, Kaluuya and Sterling K. Brown only had their careers ascend after filming Black Panther.
There's a legitimate Midas Touch element to this project. Everyone received their due reward for delivering such stellar and impactful performances.
Irreconcilable Differences
Philosophically, Killmonger and his father don't line up with T'Challa and T'Chaka.
One father left Wakanda because he believed that his country wasted the resource of Vibranium.
For this member of Wakanda's royal family, the alien metal should serve as a resource to both help the world AND rule it.
At the start of the film, his brother calls him on a crime that led to the theft of some Vibranium.
Later, Killmonger returns with a hunger to carry out his father's wishes…especially the rule the world part.
Stylistically, Black Panther does something fascinating. When a would-be King arises, he ingests an herb that grants visions.
During this trance-like state, the person can interact with their deceased loved ones.
Both sons choose to speak with their fathers, and the conversations illuminate their core differences.
Notably, Killmonger's scene matters the most, as it shows that his father's death has left him prone to the use of force to get his way.
His dead father laments that he failed to take his son back to Wakanda earlier in life, thereby saving him from this fate.
The regrets between parents and children resonate in this story, as the sins of one father impinge on the safety of all citizens of Wakanda.
Final Thoughts on a Challenging Rewatch
The frustrating part of this Black Panther re-watch stems from my adoration for the film.
The moment this title debuted on digital, I purchased it on Vudu in the highest possible quality at the time, 4K UHD (you can watch it in IMAX Enhanced on Disney+ now).
I probably watched the movie 30 times during the first year. After that, it was my go-to background film because I admired the story so much.
Now, when the film plays, my feelings are tinged with sadness. I cannot forget that Chadwick Boseman has died.
In 2008, I'd admired Boseman's role in an unheralded film called The Express and was in awe of his turn as Jackie Robinson in 42.
By the release of Draft Day and Get On Up in 2014, I was an evangelist for the actor and felt legitimate joy over the adulation he received with Black Panther.
A part of me still cannot believe that such an admirable and gifted person died so ignominiously outside the limelight as cancer sapped his strength.
Boseman appreciated the societal meaning of Black Panther as a character. He refused to allow people to see him weak so that they would remember T'Challa as strong.
His disease robbed movie lovers of dozens more remarkable performances over the next 30 years.
More importantly, it cost Hollywood one of the few unquestioned heroes among celebrities.
All these things zoom through my head while I watch the film, and yes, it distracts me from what's a cinematic masterpiece.
So, my retro review remains an A+, but it somehow hurts to watch Black Panther right now. I hope these feelings subside over time.
Chadwick Boseman is the kind of person we should all aspire to be when we grow up.
Thanks for visiting MarvelBlog.com! Want to go to Disney? For a FREE quote on your next Disney vacation, please fill out the form below and one of the agents from our sponsor MickeyTravels, a Platinum level Authorized Disney Vacation Planner, will be in touch soon!