We Have A Theory…And it May Explain The Rolex in 'Hawkeye'
Welcome to another installment of our W.H.A.T series, where we explain our favorite MCU-related theories; and this week, we may just be able to explain the Rolex in Hawkeye.
Marvel's newest series continued its fantastic run with an incredible Episode 4 that focused on elaborating on the character of Clint Barton, and the pain that has contributed to his perception of himself and what he does.
Kate Bishop sees a hero, but Barton sees a man whose entire life has been dedicated to the practice of finding bad people and hurting bad people.
In an episode that featured yet another fantastic return of a beloved MCU character, Yelena, some incredible action, and gut-wrenching emotion, Hawkeye also delivered on being wrought with mystery.
We saw Clint reach out to his wife, Laura, to get information on Jack Duquesne… And in that action, we may have been given more information on Laura Barton than first meets the eye.
We can obviously tell that the character is more than just a mother. After all, she was able to track down the details of Sloan LTD's connection to the Tracksuit Mafia, and Duquesne's role within the company.
Larua then proceeds to speak full Russian on the phone with Clint as a way to cloud the contents of their conversation.
She brings up a Rolex – a watch that must remain hidden at all costs – or the identity of a certain someone could be compromised.
So…a well-connected wife of a super spy who can speak fluent Russian?
Well…We Have A Theory.
In the comics, Clint Barton has been known to have a few love interests, but he is notably married to one Bobbi Morse.
Better known to comic book fans as Mockingbird.
We think that Laura Barton is, in fact, the MCU equivalent of Mockingbird.
It would make sense why the two seem so dead set on hiding the Rolex from potential enemies, with Barton stating that the person connected to the Rolex had, "been out of the game a long time," and the watch falling into the wrong hands could ruin everything as Laura leads to their children.
The theory does hit a snag when we consider the Mockingbird moniker, and Bobbi Morse, already exist in the MCU. The character first appeared in Marvel's Agents of S.H.I.E.L.D, portrayed by Adrienne Palicki.
But could the Mockingbird title, like Black Widow, be an ever-changing codename, inherited by Bobbi Morse?
Either way, we may be able to explain the Rolex in Hawkeye by simply stating it gives the location to Laura Barton, a former S.H.I.E.L.D agent, and her children.
We'll likely find out if this theory holds any weight in Hawkeyes Episode 5, where the series will likely come to a head in a massive showdown between Echo, Clint Barton, and the ever-dangerous Yelena Belova.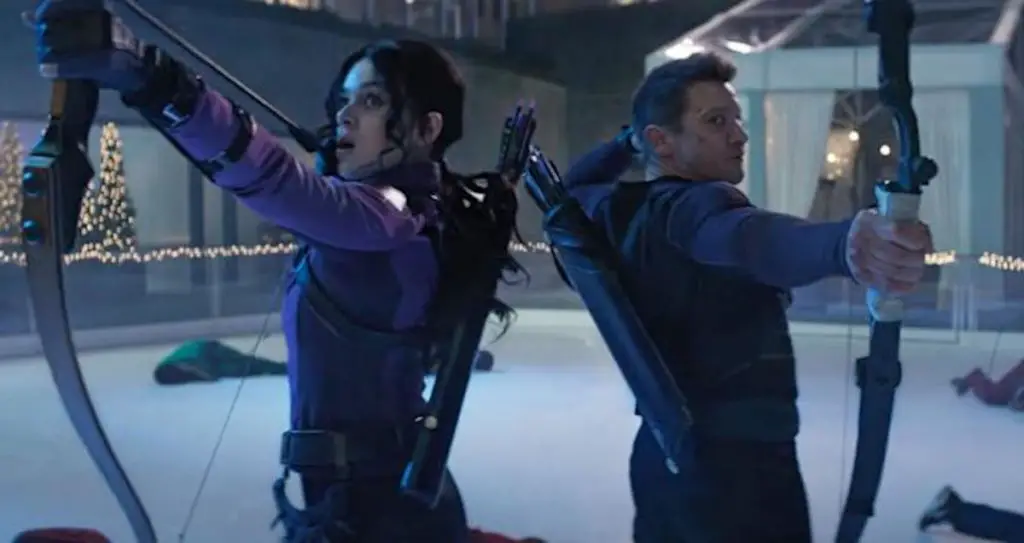 Feature Image Source: Marvel Studios
Thanks for visiting MarvelBlog.com! Want to go to Disney? For a FREE quote on your next Disney vacation, please fill out the form below and one of the agents from MickeyTravels, a Platinum level Authorized Disney Vacation Planner, will be in touch soon!