'Spider-Man: No Way Home' Had a 'Thor: Love and Thunder' Tease That Everyone Missed
One of the biggest films of all time, and the biggest film of the pandemic era, Marvel and Sony partnered to bring to life the best Peter Parker story ever told; but what's interesting is that Spider-Man: No Way Home had a Thor: Love and Thunder tease that everyone missed!
A film brimming with action from beginning to end, Spider-Man: No Way Home was a Peter Parker film unlike any other.
The celebration of three generations of Peter Parker, and the culmination of over 20 years of Spider-Man stories being told on the big screen, Spider-Man: No Way Home felt like an achievement quite unlike anything the genre of comic book adaptations had seen before.
What is interesting, however, is that there seemed to be a moment that acts as a very interesting easter egg for the future of the MCU.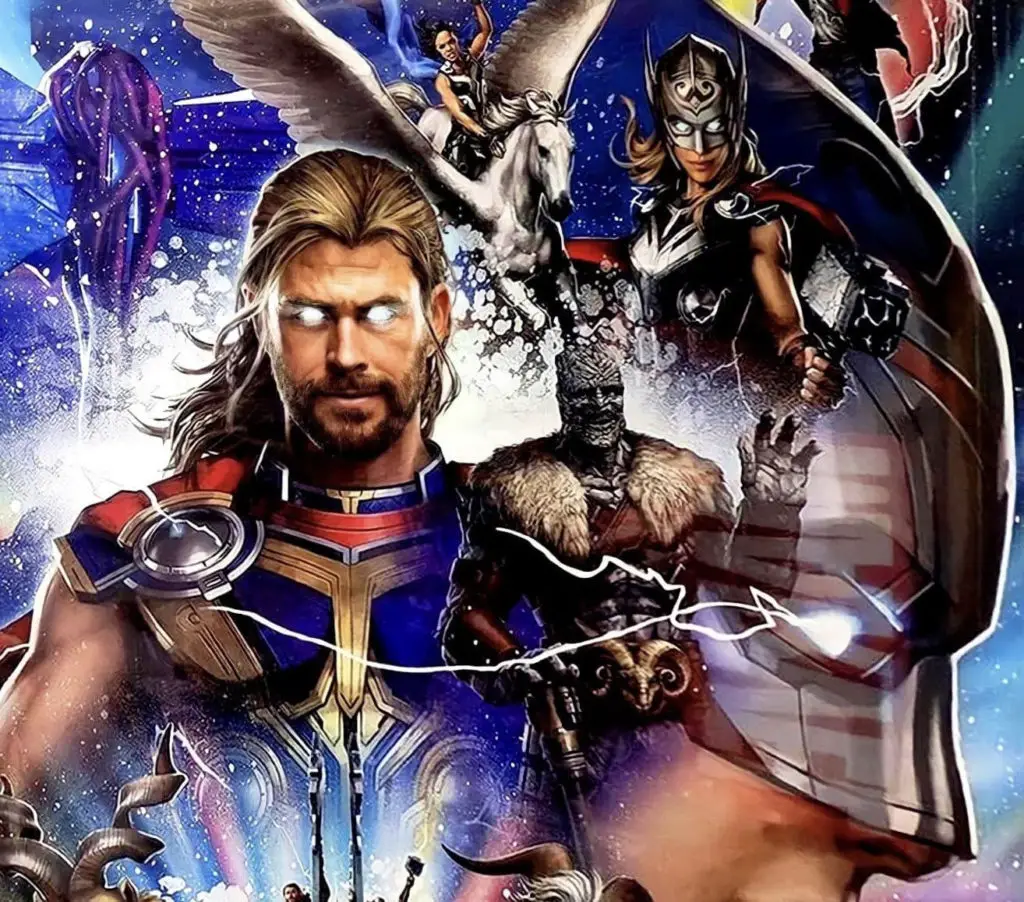 The moment comes during one of the movies Daily Bugle telecasts that show the menacing J. Jonah Jamesons very public, and very relentless, attacks on Spider-Man
ComicBook.com first reported a post from Redditor u/KingEuronIIIGreyjoy that pointed out a scrolling ticker at the bottom of one of the broadcasts that reads, "political turmoil in New Asgard as Z…" with the sentence cutting off before its finished.
So, it very much does seem as though Spider-Man: No Way Home has a Thor: Love and Thunder tease that everyone missed; the question is, what does it mean?
New Asgard is the new home to those left from Thanos destruction of the ship holding Asgardians; with those from Thor's homeworld finding refuge on the main MCU earth.
the political turmoil referenced could be pointing to a very real subplot of the film involving Tessa Thompson's Valkyrie and a new debut taking place in the long-awaited MCU Thor film.
Russel Crowe already accidentally confirmed he is playing the character of Zeus in the upcoming Thor: Love and Thunder; which would make sense for the character to be attempting to regain political control over the Asgardians that remain.
We cant wait to see just what's in store and leave it to Marvel to give us just enough to be excited about what's coming next for the MCU.
Feature Image Source: Sony Pictures/ Marvel Studios
Thanks for visiting MarvelBlog.com! Want to go to Disney? For a FREE quote on your next Disney vacation, please fill out the form below and one of the agents from MickeyTravels, a Platinum level Authorized Disney Vacation Planner, will be in touch soon!