Why Blade is Poised to be One of the MCU's Strongest Characters
One of the more interesting additions to Marvel's Phase Four slate was the introduction of the Daywalker; with what we know about how the Marvel Universe operates, this is why Blade is poised to be one of the MCU's strongest characters.
The blade has consistently been a Marvel character quite unlike any other.
He was the living vampire, a blood-thirsty vampire hunter who could exist among humans, and used his physical gifts to hunt down vampiric threats to the human race.
He was also one of the pioneers of the entire genre of Comic Book adaptations; with the  Blade films of the 2000s starring gifted physical performer Wesley Snipes acting as a proof of concept to the eventual financial success that MCU films would become.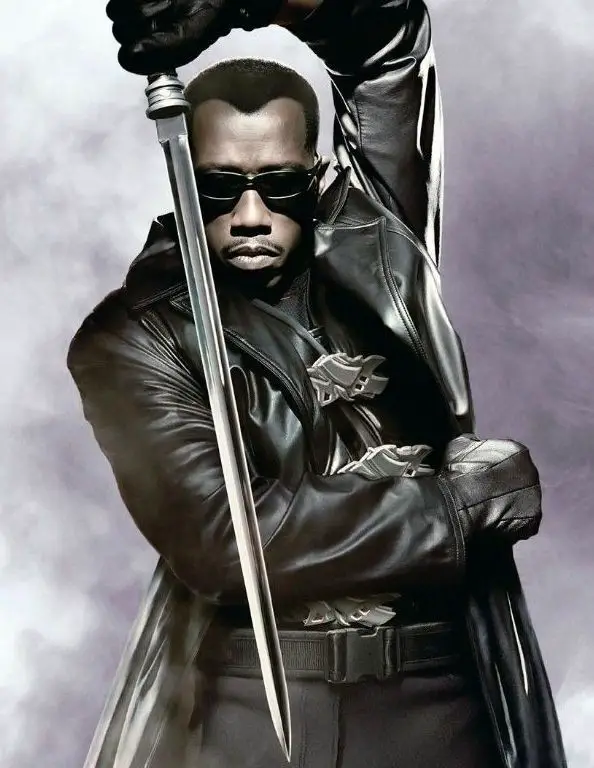 The character was reintroduced into the cultural zeitgeist with acclaimed actor Mahershala Ali being tabbed to play the Daywalker in his own Marvel film; something that the Academy Award-nominated actor himself pushed for.
Kevin Feige and the entire Marvel Studios team were ecstatic to add such a charismatic and magnetic performer to their MCU roster, but what made the entire addition of the character feel much greater was how he was developing his very own corner of the MCU.
After all, how many vampires have yet to appear in the Marvel universe to this date?
Marvel has, secretly, confirmed one fact about the vampire hunter that is very interesting to consider for most fans; that Blade is poised to be one of the MCU's strongest characters.
In Loki, the TVA employee Owen Wilson's Mobius speaks on his past adventures during a conversation with Wunmi Mosaku's Hunter B-15 on the duo's past exploits.
Mobius states, "You know, we brought in Kree, Titans, vampires. Why s it the two orphan demigods are such a pain in the ass."
What originally seemed like a funny line that was a mere reference to the existence of vampires, is actually quite informative to the power scale of these creatures.
To place Vampires among Kree and Titans as some of the most difficult to catch means that Blade- who as a daywalker, is equipped with all of the physical benefits of being a vampire with none of the fatal flaws- is on par with Thanos and Ronan the Accuser in terms of his power.
Blade is clearly poised to be one of the strongest characters in the MCU and should give the Marvel Universe one of its most capable defenders to date.
Feature Image Source: Marvel
Thanks for visiting MarvelBlog.com! Want to go to Disney? For a FREE quote on your next Disney vacation, please fill out the form below and one of the agents from MickeyTravels, a Platinum level Authorized Disney Vacation Planner, will be in touch soon!