MarvelBlog News for March 14th, 2022
This past week, police accused a Marvel superstar of robbing a bank, Kraven the Hunter cast its antagonist, and Werewolf by Night hired its composer director. Yeah, it's a strange week for MarvelBlog News on March 14th, 2022.
Have You Watched Face/Off?
The headline asks a question for a straightforward reason. People who have watched that film remember its villains, a pair of brothers.
Nic Cage ostensibly portrays the main antagonist in the film. However, audiences at the time reacted more strongly to the person portraying his younger brother.
The actor responsible for that performance was Alessandro Nivola, a complete unknown at the time.
Nivola's family history is pretty wild, as his grandfather was legitimately one of Italy's most famous sculptors since the Renaissance.
I mention this because Alessandro Nivola is famously a free thinker, someone who won't take just any random part. He could be MUCH more famous if he wanted.
Instead, Nivola has primarily chosen character acting roles, just like his more famous wife, Emily Mortimer.
In truth, Nivola hasn't worked on a Hollywood blockbuster since 2001's Jurassic Park III. That's an eternity in Hollywood.
Somehow, Sony has managed to change Nivola's mind on the subject, though.
Nivola will join Sony's Spider-Man Universe as the antagonist in the Kraven the Hunter. He joins Ariana DeBose, whom we discussed last week.
The two of them will get in some trouble as they square off against Aaron Taylor-Johnson, the film's star.
As a reminder, Kraven isn't a good guy, either. So, it's a "no honor among thieves" story.
Also, this film will play out like a cast reunion for A Most Violent Year. Nivola co-starred in that film alongside Christopher Abbott, who just signed on to portray The Foreigner.
The director of that film was J.C. Chandor, who is also helming Kraven the Hunter.
For his part, Taylor-Johnson recently indicated that he's so invested in this role that he's staying at Chandor's house, where he's working out and learning more about the character; This project looks unexpectedly good, folks!
A Black Panther Director Goes in a Bank…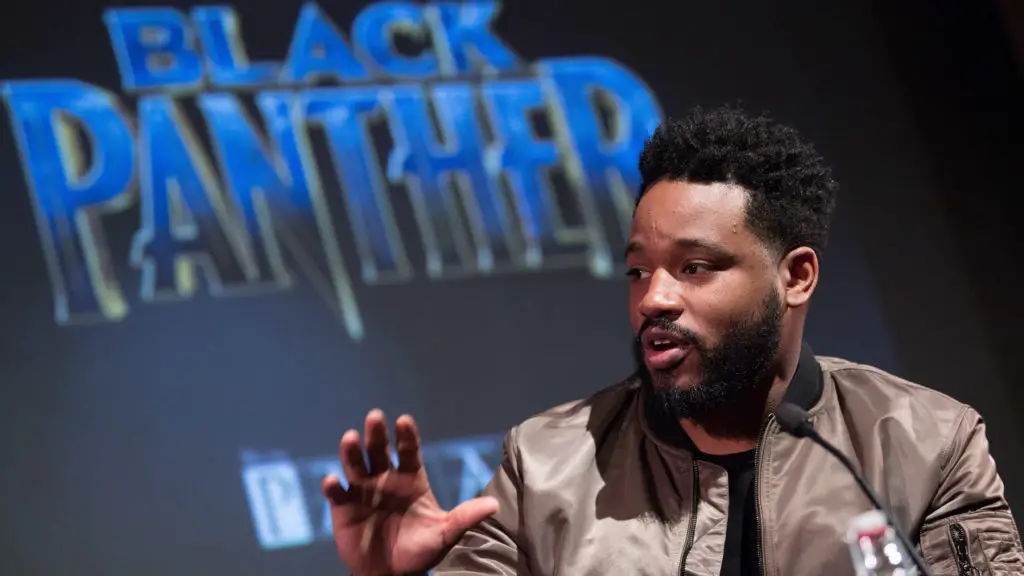 Hoo boy, some stories catch me by surprise. I'm gonna take a tongue-in-cheek approach to this one, as the laughter may stop me from crying.
In a "truth is stranger than fiction" story, Ryan Coogler briefly found himself arrested in Atlanta the other day.
Police slapped him in handcuffs on suspicion of bank robbery. And no, this wasn't a scene from a movie, nor was it a trial run for one.
"Black Panther" director Ryan Coogler was detained by police in Jan. after he was mistaken for a bank robber. He says: "This situation should never have happened…Bank of America worked with me and addressed it to my satisfaction. We have moved on." https://t.co/rkE5BrcP24

— Variety (@Variety) March 9, 2022
Instead, the case of mistaken identity stems from people making reasonable requests that conflicted with one another…and some institutional racism.
Okay, here's the deal. Ryan Coogler was hanging out with some friends and realized he was low on cash. So, he went to the bank and made a withdrawal.
However, Coogler was asking for a substantial sum of money, reportedly $12,000. That's prime mugging cash.
If someone casing the banks notices somebody making a deposit like that, they follow the person out and then rob them.
People are easier to rob than banks, you know.
Don't Deliver a Handwritten Note Demanding Cash at a Bank, Friends
Bank staffers mistakenly thought "Black Panther" director Ryan Coogler was staging a robbery – so they called cops, and he actually ended up in handcuffs https://t.co/W8N2tjm4dP

— philip lewis (@Phil_Lewis_) March 9, 2022
Coogler quickly sketched out a handwritten note he left the teller. It asked for discretion.
The teller, who I should add is also African American, received a handwritten note saying to be discreet in handing over a lot of cash.
I mean, that DOES sound like something a robber would do, right?
So, the teller alerted her boss, who contacted 911. The authorities arrived and discovered Cooger's associates outside the bank in what looked like getaway driver positions.
The officers placed them in the back of a police vehicle and then detained Coogler by handcuffing him.
After people started pulling out IDs and checking backgrounds, well, it got awkward. Then, finally, they realized Coogler is worth somewhere between eight and nine figures.
As you might imagine, the bank in question, Bank of America, worked hard to mollify its VERY wealthy and EXTREMELY disgruntled customers at this point.
Coogler has since stated that they handled the matter to his satisfaction.
The whole thing would honestly be hysterical if not for the fact that it underscores the horrors of institutional racism.
For this reason, I'm going to recommend that you watch Coogler's first movie with Michael B. Jordan, Fruitvale Station. It feels highly appropriate today.
Marvel News and Notes
I'm chasing down plenty of stories this week, as the action has gotten hot and heavy in Atlanta.
To wit, Secret Invasion has finished filming at one location but still has one more to go. Meanwhile, production continues on Black Panther: Wakanda Forever.
In fact, some folks are theorizing that Black Panther 2 won't make its 2022 release date.
I haven't managed to confirm this, but speculation centers on the previously delayed The Marvels switching spots.
The Marvels currently lists a February 2023 release.
However, Disney is at least toying with the notion of placing it in November in the slot currently occupied by the Black Panther sequel.
Similarly, Secret Invasion may not make its 2022 target date, either. The early 2022 Omicron wave has wreaked havoc.
We also still don't know when Ms. Marvel or She-Hulk will debut on Disney+. CEO Bob Chapek just confirmed that Ms. Marvel will arrive first, though.
Speaking of She-Hulk, here's a "blink and you'll miss it" picture of her (and Groot!) from a Disney+ trailer the other day:
I AM GROOT??😭😭 pic.twitter.com/SpgRr8zt7s

— multiverse of juan (@wicckaris) March 9, 2022
Okay, it's just her back, but you get a look at the costume. So, there's that.
This week's only other confirmed story is one I'll probably explore a bit more next time.
Marvel has revealed the director of Werewolf by Night. It's Michael Giacchino.
Yes, I mean the Michael Giacchino who is currently receiving plenty of attention for his score for The Batman.
The Academy Award-winning composer has been working forever with Pixar and ABC. For example, he scored Lost and The Incredibles.
Apparently, Giacchino has offered to try his hand at directing a one-off MCU story, and Disney has said yes. That's fascinating to me.
Also, here's a vignette for Moon Knight!
Finally, I'm cramming this in because news broke after I finished this article. Shawn Levy will direct Deadpool 3 with Ryan Reynolds. I'll discuss this more next week.
Two Rumors
Finally, let's leave you with a couple of rumors. First, the Into the Spider-Verse duo of Phil Lord and Chris Miller recently caused a stir.
The directors indicated that they have free reign with the Spider-Verse cartoon franchise.
As such, if they wanted to cast, say, Tom Holland, Tobey Maguire, and/or Andrew Garfield for a future sequel, they could.
That's the genius of a multiverse, my friends! Anything is possible!
Speaking of which, some people are ABSOLUTELY CONVINCED that Tom Cruise will appear in Doctor Strange in the Multiverse of Madness.
What's the logic here? Cruise famously circled the role of Tony Stark/Iron Man in the 1990s; apparently, Marvel may have joked about this with an implementation of him in that role in some part of the multiverse.
That's it for our MarvelBlog News this March 14th! Have a fantastic week everybody!
Feature Image Source: MarvelBlog
Thanks for visiting MarvelBlog.com! Want to go to Disney? For a FREE quote on your next Disney vacation, please fill out the form below and one of the agents from MickeyTravels, a Platinum level Authorized Disney Vacation Planner, will be in touch soon!