Know Your Marvels: The Marvels
In today's Know Your Marvels, we'll discuss The Marvels!
Fewer than 50 films in movie history have grossed $1+ billion at the global box office.
Arguably the most surprising of them is a female-centric Marvel movie that exploded into theaters in 2019.
Captain Marvel grossed $1.128 billion, making it one of the 30 most lucrative film productions ever.
In truth, the only surprise is that we must wait four years for a sequel. Part of the delay stems from the build-up to Avengers: Endgame.
Marvel didn't want to do anything to distract from that project. Then, the other source of disruption was the pandemic, which set back the sequel by a year.
Thankfully, we're past all that nonsense now and can look forward to one of the most anticipated Marvel projects in years.
In today's Know Your Marvels, we'll discuss The Marvels
What Is The Marvels?
Disney is trying something a bit new with The Marvels. You can think of it as a sequel to one movie and two television series. Yes, I'm serious.
The movie is obviously Captain Marvel, and you can guess that one of the shows is Ms. Marvel.
The other connected TV series is WandaVision, which introduced the adult version of Monica Rambeau.
In a later episode, Rambeau acquired superpowers due to contact with Wanda Maximoff, arguably the most powerful of all Avengers.
Marvel has shown that the strongest characters share a tendency. Each one has directly interacted with an Infinity Stone.
For this reason, Carol Danvers stands right beside Wanda Maximoff in the argument for the strongest Avenger.
Rambeau likely isn't on that level since she didn't have direct access to an Infinity Stone. Instead, she sort of vampired her abilities.
As such, we don't know how powerful she is, but I think it's reasonable to expect her to be on that next level under Scarlet Witch and Captain Marvel.
Before that happened, Rambeau already shared a personal connection with Danvers, who was like an aunt to her as a child.
Meanwhile, Ms. Marvel dreams of being an Avenger, and her idea is Captain Marvel.
So, that's where the story will go. Carol Danvers will deal with the adult version of her best friend's daughter.
As a reminder, WandaVision hinted at a rift between Danvers and Rambeau, possibly stemming from Maria Rambeau's illness.
Simultaneously, she'll face the adulation of a superpowered teen who happens to be a fangirl.
The Plan for The Marvels
We remain a few months away from knowing Kamala Khan's superpowers. Still, the trailer shows a teen girl capable of "embiggening" her fist.
That's an ability from the comics, one that Marvel has apparently changed for the TV series. She won't be an Inhuman for…reasons.
As such, I don't know how powerful she is compared to other Avengers.
Still, we already know that Danvers can go toe-to-toe with Thanos and hold her own. Rambeau falls into that next tier of superheroes.
Presuming that Khan is anywhere near as strong as she was in the comics, we're talking about a trio of badass Avengers who happen to be female.
The two newer characters share a connection with Danvers. One of them views her as something of a parental figure, while the other has stars in her eyes for the Avengers.
Beyond that, the expectation is to fill in the back story regarding Rambeau and Danvers. We don't know what has kept them apart.
Quick cuts from WandaVision show Skrulls and some unpleasant memories involving Danvers. The film will expand on those.
Remember that in the MCU, Danvers effectively became the first Avenger in 1995 (or second after Steve Rogers) and then vanished for 25 years.
The Captain has spent the body of that time policing the galaxy and caring for other alien races, including her friends, the Skrulls.
How has this distance impacted her human relationships, like with Rambeau? And should we trust the Skrulls, recurring villains in Marvel Comics?
About the Cast: Leads
I don't need to sell anybody on Brie Larson. Technically, I first watched her in Hoot, but I became a forever fan after this:
Since then, she has earned acclaim for her performance in an indie film named Short Term 12.
Larson later put in a good word with Marvel for the director of that project, Destin Daniel Cretton.
He went on to helm a little flick called Shang Chi and the Legend of the Ten Rings. So yeah, Larson has done the MCU multiple solids already.
Along the way, she also snagged an Academy Award for Best Actress for her work in Room.
I'll list two other people as leads here, although we should be honest that it's Larson's show.
Teyonah Parris first gained attention as Dawn Chambers on Mad Men. She leveraged that gig into a star-making turn on Dear White People.
Her next two roles were in critically acclaimed projects, Chi-Raq and If Beale Street Could Talk.
Ignoring WandaVision, Parris' most recent role came in Candyman, directed by Nia DaCosta. On a seemingly unrelated note, DaCosta will also helm The Marvels.
Everything is connected MCU fans!
As for the third star, Iman Vellani was a complete unknown before snagging the lead role in Ms. Marvel. She looks delightful in the trailer, though!
About the Cast: Co-Stars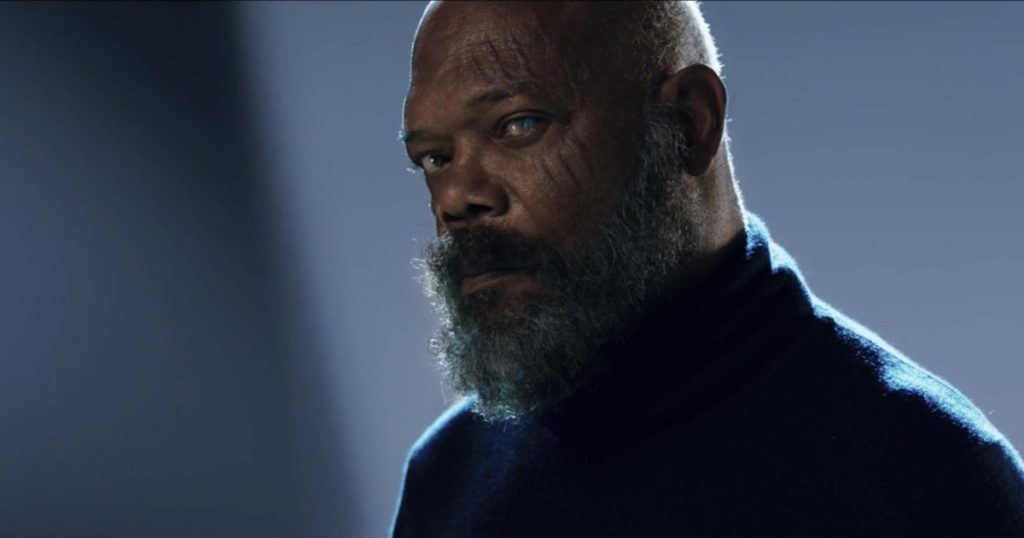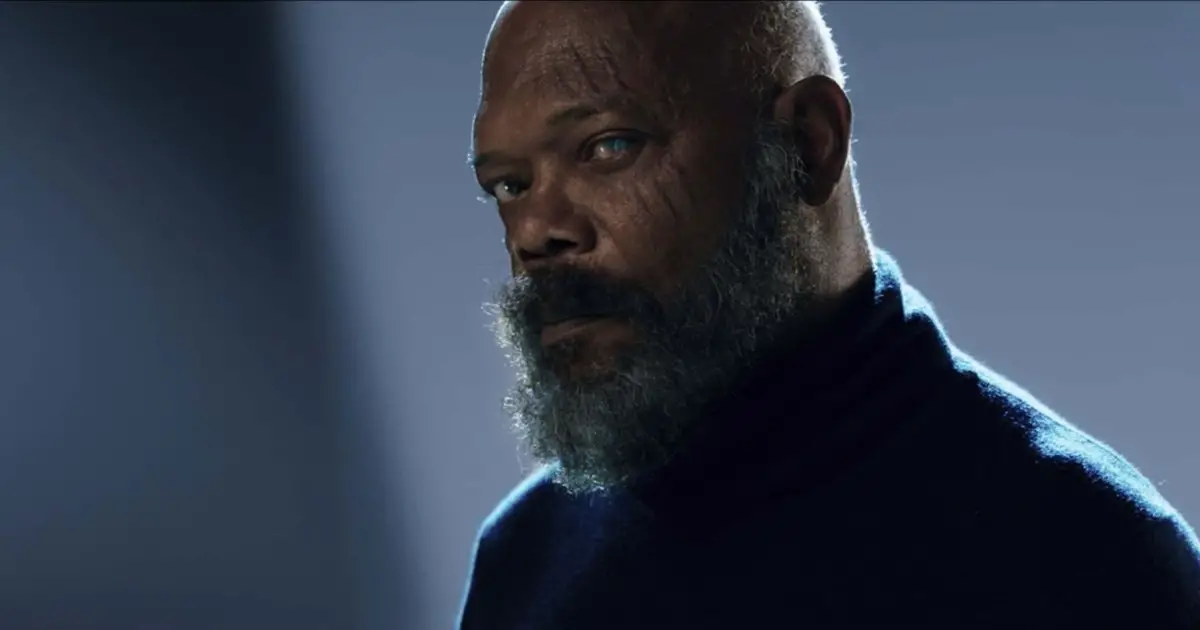 First, you'll be thrilled to know that Samuel L. Jackson will appear. Will it be as Nick Fury or a Skrull? Or both? Anything is possible here given some recent post-credits scenes.
Several family members from Ms. Marvel will also appear. I cannot speak to their abilities yet, as the show won't debut until later in 2022.
The new cast members are Zawe Ashton of Velvet Buzzsaw and Park Seo-joon of What's Wrong with Secretary Kim.
Notably, Ben Mendelsohn isn't listed in the credits. He played Talos in Captain Marvel, and I had anticipated his return.
Of course, with an MCU film, it's entirely possible that he's a featured player. Marvel loves to keep secrets.
Final Thoughts
MCU fans have openly begged for a Captain Marvel sequel for a while now. After all, she was the first female Avenger to star in a solo outing.
Also, the film qualifies as a mega-blockbuster. So, we all have high expectations for the follow-up.
As for the story, it's three female heroines working together to combat some threat, presumably one from outer space.
On paper, this looks like a can't miss project for Marvel, as we Know Your Marvels: The Marvels
Feature Image Source: Marvel Studios
Thanks for visiting MarvelBlog.com! Want to go to Disney? For a FREE quote on your next Disney vacation, please fill out the form below and one of the agents from MickeyTravels, a Platinum level Authorized Disney Vacation Planner, will be in touch soon!