Morbius Opens on Friday. Let's Talk about It!
The highly anticipated Sony film is just on the horizon, so as Morbius opens this Friday, let's talk about it!
A little over two years ago, I wrote this piece; Rudy Gobert touched some microphones five days later, Tom Hanks and Rita Wilson got sick, and the world changed.
We didn't publish the piece for three months. At that time, nobody cared about movies anyway, especially not Sony's Marvel ones.
Much has changed since then. For example, two of the most successful blockbusters during the pandemic come from Sony's side of the MCU.
Now, we have another one arriving this weekend. So here's what you need to know about Morbius and Sony's plan for the next few years.
About Morbius
Okay, everything I said last time about Morbius still applies. Dr. Michael Morbius is a wildly innovative biochemist with a problem.
The dude's rare genetic disease has already debilitated him. Unless he finds a cure, it'll kill him.
What follows next is, well, mad science. I mean the maddest. The dude creates a serum to treat the illness.
For whatever reason, presumably because he's never seen a movie, the "scientist" chooses bat DNA, which is one small step short of drinking Kaiju blood.
Believe it or not – and we all totally believe it – there are negative ramifications to injecting your bloodstream with bat DNA.
Morbius develops all sorts of bat-like powers, the kind that would make Bruce Wayne jealous. They're also the kind that makes Dr. Kirk Langstrom sympathize.
Yeah, there's no sugarcoating the fact that DC Comics' Man-Bat came first. But then, Roy Thomas and Gil Kane at Marvel saw that book and decided to rip it off.
The whole thing occurred over the course of 16 months. First, Man-Bat debuted in June 1970, followed by Morbius the Living Vampire in October 1971.
We're not talking about a lot of subtlety here, either. They're both scientists who start as antagonists but eventually evolve into antiheroes.
About Morbius the Movie
The same process will apply to the movie as well. Jared Leto portrays a well-intended but extremely sick scientist who resorts to desperate measures.
Unsurprisingly, everything goes poorly, causing the good doctor to behave…less goodly. Don't worry, though! There's somebody even worse!
Sony has utilized this playbook already with Venom and, more recently, with some characters in Spider-Man: No Way Home.
The underlying concept involves the nature of heroism. Since there's always somebody worse than you – unless you are the literal worst person on the planet – you can be the good guy at times.
With Venom, Carlton Drake merged into Riot, while Cletus Kasady joined with a child symbiote, Carnage.
All the while, Venom's human, Eddie Brock, didn't exactly act like a nice person in the stories. That's the trick here.
Sony's Spider-Man Universe is introducing the Sinister Six in all its malevolence. However, it's doing so in a way that makes them the leads in standalone stories.
With Morbius, the Living Vampire won't demonstrate evil intent inasmuch as a desire to survive. His search will lead him to dark places, though.
Along the way, Morbius will adapt genes from a vampire bat, and…you can see where this is going.
Once the new DNA takes charge, he vants to drink your blood. Or whatever Bela Lugosi actually says there.
You don't watch many movies where the heroes suck the blood out of others. By nature, it's an act of aggression.
The key involves introducing a character even worse to turn Morbius into a sympathetic figure.
Friends and Enemies
At this point, everyone in Hollywood either has worked in a Marvel Comics adaptation or wants to do so soon.
As such, every cast doubles as a who's who of superstars. Leto, the lead, has won an Academy Award, and he's arguably not even the most accomplished member of the cast.
That honor would go to either Jared Harris of Mad Men and The Crown or Michael Keaton, who will return as The Vulture.
Harris is an award-winning actor who once starred as Moriarity in a Robert Downey Jr. as Sherlock Holmes movie.
In this film, he'll play Nicholas Morbius, a mentor to the hero AND villain of the piece.
The story centers on Dr. Michael's lifelong attempt to deal with his disease. Along the way, he befriends the wealthy Lucien, who also suffers from it.
Nicholas helps both boys/men overcome their illnesses or deal with them once they grow more damaged.
Matt Smith, arguably the most popular Doctor from Doctor Who, plays Lucien. In the process, he joins former Who-companion Amy Pond Karen Gillan in the MCU.
Reportedly, Smith had no interest in working in a comic book movie until Gillan talked him into it. And she would know.
In this film, Smith's character has changed a lot during the pandemic. He'd initially signed on to play Hunger. That's no longer the case.
Instead, Sony evolved the role to where it's half Hunger/Loxias Crown and half Emil Nikos.
Meanwhile, Adria Arjona of Good Omens plays Martine Bancroft, the would-be Mrs. Morbius. Let's hope this role is better written than Michelle Williams' character in Venom.
Al Madrigal of The Daily Show also appears as an FBI agent hunting for Morbius. That sounds way too much like Jimmy Woo hunting Scott Lang.
The Goal for Morbius
As I type this, the review embargo for Morbius vanishes in less than 48 hours. Still, I have concerns about its length.
Generally, producers of good movies want movie critics to talk about them immediately.
Reviews won't drop for Morbius until less than 18 hours before people can watch it in theaters. That's…worrisome.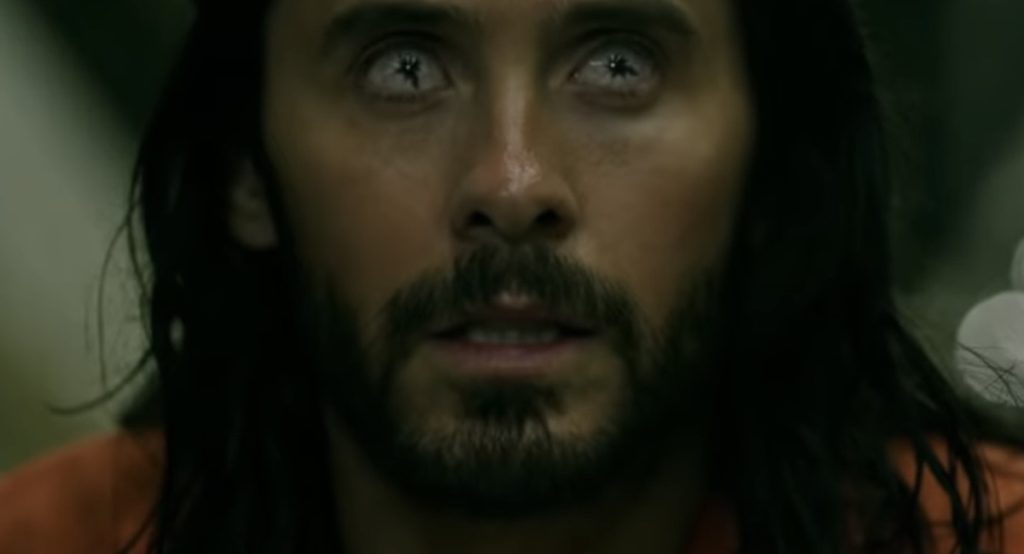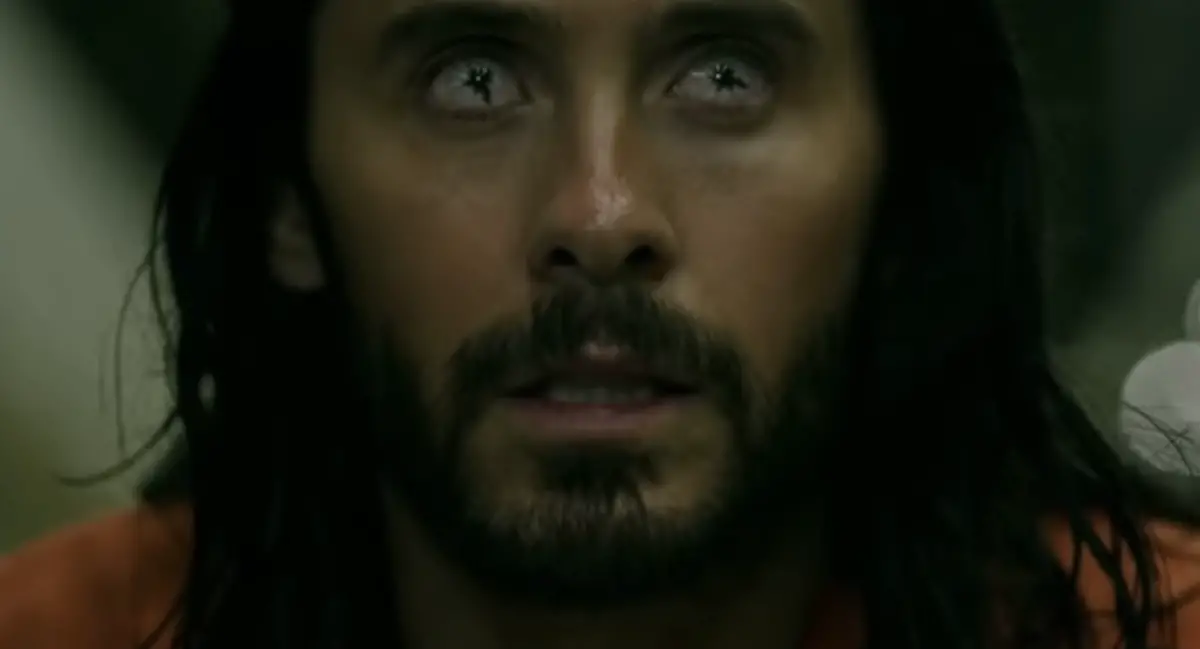 Still, the pedigree of the cast combined with the gothic undertones of the story makes for a compelling proposition.
Sony isn't running away from the fact that it covets an Avengers: Endgame type of payoff down the line.
At some point, Kraven the Hunter, Morbius the Living Vampire, Venom, and others will team up to fight Spider-Man (or multiple Spider-Men?) in a movie.
So, each of these standalone antihero films reflects a step toward that goal. Thus far, the strategy has worked with Venom.
To date, the two films in that franchise have grossed $1.35 billion at the global box office. Meanwhile, the most recent Spider-Man movie is #6 all-time in the category.
Plenty of money hangs in the balance with each new Sony release. Morbius appears likely to become one of the top three movies of 2022 to date.
In fact, if things break right, it could surpass Tom Holland's other movie, Uncharted, for second place this year after 10 days or less.
I don't think it'll match The Batman, at least not domestically, but I've learned never to count out any Marvel movie.
Feature Image Source: Sony/ Marvel
Thanks for visiting MarvelBlog.com! Want to go to Disney? For a FREE quote on your next Disney vacation, please fill out the form below and one of the agents from MickeyTravels, a Platinum level Authorized Disney Vacation Planner, will be in touch soon!