MarvelBlog News for April 25th, 2022
Sony has updated its release schedule, some Agent Carter episodes have vanished from Disney+, and Bruce Campbell talks too much. We'll explain everything in the latest MarvelBlog News update!
Sony Reconfigures
A few years ago, The Walt Disney Company faced a unique situation that required some accounting tricks. Black Panther earned so much more money than Disney had projected that it caused modest problems on the balance sheet.
Don't get me wrong. Nobody will ever complain about making too much money, especially not a corporation. Still, Black Panther provided such an outsized revenue stream for the fiscal quarter that Disney had to explain it at two later dates.
At the end of the fiscal year, executives noted that investors shouldn't expect that kind of revenue each time. Similarly, when the same fiscal quarter arrived the following year, the CFO had to explain why the movie revenue didn't seem as impressive.
In short, shocking successes can cause problems down the line, albeit modest ones relative to the benefits. I mention this because MarvelBlog News this week starts with the reality that NOBODY at Sony expected Spider-Man: No Way Home to perform as well as it did.
While Sony officials knew they had a blockbuster on their hands and a great movie to boot, they never expected the number three movie of all time at the domestic box office. I mean, why would they? The pandemic had wiped out the entire industry.
If the movie earned $400 million domestically and $1 billion overall, it still would have qualified as a staggering achievement. Instead, Spider-Man: No Way Home has grossed more than $804 million domestically and nearly $1.9 billion overseas.
Sony loves everything about these numbers, but it has also caused the company to reevaluate some things, especially in combination with Morbius' performance.
Morbius and the Delay
I've studiously avoided Morbius conversations since the opening weekend. Frankly, I knew well ahead of its release that it was a miss.
Rumors abounded that Sony executives knew they had a dud. The writing was on the wall when the studio maintained a review embargo until the last moment.
Sony had intended Morbius as the next step down the path to a Sinister Six face-off against Spider-Man. But, sadly, the movie's quality has damaged those prospects.
At the time of this MarvelBlog News, Morbius has earned about $69 million domestically and remains under $200 million in the global box office.
This is when I remind you that Morbius probably needs to earn about $350 million at the box office before it's in the black. And that's not happening.
So, Sony officials have taken a step back here and reevaluated. Due to No Way Home's success, they could easily stomach Morbius' box office disappointment.
The way the revenue worked out, it's like Spider-Man still beat expectations by a lot, and Morbius effectively matched Venom: Let There Be Carnage.
That's the benefit of an outsized, truly historic performance like No Way Home.
Still, another misstep like Morbius could sideline much of Sony's plan for a roadmap to Spider-Man vs. the Sinister Six.
Also, Sony's fiscal year at the movies has grown quite positive due to No Way Home's revenue.
Given these considerations, Sony has correctly decided to delay some projects into new fiscal quarters/years.
To wit, Spider-Man: Across the Spider-Verse has dropped out of 2022 and will now debut in theaters on June 2nd, 2023.
Meanwhile, Madame Web, the Spider-Man spinoff, will debut on July 7th, 2023.
As such, Sony intends to dominate the summer box office in 2023, which is halfway into their next fiscal year. It's an accounting thing, y'all.
The Agent Carter Misunderstanding
MarvelBlog News continues with the recent occurrence that saw Marvel fans freaked out about a recent Disney+ issue.
You may recall that Disney+ added several Marvel television series last month. Most of them had previously aired on Netflix. However, two of them, Agents of S.H.I.E.L.D. and Agent Carter, had previously aired on network television.
These former ABC shows had streamed on Netflix for a time before Disney reclaimed the licensing rights. So, in March, Disney+ suddenly became the home for virtually every live-action Marvel series that has aired in the past decade.
That seemed great right up until several episodes of Agent Carter disappeared from the service this past week. Fans found themselves unable to watch the series in order, which was infuriating to those who were in mid-binge.
After a while, some internet sleuths noticed that Agent Carter wasn't the only impacted show. Instead, several Disney+ series had missing episodes. So, this wasn't a licensing issue akin to something that has cropped up recently on services like Paramount+.
Instead, Disney's tech team tracked down the problem. Yes, it was a technical glitch that had caused the system to overlook various files. They were effectively invisible in the database. Once somebody discovered that, Disney+ implemented a fix, thereby recovering the episodes.
So, if you were one of the impacted people, I'm happy to report that Disney+ is displaying all the episodes in the correct order again!
Echo Filming Now
First and most importantly, the trailer is out for Thor: Love & Thunder. I've written an article about the Easter eggs and the film's plot that should post soon.
Until then, here's the full clip:
In other MCU news, Echo star Alaqua Cox has confirmed that the series has started filming.
When we last saw Echo in Hawkeye, she'd suffered a falling out with her father figure, Kingpin, who she learned had killed her actual father.
The Echo standalone series represents a hallmark moment for television, as she's the first deaf superheroine to receive top billing.
Nobody's sure whether Kingpin will appear as well, but the betting money is on yes.
The Bruce Campbell Update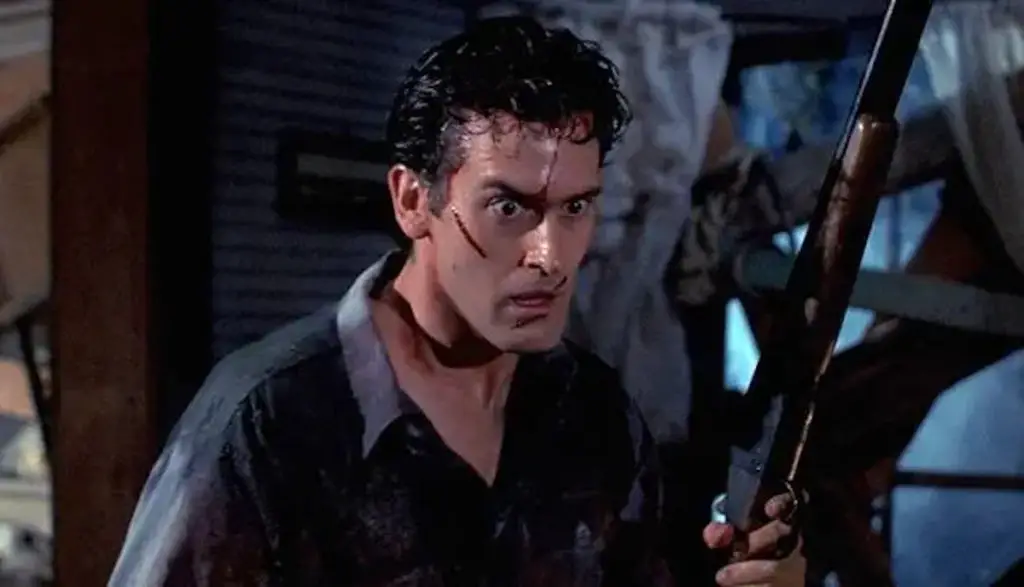 Finally, cult icon Bruce Campbell continues to talk too much about Dr. Strange in the Multiverse of Madness.
Campbell has always been an open book about his projects, even the ones where he's only performing a cameo. As a close friend and confidant of the film's director, Sam Raimi, Campbell knows way too much about the project's inner workings.
During an interview with Game Informer, the large-chinned actor recently revealed the following:
"The Marvel guys, they make eight of these movies at the same time, so they're always updating storylines. So, my buddy Sam [Raimi] has had to add scenes that [Marvel] told him he had to shoot, and he's removed scenes that no longer apply. So, until May rolls around I don't think Benedict Cumberbatch even knows if he's in this movie or not."
Obviously, that last part is tongue-in-cheek. Still, it does show that Marvel made the call on adding some new scenes and removing old ones.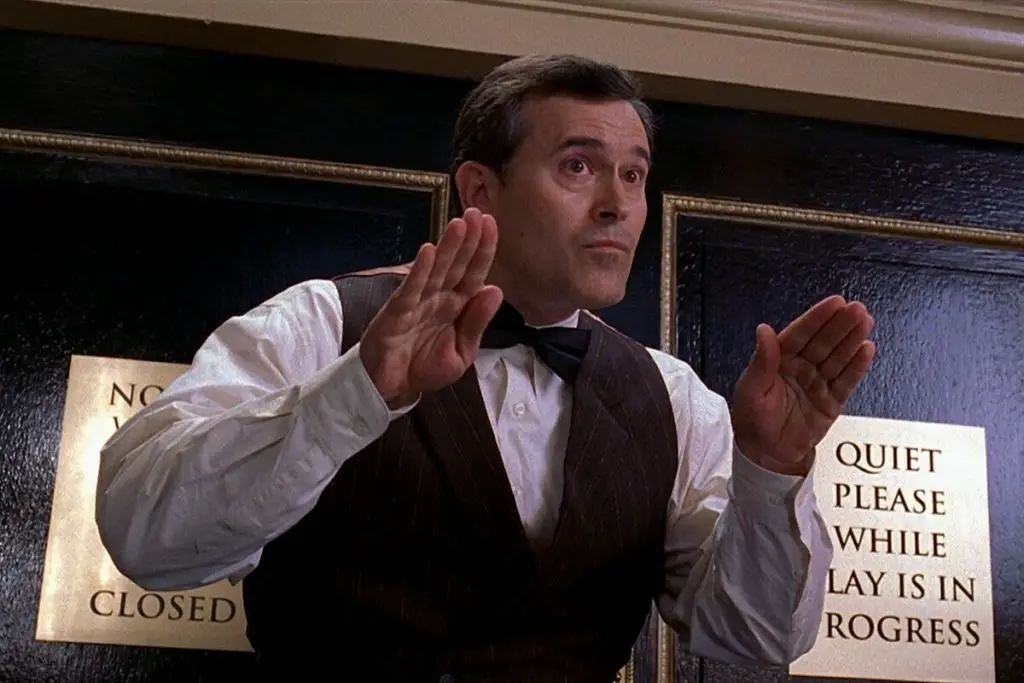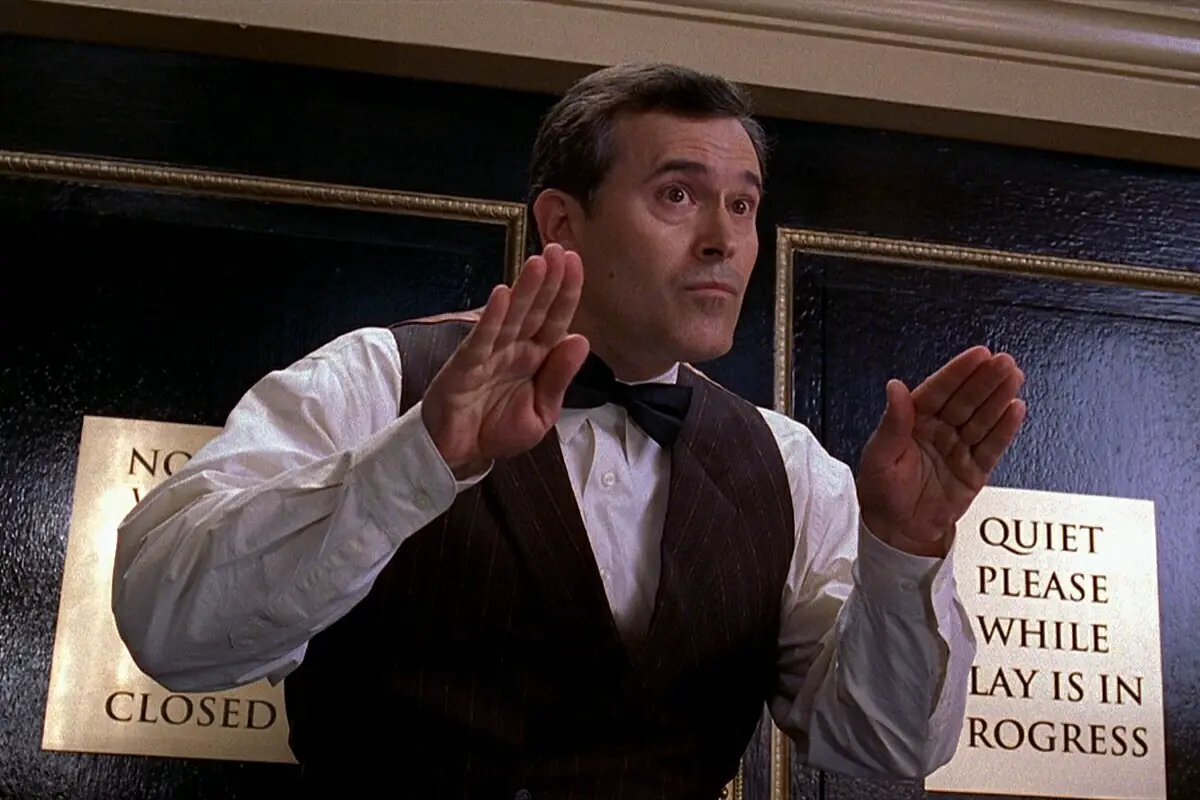 This knowledge circles back to a decade ago when Edgar Frost and some other directors discovered they couldn't deal with Marvel's constant meddling.
I have every confidence that Dr. Strange 2 is a masterpiece. Still, a director like Sam Raimi doesn't need anybody else's help or advice to pick the best scenes for a final cut.
That's it for this week's MarvelBlog News, have a great week everyone!
Feature Image Source: Marvel Studios
Thanks for visiting MarvelBlog.com! Want to go to Disney? For a FREE quote on your next Disney vacation, please fill out the form below and one of the agents from MickeyTravels, a Platinum level Authorized Disney Vacation Planner, will be in touch soon!