Captain Carter Confirmed in Latest 'Doctor Strange in the Multiverse of Madness' TV Spot
Although the film is just a few days away, fans are getting more information on what awaits; with Captain, Carter confirmed in the latest Doctor Strange in the Multiverse of Madness TV spot!
There are few films that can hold a candle to the level of excitement, anticipation, and speculation, that has surrounded the impending Doctor Strange in the Multiverse of Madness.
Picking up where Spider-Man: No Way Home left off, the film will see Marvel's resident Sorcerer attempt to defend the main Marvel Cinematic Universe from the collapsing Multiverse.
A reality that will bring with it a host of unknown enemies, the Doctor Strange sequel will take the MCU to the far reaches of an alternate reality for an adventure that is quite unlike anything Marvel has done in the past.
With the premise of the film and wild amounts of the unknown that still engulf it, fan speculation has reached an all-time high; with nearly everyone boasting their own theories as to what will take place in the upcoming film.
One long-running theory has officially been verified in a recent addition to the film's promotional campaign, as Captain Carter has been confirmed in the latest Doctor Strange in the Multiverse of Madness TV spot!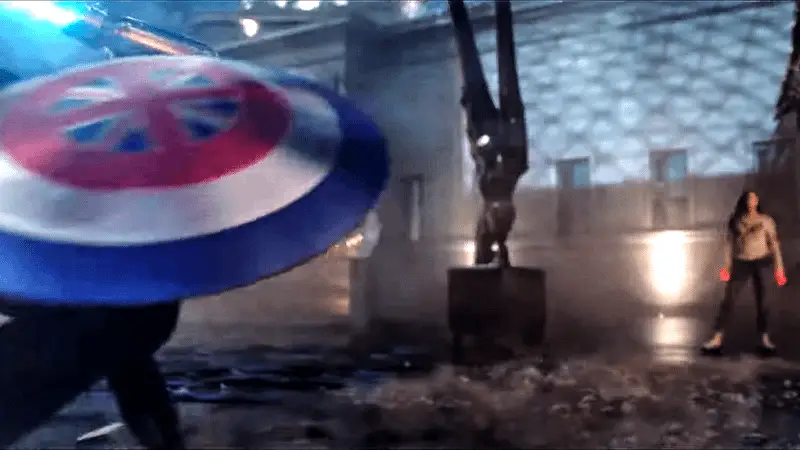 Eagle-eyed fans were able to spot a scene in which Wanda is going head to head against an unknown adversary, who turns to reveal that she is holding the same shield as the iconic Marvel What If…? character.
Many fans assumed the Peggy Carter variant after her shield was seen in one of the broken shards of glass present on the very first Doctor Strange in the Multiverse of Madness poster, with the biggest question now pointing towards her involvement in the film will be.
Many believe that the character will actually end up being a major part of the Illuminati, which is conceivable considering how the character has been shown in What If…?; only time will tell!
Feature Image Source: Marvel Studios
Thanks for visiting MarvelBlog.com! Want to go to Disney? For a FREE quote on your next Disney vacation, please fill out the form below and one of the agents from MickeyTravels, a Platinum level Authorized Disney Vacation Planner, will be in touch soon!